Language/English/Grammar/POSSESSIVE-PRONOUNS
Jump to navigation
Jump to search
---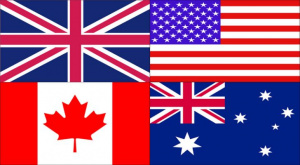 POSSESSIVE PRONOUNS in English
Examples of possessive pronouns are mine, yours, his, hers, ours, theirs, its.
Unlike personal pronouns, these usually stand alone and do not have to precede a noun.
E.g.
• Karen told me that she had lost her phone. That must be hers.
• They have found their seats. Have you spotted ours?
• The cat is looking for its master.
Note: The possessive pronoun its is different from it's. It's is a contracted form of it is.
https://www.languagecouncils.sg/goodenglish/-/media/sgem/document/additional-sgem-resources/pdf/grammar-rules-_-speak-good-english-movement.pdf?la=en
What Are Possessive Pronouns? | English Grammar Lessons ...
[
edit
|
edit source
]
Possessive Pronouns | English Grammar & Composition Grade 3 ...
[
edit
|
edit source
]
Possessive Pronouns Song - Rockin' English - YouTube
[
edit
|
edit source
]
English Grammar: Possessive Pronouns - YouTube
[
edit
|
edit source
]
Possessive pronouns | English grammar | Grade 3 - 4 - YouTube
[
edit
|
edit source
]
Contributors
---
Create a new Lesson