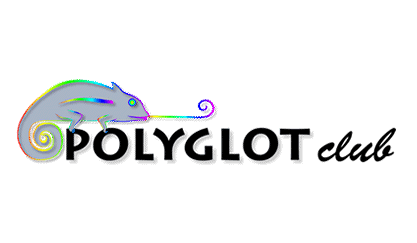 ---
Saturday Spanish: Sábado de Español, Sat, Jun 25, 2022, 3:00 PM
Date: Jun 25, 2022
Time: 15:00
Address:

Address visible for attendees
Hola! Come and pick up some Spanish at Saturday Spanish: Sábado de Español. Learners of all levels are welcome. All our language-learning meetup events are free of charge.
WE WANT SPANISH SPEAKERS TOO!
We are on a constant lookout for proficient Spanish speakers (not necessarily native) to come and share their knowledge of the language and culture. If you speak the language, come and join us and make lots of friends.
See you there amigos!
__________________________________________
NO COMMERCIAL ACTIVITIES
We welcome anyone who is keen to learn a language or help others learn the language. However, this is NOT the platform for individuals who have other intentions, such as recruiting members for their business or organisation or selling products or services. We will not hesitate to ask such individuals to stop attending our meetups if they have been found to be pestering our members for such purposes.

GETTING THERE
SGEat Food Court is located inside 100AM Mall which is near Tanjong Pagar MRT.
From Tanjong Pagar MRT Station:
Take Exit A and walk left towards Tanjong Pagar Street, when you reach Tanjong Pagar St make a left to reach 100AM Mall. At 100AM, take the elevator to the 4th floor.
LOCATING US INSIDE THE FOOD COURT
The meetup area is located on the opposite side of the elevators and escalators on the 4th floor. When you're inside the food court, look for tables with name signs, there will be a list. Find your name on the list to locate your assigned table.
SOCIAL DISTANCING MEASURES
Due to the current measures, we emphasize safe distancing for the safety of everyone. Please observe the following measures for the meetup:
-10 PEOPLE MAXIMUM PER TABLE
-WEAR MASKS AT ALL TIME unless you are actively eating or drinking.
-MAINTAIN 1 METRE DISTANCING BETWEEN TABLES
-NO INTERMIXING BETWEEN TABLES - Once a member joins a table, please remain at that table and avoid talking to members at other tables or approaching another table.
-PEOPLE WHO ARE NOT FEELING WELL, AVOID ATTENDING THE MEETUP - Anyone showing flu-like symptoms will be asked to leave the meetup.
Anyone not following the above protocols will be asked to leave the group. If you are reminded about the safe distancing rules by others, and you are found giving other members or the organizer a hard time, you will be given a warning before you are asked to leave the group. The current priority of the group is to assist in keeping everyone safe. Thank you for your understanding.
---
They talk about us!

---