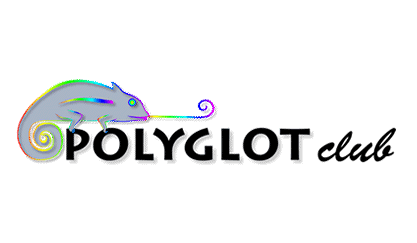 ---
Rencontre Anglais-Français sur Beauvais
Date: Nov 26, 2011
Time: 20:00
Address:

Address visible for attendees
First Polyglot Meeting
Beauvais
Bonjour à tous,
La réunion Français -Anglais aura lieu le 26 Novembre 2011 au Café "le K'Ameleon" situé au 1 Rue du 27 Juin à Beauvais, (première rue pietonne à gauche en descendant la rue Gambetta qui mène au centre ville).
La soirée débutera à 20 heures.
Pour l'instant, trois à quatres anglophones sont attendus essentiellement des assistants de langue d'origine américaine. Si nous sommes de nombreux Français, nous pourrons discuter entre nous exclusivement en Anglais autour d'un verre.
N'oubliez pas de me confirmer votre présence afin de réaliser au mieux la soirée.
Petit plan pour trouver l'adresse du Café:
http://www.pagesjaunes.fr/trouverlesprofessionnels/ficheDetaillee/plan.do?idBlocAnnonceur=096043586100000000C0001&amp indexInscriptionSelectionnee=0&amp critere.duree=1&amp critere.nbChambre=1&amp critere.nbAdulte=1&amp idContext=-309128204&amp portail=PJ
When? ---26 Novembre 2011 at  8 p.m. (20h00)
Where? ---Le K'Ameleon café , 1 rue du 27 Juin Beauvais
Free Entrance !!
Cette soirée est totalement gratuite, le Café nous prêtera gracieusement ses locaux, n'oubliez pas de prendre une petite consommation afin de  remercier les propriétaires  et de pouvoir refaire à nouveau une telle rencontre anglo-francophone.
A  bientôt pour de nouvelles infos....       
Arnaud.
They talk about us!

---
Comments
15 Comments
arnaud30

November 2011




Merci à toi Bitxo et à vous tous, c'était une superbe soirée, merci à tous nos amis Américains, Irlandais, Espagnols, Portugais et Allemands. Pour une première, on a fait fort....

Rendez-vous vite  fin janvier 2012 pour un prochain  Mega Meeting Polyglot All Languages Spoken in BEAUVAIS.

Encore merci à vous tous pour cette excellente soirée....

Thank you  Bixto and all of you, it was a great evening, thank you to all our American friends, Irish,  Spanish, Portuguese and German. For  the   first meeting in Beauvais, it was  beautifull ....

See you soon at the end  of January 2012 for the next Mega Polyglot Meeting All Languages ​​Spoken in Beauvais.

Again thank you all for this wonderful evening ....

 
arnaud30

November 2011




Oui merci Vincent, j'ai même pensé à acheter des piles supplémentaires pour l'appareil photo...lol 
arnaud30

November 2011




Bienvenue parmis nous Borgca, Bitxo et tes amis, Himan, Valebubu, Nakoue ,  attention  J  - 1 , lol... 
arnaud30

November 2011




Bonsoir Missis60,

merci d'avoir prévenue, ce n'est pas grave nous nous verrons à un prochain meeting