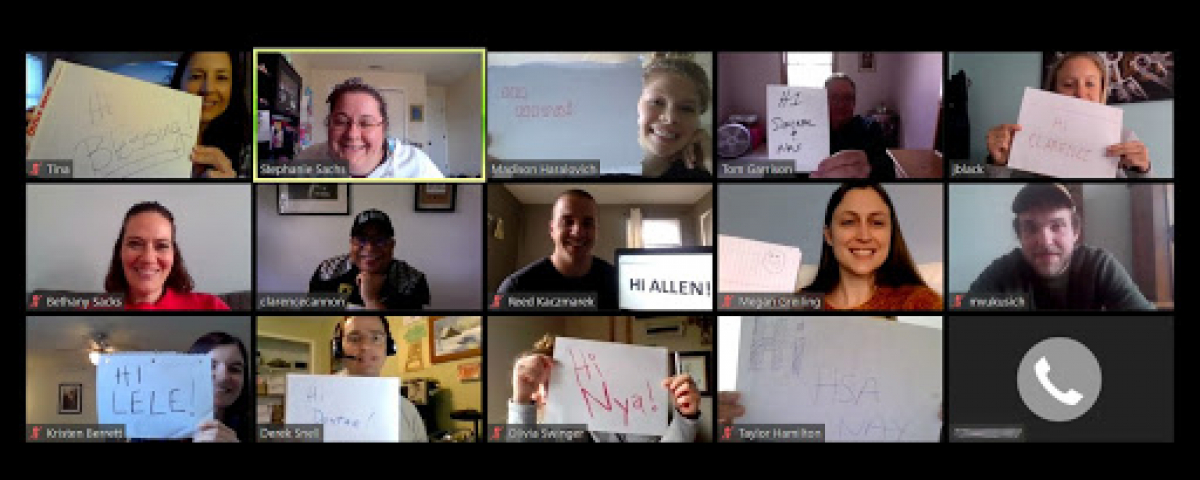 Date: Jan 19, 2021
Time: 19:30
Price : 4.4
Number of Attendees expected: 40
MAX number of attendees: 40
. ATTENTION, the event will start at 19h30 (Paris time). What time is it in Paris?
Join us every TUESDAY from 19h30 to 21h30 (Paris Time) for our weekly French/English ONLINE Meeting via ZOOM. French/English speakers from all over the world will be split into small groups and will engage in 2 rounds of conversation. During each round, you will speak 15 minute French followed by 15 minutes English.
- The host manages the switch overs and informs speakers when to change languages.

- In the groups, we ensure that we have a good balance between native English and French speakers.

- You can choose to be in groups of 2, 3 or 4 people.

- Optimal level: A2 or higher
SCHEDULE
WELCOME:
19h30 - 20h00: Participants join the meeting and the host explains how the exchange will take place.
ROUND 1:
20h00 - 20h30: Participants are split into the small groups and speak for 15 minutes in French followed by 15 minutes in English.
BREAK:
20h30 - 20h45: Participants are automatically brought back to the main room.
ROUND 2:
20h45 - 21h15: New breakout groups.
WRAP UP:
21h15 - 21h30: Important message from host.
INSTALL ZOOM
You can use Zoom on your desktop or mobile.
Download ZOOM here: https://zoom.us/support/download
We recommend, after installation, that you join the following test meeting to verify that your microphone and webcam are working:
Join the test meeting: https://zoom.us/test
HOW TO JOIN THE EVENT
To join an event, you have now to pay an entrance fee of 4.40 €. Click the button below.
Online meetings were free until Tuesday January, 5 but you now have to pay a small fee. After the payment, you will automatically be registered for the event and you will receive your personal link to participate.
Why the participation fee? This helps cover expenses (ZOOM subscription) and motivate the organizers to provide you with quality service every week.

donate-thanks //

See you THIS TUESDAY!  😊
---
---
They talk about us!

---
Comments
vincent

1 weeks ago




Merci à toutes et à tous pour votre participation.

Nous étions 31 participants et la grande majorité avaient l'air contents.

Pour les quelques personnes qui ont eu des soucis techniques, faites le moi en message privé.

à la semaine prochaine !
XM

2 days ago




Bonsoir,

Je ne peux pas être disponible tous les mardi.

Dois je m'inscrire les jours où je peux être présent ou puis je m'inscrire maintenant et vous rejondre quand je le peux?

Un mardi, une inscription, un paiement ?

Merci