PROFESSIONAL ENGLISH with Ally
Date Apr 29, 2014 @ 19:00
PROFESSIONAL ENGLISH
TUESDAY : 7pm - 8pm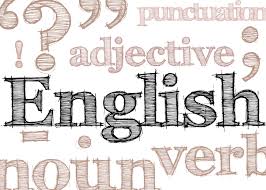 These lessons will offer you a perfect mix.
Each week we will look at three aspects of English
with a professional 'Twist' in a relaxed and fun way.
This Week = CV writing, Interviews Part 2
Weekly Structure
PART 1 - Conversation - 20 minutes
PART 2 - Professional Vocabulary discussion - 20 minutes
PART 3 - Functional Language - 20 minutes
ATTENTION d'arriver à l'heure !
MEMBERS €6 / MEMBERS €10
Minimum: 4 participants (sinon: annulé) / Maximum: 24 participants
Ce MARDI 19h - 20h
Niveau: pré intermédiaire + (CECR: B1 à C1)
NB : Si vous ne pouvez plus venir MERCI de vous DES-enregistrer
cliquez ICI
TOPICS COVERED WILL INCLUDE...
Telephone English

Interviewing

Meetings

Presenting

Negotiating

Socialising - introductions and networking

Dealing with figures

Functional Language - booking a hotel, getting around, ordering a meal
About Ally: "Hi everyone I'd like to introduce myself. I'm Ally, I'm English, I live in Paris and most importantly I teach Business English to some of France's top companies and I'm very proud to be part of the team here at Polyglot."
Pour faciliter votre apprentissage, n'oubliez pas d'apporter un un stylo, papier, dictionnaire et toutes les ressources dont vous pourrez avoir besoin.
Jeudi à 19h, vous devrez vous acquitter du paiement de frais de participation : merci d'éviter les gros billets car nous n'avons pas beaucoup de monnaie.
IMMEDIATEMENT après ce cours d'ANGLAIS des AFFAIRES, nous commencerons notre rencontre hebdomadaire TOUTES langues. Vous pouvez donc rester et continuer de pratiquer l'anglais et TOUTES langues avec des participants du monde entier!
SNAX Café, 182 rue Saint-Martin 75003 Paris
Métro: Chatelet - Les Halles (lines 1, 4, 7, 11, 14, RER A, B, C)

Attention

, il y a 2 soirées ce MARDI :
1. COURS DE BUSINESS ENGLISH avec Ally (19h - 20h)
Comments
jesenia

hola nesecito algien k me ayude aprender english
Apr 18, 2014 @ 21:56
| | | |
| --- | --- | --- |
| | | vincent Welcome Jesenia, please attend the meetings in Paris almost every day |

Apr 18, 2014 @ 22:26
pat

Welcome, Ally!! We are all very excited to have you in the team! We look forward to these new FRESH Business English classes =)
Mar 23, 2014 @ 07:49
pat

Well said Fred, well done, Sheldon! SOME program you got there!
Jan 03, 2014 @ 20:30
| | | |
| --- | --- | --- |
| | | vincent Bonjour Asma, il faut payer sur place a ce soir |

Mar 04, 2014 @ 16:33
AsmaM

Bonjour , je me suis inscrite pour la seance de mardi prochain , est ce que il faut payer a l'avance ou sur place?

Mar 02, 2014 @ 03:05