---
COURS BUSINESS ENGLISH: NOUVEAU LIEU
Date Mar 03, 2015 @ 19:00

MAX number of attendees:

15

meetup.com
ATTENTION, NOUVEAU LIEU le MARDI !
[NOUVEAU] programme de la semaine à partir du 3 mars :

Tous les MARDIS (LA TAVERN DE NESLE) : nouveau lieu
1. COURS BUSINESS ENGLISH avec Ally (19h - 20h)
2. SOIREE toutes langues (20h - minuit) ENTREE GRATUITE !

Tous les MERCREDI (LA TAVERN DE NESLE) : nouveau lieu ET nouveau jour
1. COURS de CONVERSATION ENGLISH avec Pat (19h - 20h)
2. SOIREE toutes langues (20h - minuit) ENTREE GRATUITE !

Tous les SAMEDIS (au Gay Lussac) : pas de changement
SOIREE toutes langues (20h - minuit) ENTREE GRATUITE !
PROFESSIONAL ENGLISH
COURS d'ANGLAIS DES AFFAIRES
MARDIS de 19h à 20h
NB : Si vous ne pouvez plus venir MERCI de vous DES-enregistrer cliquez ICI
Méthode approuvée

Label Européen des Langues
"These lessons will offer you a perfect mix. Each week we will look at English Vocabulary and/or Grammar with a professional 'Twist' in a relaxed and fun way."
SVP, ARRIVEZ A L'HEURE !
STRUCTURE
This Week = Problem Solving
PARTIE 1 - Vocabulaire/exercices de grammaire
PARTIE 2 - Pratique
CONDITIONS
Niveau: Intermédiaire + (CECR: B1 à C1)
- Minimum: 4 participants (sinon: annulé)
- Maximum: 15 participants
TARIFS
- ADHERENTS: 6€ / AUTRES: 10€
- ATTENTION: pour bénéficier du tarif "ADHERENTS: 6€", il faut PAYER votre ADHESION annuelle. Informations sur l' ADHESION à Polyglot Club
Vous devez aussi acheter une boisson (pour rémunérer les services du bar qui nous accueille : consultez la "Drink Policy").
QUAND? Tous les MARDIS de 19h à 20h
OU?
LA TAVERN DE NESLE, 32 rue Dauphine 75006 Paris
Métro: Odéon/St-Michel (lignes 4,10, RER B, C)
Votre professeur Ally

:

"Hi everyone I'd like to introduce myself. I'm Ally, I'm English, I live in Paris and most importantly I teach Business English to some of France's top companies and I'm very proud to be part of the team here at Polyglot."
Pour faciliter votre apprentissage, n'oubliez pas d'apporter un un stylo, papier, dictionnaire et toutes les ressources dont vous pourrez avoir besoin.
Mardi à 19h, vous devrez vous acquitter du paiement de frais de participation : merci d'éviter les gros billets car nous n'avons pas beaucoup de monnaie.
IMMEDIATEMENT après ce cours d'ANGLAIS des AFFAIRES, nous commencerons notre rencontre hebdomadaire TOUTES langues. Vous pouvez donc rester et continuer de pratiquer l'anglais et TOUTES langues avec des participants du monde entier!
Comments
monica90

BOnjour, je suis inscrit à polygloott club depuis pas mal de temps et j'aimerai savoir comment devenir membre ou c'est déjà le cas?
| | | |
| --- | --- | --- |
| | | vincent Une bonne résolution pour 2015 : vous améliorer en ANGLAIS !! bonne année ! |
vincent

Attention, à partir du 6 janvier, le cours Business English et la soirée polyglotte se déroulent dans un nouveau lieu !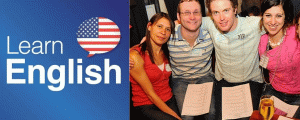 Participants (15)
More...

---