Cours de conversation ANGLAIS tous les mardis
Date Jul 26, 2016 @ 19:00
6
MAX number of attendees: 20


 COURS de CONVERSATION en ANGLAIS : tous les MARDIS de 19h à 20h 

NB : Si vous ne pouvez plus venir MERCI de vous DES-enregistrer cliquez ICI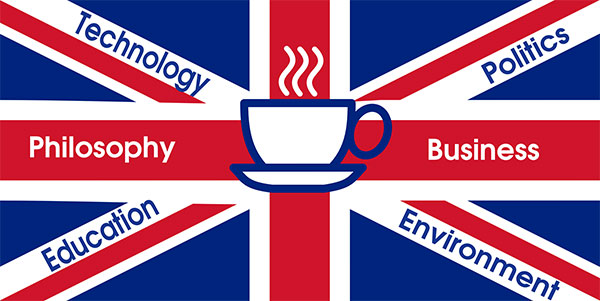 Méthode approuvée  

 Label Européen des Langues 
"These lessons will offer you a perfect mix. Each week we will look at English Vocabulary and/or Grammar in a relaxed and fun way." 
SVP, ARRIVEZ A L'HEURE !
STRUCTURE 
Topic for Tuesday 19th July 2016: 
"SUSTAINABLE DEVELOPMENT"    
CONDITIONS 
Niveau: Intermédiaire à avancé (CECR: A2 à C2)
- Minimum: 6 participants (sinon: annulé)
- Maximum: 20 participants
TARIFS 
- ADHERENTS: 6€ / AUTRES: 10€
- ATTENTION: pour bénéficier du tarif "ADHERENTS: 6€", il faut PAYER votre ADHESION annuelle. Informations sur l' ADHESION à Polyglot Club
Vous devez aussi acheter une boisson (pour rémunérer les services du bar qui nous accueille : consultez la "Drink Policy").
QUAND? Tous les MARDIS de 19h à 20h
58 bd Saint-Jacques
 75014 Paris
Métro: Denfert-Rochereau (lignes 4, 6, RER B)
Votre professeur Cécile 

:
 

 "Hi everyone I'd like to introduce myself. I'm CÉCILE, I am an English & Spanish instructor. I have lived and worked in Shanghai (China), Chile and Spain. I'm very proud to be part of the team here at PolyglotClub, where I will be able to share my passion for foreign languages with you. I'm fond of travels and I really enjoy meeting people from all over the world to discover new cultures and to make discover mine. I think cultural exchanges are a great wealth, and living in Paris we are so fortunate to have a lot of opportunities to easily meet people breaking global frontiers. so come and enjoy with us this incredible gift our capital city offers us! it is soooo rewarding, you will love it! I hope to see you very soon in my English classes followed by friendly meetings!"
Pour faciliter votre apprentissage, n'oubliez pas d'apporter stylo, papier, dictionnaire et toutes les ressources dont vous pourrez avoir besoin. 
Mardi à 19h, vous devrez vous acquitter du paiement de frais de participation : merci d'éviter les gros billets car nous n'avons pas beaucoup de monnaie. 
IMMEDIATEMENT après ce cours de CONVERSATION ANGLAIS, nous commencerons notre rencontre hebdomadaire TOUTES langues. Vous pouvez donc rester et continuer de pratiquer l'anglais et TOUTES langues avec des participants du monde entier!
---
---
Comments
noof24

Is there a voice conversation rooms
CECILE_BEN_SAID

what do you mean exactly? we have a quiet corner of the bar which is dedicated to polyglot.