index.php
From Polyglot Club WIKI
Line 7:
Line 7:
 

Here is a '''list of common adjectives ending in -ly''':   

 

Here is a '''list of common adjectives ending in -ly''':   

 
 
 
+
 

*Beastly

 

*Beastly

 

*Costly

 

*Costly
---
Revision as of 19:48, 30 November 2019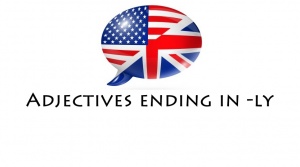 In English, there are many adjectives that end in "-ly" and yet are not adverbs.
As many adverbs often end in -ly, adjectives ending in -ly can easily get mistaken for adverbs.
Adjectives ending in -ly
Here is a list of common adjectives ending in -ly:
Amiability
Beastly
Costly
Cowardly
Crassly
Daily (Can also be an adverb)
Deadly
Early
Elderly
Enormously
Fatherly
Fortnightly (Can also be an adverb)
Friendly
Gangly
Gentlemanly
Ghastly
Ghostly
Godly
Goodly
Greatly
Holy
Homely
Humanly
Kingly
Leisurely
Lively
Lonely
Lovely
Maidenly
Manly
Masterly
Matronly
Miserly
Monthly
Motherly
Nightly
Painterly
Poorly
Portly
Priestly
Princely
Saintly
Scholarly
Shapely
Silly
Sisterly
Stately
Timely
Ugly
Ungainly
Unruly
Unsightly
Unseemly
Unworldly
Vastly
Weekly
Womanly
Worldly
Yearly
What is an adjective?
An adjective is a word that modifies a noun. Adjectives may come before the word they change.
Example: "It is a cute dog."
Adjectives may also follow the word they modify:
Example: "That cat looks nice."
What is an adverb?
An adverb is a word that modifies verbs, adjectives, or other adverbs.
Adverbs answer how, when, where, why, or to what extent—how often or how much (e.g., daily, completely).
Examples: "He walks slowly" (tells how)
How to change an adjective ending in -ly into an adverb?
Many adverbs are formed from adjectives by adding the ending -ly:
beautiful becomes beautifully
bad become badly

However, adjectives ending in -ly cannot be turned into adverbs by adding -ly.

You need to use a different structure like in the example below :
lovely becomes in a lovely way.
Authors