Telugu Vocabulary: How to Say Hello and Greetings
From Polyglot Club WIKI
---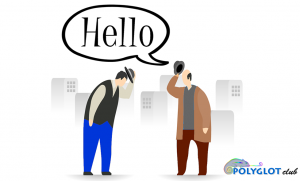 🤗 Telugu Greetings for Everyday Life

[

edit

|

edit source

]
నమస్కారము, Telugu learners!
Greetings are an important part of any language because they allow you to connect and communicate with others.
If you're planning a trip to the country or are trying to learn Telugu, keep reading to discover some of the most important greetings.

Let's get started!
Telugu (తెలుగు) is a Dravidian language spoken by people living in the Indian states of Andhra Pradesh and Telangana.
It is one among the six languages designated as a classical language of India.
It ranks fourth among the languages with the highest number of native speakers in India, with nearly 82 million speakers in 2011.
How to say "Hello" in Telugu
[
edit
|
edit source
]
Listen to the following recording to learn how to say "Hello" in Telugu (pronunciation from a native speaker):

నమస్కారము (namaskaaram):
Telugu

తెలుగు

Pronunciation
Translation

నమస్కారము

namaskaaram

general greeting

నమస్కారమండి

namaskaaramandi

general greeting

ఏమండీ

aemandi

general greeting

ఇదోవినండి

idovinandi

general greeting

సుప్రభాతం

suprabhaatam

morning greeting

శుభ దినం

shubhadhinan

general daytime greeting

శుభ రాత్రి

shubharaathri

nighttime greeting

మీరు ఏలా ఉన్నారు?

meeru ela unnaaru

how are you?

నేను బాగున్నాన

naenu baagunnaanu

reply to

మీరు ఏలా ఉన్నారు

నేను బాగున్నాను, ధన్యవాదములు

naenu baagunnaanu, dhanyavaadhamulu

reply to

మీరు ఏలా ఉన్నారు

నువ్వు ఎలా ఉన్నావు?

nuvvu ela unnaaru

how are you? informal

స్వాగతం

svaagatam

welcome greeting

సుస్వాగతం

susvaagatam

welcome greeting
General and Personal Greetings in Telugu
[
edit
|
edit source
]
Commonly used Sentences for Greetings in Telugu
[
edit
|
edit source
]
Contributors
---
Create a new Lesson