Language/Standard-moroccan-tamazight/Grammar/0-to-A1-Course
Jump to navigation
Jump to search
---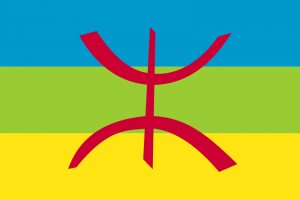 Complete 0 to
A1
Standard Moroccan Tamazight Course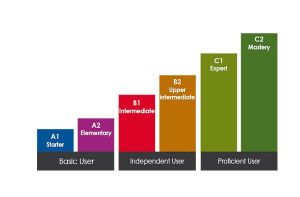 Hi Standard Moroccan Tamazight learners! 😊
Welcome to the Complete 0 to A1 Standard Moroccan Tamazight Course! In this course, you will learn the fundamentals of the Tamazight language, including grammar, vocabulary, and culture. By the end of the course, you will be able to confidently communicate in Tamazight at the A1 level.
The course is designed for complete beginners, so no prior knowledge of Tamazight is required. You will start by learning the Tamazight alphabet and basic pronunciation rules, essential for building a strong foundation. Then, you will move on to constructing basic sentences, conjugating and using present and past tense verbs, and using possessive adjectives and plural nouns.
In addition to grammar, you will learn common phrases used in greetings and polite expressions, how to count and use numbers, and the days of the week, months of the year, and names of family members.
As you build your language skills, you will also learn about traditional Tamazight culture, including its history and origins, clothing, music, and cuisine. You will explore Tamazight festivals and holidays, including Eid al-Adha, the Imilchil Marriage Festival, and the Ait Lakhder Cherry Festival.
As you progress through the course, you will gain more confidence in your language skills, learn about Tamazight activism and language preservation, and explore topics such as adjectives and adverbs and weather vocabulary.
By the end of the course, you will be able to hold basic conversations, ask and answer questions, understand simple texts, and interact with Tamazight speakers at the A1 level.
Here's a summary of what you will learn in this course:
Tamazight alphabet and basic pronunciation rules
Basic sentence structure
Present and past tense verbs
Possessive adjectives and plural nouns
Common phrases used in greetings and polite expressions
Counting and using numbers
Days of the week, months of the year, and names of family members
Traditional Tamazight culture, including festivals, holidays, clothing, music, and cuisine
Tamazight activism and language preservation
Adjectives and adverbs
Weather vocabulary
Thank you for choosing to learn Standard Moroccan Tamazight with us! We hope you enjoy the course and wish you the best of luck in your language learning journey. 😊
---
➡ If you have any questions, please ask them in the comments section below. 😎
Contributors
---
Create a new Lesson