Language/Spanish
Jump to navigation
Jump to search
---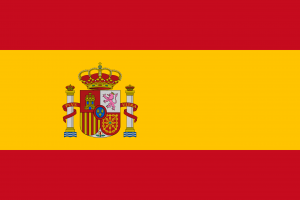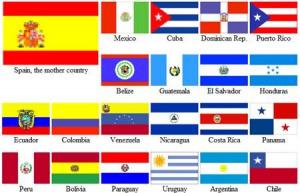 Hi Polyglots! 😃
Welcome to the Spanish learning page!
You will find below many free resources to learn and practice this language.
Enjoy your learning journey with Polyglot Club! 😊
Language code (ISO 639-3): spa
Autonyms (how to write "Spanish" in Spanish): Español / Castellano
Other names for "Spanish": Castilian, Español, Castellano, Castillan, Espagnol
The Spanish language is spoken in: Spain
Spanish is a Romance language that originated in the Iberian Peninsula of Europe. Today, it is a global language with nearly 500 million native speakers, mainly in Spain and the Americas. It is the world's second-most spoken native language after Mandarin Chinese, and the world's fourth-most spoken language overall after English, Mandarin Chinese, and Hindi.
https://en.wikipedia.org/wiki/Spanish_language
• Real academia española: dictionaries & grammars edited by the Royal Spanish Academy
• Diccionario de la lengua española: dictionary of the Spanish language, meanings & etymology
• Diccionario esencial de la lengua española: essential dictionary of the Spanish language (2006)
• Diccionario panhispánico de dudas
• Online etymological dictionary of Spanish
• DeChile.net: Diccionario etimológico: etymological dictionary of Spanish & Chilian
• Clave: Spanish dictionary (meanings) & synonyms, antonyms
• Diccionarios (Vox & Larousse): meanings in Spanish, synonyms & antonyms, Spanish-English dictionary & Catalan, French, German (free limited access)
• WordReference: Spanish meanings & synonyms & English-Spanish dictionary or Portuguese, French
• Reverso: Spanish-English dictionary & words in context
• OpenSpanish: Spanish-English dictionary
• Wordmagic: Spanish-English dictionary
• El País: meanings in Spanish, synonyms & antonyms, Spanish-English dictionary
• Iate: multilingual terminological dictionary (European Union)
• Diclib: words in their context, in the Spanish press (+ audio)
• Spanish synonyms (Signum)
• Lenguaje.com: Spanish thesaurus, synonyms & antonyms (Signum)
• Diccionario de sinónimos diferenciados: dictionary of des synonyms for learners, by Santiago de la Torre Moral (2020)
• Diccionario de sinonimos, antonimos y paronimos usos de la lengua española: dictionary of synonyms, antonyms & Spanish-English-French-German vocabulary (2008)
• Spanish-English picture dictionary by J. D. Alexander (2007)
• Pequeño Larousse ilustrado: Spanish illustrated dictionary (1916)
• Loecsen: Spanish-English common phrases (+ audio)
• Goethe-Verlag: Spanish-English common phrases & illustrated vocabulary (+ audio)
• Learn Spanish: common & familiar expressions (+ audio) (BBC)
• Tatoeba: sentences in Spanish, with translation (audio)
• 1000 images on the tip of my tongue: Spanish expressions with equivalent meanings in English & French
• LanguageGuide: pictorial vocabulary
https://www.lexilogos.com/english/spanish_dictionary.htm
Spanish Online Virtual Keyboard
[
edit
|
edit source
]
Venezuela Timeline — Uruguay Timeline — Hispanic Influence on Music and Dance — Notable Hispanic Figures — Cinco de Mayo — Día de los Muertos — Latin America: History and Culture — Spain: History and Culture — Hotel Vocabulary — Asking for Directions — Restaurant Phrases — Common Foods — Days of the Week and Months of the Year — Numbers and Counting — Greetings and Salutations — Indirect Object Pronouns — Direct Object Pronouns — Demonstrative Adjectives — Descriptive Adjectives — Reflexive Verbs — Ser and Estar — Present Tense Verbs — Subject Pronouns — Definite and Indefinite Articles — Nouns and Gender — The Spanish Alphabet and Pronunciation — 0 to A1 Course — Jobs — How to Use Have — How to Use be