Language/Southern-sotho
Jump to navigation
Jump to search
---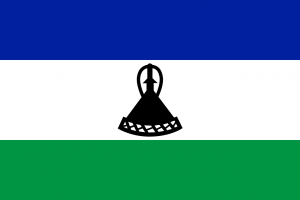 Hi Polyglots! 😃

Welcome to the Southern Sotho learning page!
You will find below many free resources to learn and practice this language.

Enjoy your learning journey with Polyglot Club! 😊
Facts about Southern Sotho
[
edit
|
edit source
]
Southern Sotho is one of the official languages of South Africa and is spoken by approximately 5 million people in Lesotho, Botswana, South Africa, Namibia and Zambia. Southern Sotho is also known as Sotho, Sesotho or Southern Sesotho. The first written form of Southern Sotho was devised by Thomas Arbousset, Eugène Casalis and Constant Gosselin, French missionaries from the Paris Evangelical Mission who arrived in Lesotho in 1833.
---
Language code (ISO 639-3): sot
Autonyms (how to write "Southern Sotho" in Southern Sotho): Sesotho
Other names for "Southern Sotho": Sesotho, Sisutho, Souto, Suthu, Suto
The Southern Sotho language is spoken in: Lesotho
Free Southern Sotho Lessons
[
edit
|
edit source
]
How to Use Have — How to Use Be — How to say Good Bye? — Health — Express Surprise — Geography — Future Tense — Fruits — Feelings and Emotions — Education — Drinks — Clothes — Negation — Plurals — Questions — Conditional Mood — Pronouns — Adjectives — Food — Count to 10 — Animals — Colors — Days of the Week — Lesotho Timeline — How to Say Hello and Greetings — Alphabet and Pronunciation