Language/Russian/Grammar/0-to-A1-Course
Jump to navigation
Jump to search
---

Complete 0 to A1 Russian Course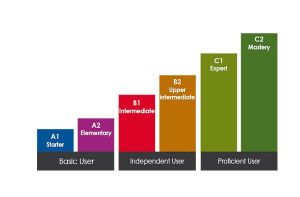 Hi Russian learners! 😊

Welcome to the "Complete 0 to A1 Russian Course"! This course is designed for complete beginners and aims to take you to the A1 level of the Russian language. In this course, you will learn the following:
Cyrillic Alphabet: Get introduced to the Cyrillic alphabet, its letters, and their pronunciation. Learn the Russian alphabet and the correct way to pronounce each letter.
Pronunciation Rules: Understand the basic rules of Russian pronunciation, such as stress, vowel reduction, and consonant clusters.
Greetings and Introductions: Learn common Russian greetings and introductions, such as how to say "hello," "goodbye," and "nice to meet you."
Everyday Phrases: Master essential everyday phrases in Russian, like how to say "please," "thank you," and "excuse me."
Noun Gender and Plurals: Discover the three genders of Russian nouns (masculine, feminine, and neuter) and how to form plurals.
Numbers and Time: Learn to count from 1 to 10 in Russian and how to tell time, including hours, minutes, and the difference between AM and PM.
Cases and Prepositions: Understand the nominative and prepositional cases in Russian, including their rules and endings for nouns, adjectives, and pronouns.
Family Members and Relationships: Learn the Russian words for different family members and vocabulary related to relationships and marital status.
Verbs and Conjugation: Study how to form the present and past tense of Russian verbs and the rules for conjugation based on verb endings and noun genders.
Food and Dining: Get familiar with common Russian foods and vocabulary related to dining out, such as ordering food and discussing allergies or dietary restrictions.
Russian Traditions and Holidays: Learn about national holidays and traditional celebrations in Russia, like New Year's Day, Victory Day, and International Women's Day.
Travel and Transportation: Discover the Russian words for different modes of transportation and essential travel phrases, such as asking for directions and checking into a hotel.
Adjectives and Adverbs: Understand how to make adjectives agree with the nouns they modify and how to form comparatives and superlatives of adjectives and adverbs.
Hobbies and Leisure Activities: Learn the Russian words for different hobbies and leisure activities, such as sports, music, and art.
Russian Literature and Arts: Explore famous Russian writers like Leo Tolstoy and Fyodor Dostoevsky, as well as the rich history of Russian art and music. 🎨
---
➡ If you have any questions, please ask them in the comments section below. 😎
Contributors
---
Create a new Lesson