Norwegian-bokmal
From Polyglot Club WIKI
---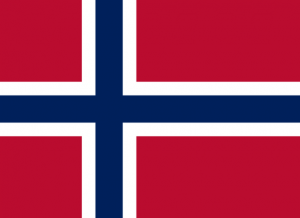 Hi Polyglots! 😃

Welcome to the Norwegian learning page!
You will find below many free resources to learn and practice this language.

Enjoy your learning journey with Polyglot Club! 😊
Language code (ISO 639-3): nob
Autonyms (how to write "Norwegian" in Norwegian): norsk / Norsk Bokmål

Norwegian (Norwegian: norsk) is a North Germanic language spoken mainly in Norway, where it is an official language. Along with Swedish and Danish, Norwegian forms a dialect continuum of more or less mutually intelligible local and regional varieties; some Norwegian and Swedish dialects, in particular, are very close.
These Scandinavian languages, together with Faroese and Icelandic as well as some extinct languages, constitute the North Germanic languages.
Faroese and Icelandic are not mutually intelligible with Norwegian in their spoken form because continental Scandinavian has diverged from them.
While the two Germanic languages with the greatest numbers of speakers, English and German, have close similarities with Norwegian, neither is mutually intelligible with it. Norwegian is a descendant of Old Norse, the common language of the Germanic peoples living in Scandinavia during the Viking Age.
https://en.wikipedia.org/wiki/Norwegian_language
• Universitetet i Oslo: Norske ordbøker, Norwegian dictionary (Bokmål & Nynorsk) meanings in Norwegian
• Lexin: Norwegian dictionary (Bokmål & Nynorsk) for foreigners
• Lingea: Norwegian-English dictionary & multilingual
• FreeDict: Norwegian-English dictionary (& Danish-English, Swedish-English)
• Heinzelnisse: Norwegian-German dictionary
• Apertium: Norwegian bokmål-nynorsk translation & nynorsk-bokmål
• Loecsen: Norwegian-English common phrases (+ audio)
• Goethe-Verlag: Norwegian-English common phrases & illustrated vocabulary (+ audio)
• Store norske leksikon: Norwegian encyclopedia
• Nynorsk etymologisk ordbok: Norwegian etymological dictionary, by Alf Torp (1919)
• Språkrådet: geographical names & names of the countries (Norsk språkråd, Norwegian language Council)
• Linguistic patterns in the place-names of Norway and the Northern isles [PDF] by Berit Sandnes
• Systematical vocabulary, English-Norwegian (Danish) by Tyra Bentsen (1907) by topics
• Dictionary of the English and Dano-Norwegian languages by John Brynildsen (1902) A-L & N-Z
• Ordbog over det norske Folkesprog: dictionary of the Norwegian People's Language (has become nynorsk) by Ivar Aasen (1850)
• Norsk ordbog [PDF] : Norwegian dictionary by Ivar Aasen (1873) (from: Ivar Aasen-tunet)
• Norsk-lappisk ordbog: Norwegian-Lapp dictionary by Nils Vibe Stockfleth (1852)
• Glossarium Norvagicum eller Forsøg paa en Samling af saadanne rare Norske Ord : Norwegian-Danish dictionary, by Erik Pontoppidan (1749) or scanned book
• Norwegisch-dänisches etymologisches Wörterbuch: etymological dictionary by Hjalmar Sejersted Falk & Alf Torp (1910) A-O & P-Ø
• Ordbog over det gamle norske sprog: dictionary over the old Norwegian language, by Johan Fritzner (1867)
https://www.lexilogos.com/english/norwegian_dictionary.htm
https://omniglot.com/writing/norwegian.htm
Contributors
---
Create a new Lesson