Language/Nigerian-pidgin/Vocabulary/How-to-Say-Hello-and-Greetings
Jump to navigation
Jump to search
---
🤗 Nigerian Pidgin Greetings for Everyday Life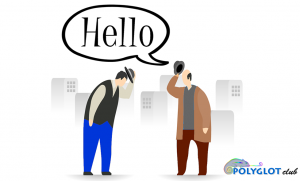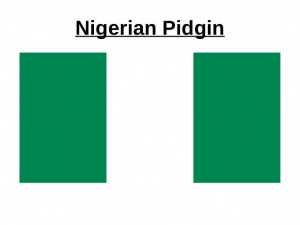 Hi Nigerian Pidgin learners! 😃

With over 75 million speakers, spoken accross Nigeria, Nigerian Pidgin is the African language with the largest number of speakers and the most widely spoken pidgin/creole language in the world!
Greetings are an important part of any language because they allow you to connect and communicate with others.
If you're planning a trip to Nigeria or are trying to learn Nigerian Pidgin, keep reading to discover some of the most important greetings.

Let's get started! 🤗
| English | Nigerian Pidgin |
| --- | --- |
| general greeting | How now |
| general greeting | How una de |
| morning greeting | Good morning |
| afternoon greeting | Good afternoon |
| evening greeting | Good evening |
Common Greetings in Nigerian Pidgin English
[
edit
|
edit source
]
GREETINGS IN NIGERIAN PIDGIN ENGLISH
[
edit
|
edit source
]
Free Nigerian Pidgin Lessons
[
edit
|
edit source
]
Contributors
---
Create a new Lesson