Multiple-languages Culture: «Internet resources for polyglots»
From Polyglot Club WIKI
---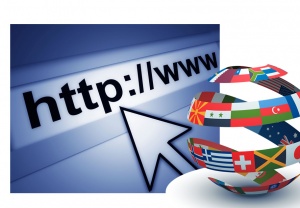 Best Free Services for Polyglots
If your English is not good, find links with "!!". Links with "!!!!" are the most important to improve your English. Also, go to Language/English/Culture/Internet-resources-for-learning-English.
The Internet is a giant treasure. It provides so many free services.
The following resources are all free, but you can consider donating or buying premium plans, or even help several of them on the source code.
There is a condensed version of this page: Language/Multiple-languages/Culture/IRFP-in-brief.
Resource should possess at least one of the following characteristics:
be rich in free content (not just a trial or not fulfilling the need in the free part), and the free content is mostly accurate, and the free content is not all covered by other free ones;
be made with a unique good idea;
have no better alternatives.
Resources with the following features will be given a little priority for each one:
available offline;
available on multiple platforms;
multilingual user interface;
open source;
no need to register;
privacy-friendly.
It is highly recommend to have privacy protection on.
Recommended privacy add-ons (all open-source):
About Firefox about:config privacy settings:
About VPN:
More on privacy:
https://www.privacytools.io/ (This website is also open-soure. Only English version is up-to-date)
This page is updated from time to time, not frequently, not regularly.
It would be great if you pay a visit to every site on the list. Don't lose your curiosity due to my blah.
Please also take a look at Category:Free-Resources to find resources for specific languages.
If you want to do creative work to help others to learn languages and cultures, please visit Language/Multiple-languages/Culture/Productivity-tools-for-polyglots.
It is not suggested to put something like "featured in Polyglot Club" on your website, because this list is dynamic.
Filter for Linux and BSD. Windows version is experimental. It is open-source.
Filter for Android. It is open-source.
Filter for Windows 7 and newer versions. It is open-source.
It can lock your keyboard and mouse buttons when it is time. It is open-source.
It also supports BSD and macOS. Fewer features than Workrave. It is open-source.
Browser add-ons. It is open-source.
Prevent yourself from using your phone. Only the Android version is free.
For Mac. It is open-source.
This one supports a lot of languages in Latin script, but it means to learn typing again. It is worth it.
https://commons.wikimedia.org/wiki/File:KB_US-Colemak_with_AltGr.svg
Note that the download link on the home page is "Caps Lock Unchanged". The idea of replacing Caps Lock with Backspace is great because of its convenience to press Backspace, but having it unchanged is generally better because it's punitive to press Backspace, urging you to make fewer misspellings.
There is a flaw of no """ or "'", you can replace "÷" and "×" with them. Also, the positions of single and double quotation marks only benefit British people for not pressing Shift. You can exchange their positions, too.
It is much easier to modify it to support Vietnamese on Linux because Linux allows typing multiple dead keys to modify a letter. It is suggested to set dead keys hỏi(hook above) to Shift+AltGr+H, móc/râu(horn) to Shift+AltGr+M or Shift+AltGr+R or both, nặng(lower dot) to Shift+AltGr+..
For languages with other letters such as Ə and Ɔ, autocorrection (or called in another way: text replacement) is required. AutoHotkey for Windows, AutoKey for Linux, Automator for macOS.
People think it's uncomfortable to type HE with Colemak because it requires stretching the index finger and shrinking the middle finger. I type E with my ring finger in this case.
This one is based on German keyboard, so you don't need to worry about lower quotation marks.
Its idea is 6 layers. But it may have trouble with your operating system. I suppose there could be 8 layers: 2 for Latin, 2 for Greek, 2 for Cyrillic, 2 for symbols.
Based on French, giving consideration to European languages.
No English translation for this site, but it doesn't matter, because this keyboard is generally pre-installed in common operating systems. You just need to find it in "French" section in keyboard settings.
It is lightweight and supports many languages, with many keyboard layouts. But it has problems, too.
It supports fewer languages than O Keyboard, but it is open-source.
It supports fewer languages than O Keyboard, but it is open-source.
Typing tutor. It is open-source.
A place to train typing.
Keyboard shortcuts. They make the life a little easier.
It has many functions: hierarchy, progress, different views of the list. It is open-source.
A different to-do-list. It is open-source.
It is open-source and supports hierarchy.
It is open-source and privacy-focused. Can't insert images without payment.
Java is required. It is open-source.
Successful fork of that beloved FreeMind. Java is required. It is open-source.
Great mind-mapping program. You can use a free version or a pay-for version.
It combines mind map, spreadsheet and other forms of data. It is open-source.
International Phonetic Alphabet
[
edit
|
edit source
]
The site of the maker. The full IPA chart can be downloaded here. There is also a link to an interactive IPA chart.
IPA and romanization transcriptions. Very detailed, but there is a limitation for each hour. Its "More Tools" is also noteworthy.
Transcription to IPA. It is open-source. It won't help if you don't know Python.
It only supports words, as is discussed at https://github.com/dmort27/epitran/issues/12. Somebody can develop a tool for sound change.
The best free online language courses. It is actually a collection of exercises instead of real courses. It is also under criticism, from quality to method.
Don't neglect their other products.
Mainly courses of Foreign Service Institute, Defense Language Institute, Peace-Corps. FSI is initially aimed at middle-aged officials, so maybe not everyone likes it.
A promising challenger of Duolingo. It gives you plenty of tips, and new lessons are always based on previous ones.
Some super cool courses. This is suggested by RomDasha.
A little site with useful basic courses of 5 languages with good design.
Material of native American languages.
Books are mostly incomplete and in lack of update, but some are nearly completed or completed, not bad.
It is discontinued, but deserves a mention. For beginners.
It is not for learning languages, but for how to write and read.
It is teaching about English, so something does not applies to some other languages.
This site links to a Department of Defense site I found in a link above, but I think there are many other resources not found at that site.
This site is exhaustive. I found a written guide that allows you to follow along with audio.
Dictionary of pronunciation.
Check your pronunciation through SR and TTS.
Submit the recording and wait for the response. Supported languages are not many.
With this one, you can say you are "studying" pronunciation.
Try not to hurt yourself when practicing.
Flashcards in high quality can be found. Some most popular languages have courses of 0-5k and 5k-8k words, or divided differently and still reach 8k. A few can be over 30k.
Though it is said to be memorizing words with "mems" (memes in many cases), the "mems" are actually not in good quality.
Its app is quite worse than the web version. On the app, you can't add other courses besides official ones, and the download for offline use always fails if the vocabulary is over 3k.
In the app, don't look at the candidates (including candidate letters) at first, to aboid getting hints from them.
It is not so good at efficient memorization as Memrise. It is for having quizzes. But you can find specific practice such as reflexive verbs, weak nouns.
It even encourages you to copy other people's card decks and create your own variants, in case a good deck has flaws and the creator doesn't respond to it.
You can import from a spreadsheet.
Offline flashcard platform. Content can be in diverse formats. There are also add-ons for it. It is open-source.
In language learning, it is supposed to reduce impression of errors as much as possible. But when you are guessing the answer in flashcards, you may be deepening the impression of wrong ones.
Unfortunately, not free on iOS.
There is a detailed article and a video about how to import from a spreadsheet. TableTool2 is down, but there is a Table to Excel now.
Learn with cloze. It is effective, but sometimes it is just repeating the same point in different questions.
Four languages to learn. There is a trial automatically started after you register, so don't expect all features will continue if you don't pay after 48 hours.
Among its products, the mobile version of Context seems to be the most helpful: learn and practise new words with example sentences.
Also their browser add-on. Very good.
It focuses on visual training, which has both advantages and disadvantages. Free users have to wait 10 hours for the next 5 min practice session.
Simply learn words and sentences.
It's pretty good for educating young polyglots.
They may think "word of the day" is too inefficient, so do I. It is constantly being improved, but not satisfying for now. The response of a contact is quick and friendly.
Practice sentence translation through subtitles. Don't expect word-to-word translations.
A site with a different design.
Great idea of making use of wallpaper. Only for Mac, and languages are few.
Also, a great idea to learn a word each time you open a tab. Only for three languages. Only for beginners.
Frequency lists. Make use of it with software that helps to memorise, such as Anki. And if you would like, share with others.
If you seriously want to learn a language, and there are no ready-made free flashcards reaching the native level, and you don't want to spend money, this may be the most effective way to memorise words.
Maybe somebody can create a program to do it. This would be a great favour to the human.
There is a trick of making use of it: open two same pages, translate one of them, so if ignoring polysemes, it would be a convenient way of seeing their meanings.
A program for taking quizzes. It is open-source.
Test your proficiency. There is only one set of test for each language. It feels very good to see the progress of yourself.
For testing your vocabulary size. There is only one version of test.
Numerous articles in many languages and they are usually proofed to read.
Don't forget to browse "Category" to find your interested content.
Also take a look at its sister projects on https://www.wikimedia.org/.
Make Wikipedia and some other sites offline. It is open-source.
There is no doubt that you and all other people in your village or community can't finish reading them all.
The largest collections of books in the public domain, mostly in English though.
RSS feeder. It is open-source.
If you don't know what RSS is, read this:
https://www.lifewire.com/what-is-an-rss-feed-4684568
Read and create flashcards to learn. The response of a contact is quick and friendly.
Bilingual stories. Voices are from volunteers, the quality is not very good.
As what its domain name says, parallel text. Classical works.
Articles in many languages, with online dictionaries. Bad news: its development is stopped.
List to find high-quality parallel text on some of those websites. Be careful about brainwashing.
Declaration: suggesting it is not for preaching.
The full Bible has been translated into at least 670 languages, more than double the number of languages of Wikipedia.
The site's counterpart in Islam is https://pakdata.com/products/quran-majeed/. Declaration: mentioning it is not for preaching.
Some bilingual or trilingual stories for kids.
This is a PHP project. The page design is very bad, but as a learned person, you should have sufficient patience to read the guide and follow it. It's a DIY, offline and free version of LingQ. It is in public domain.
LingQ is freemium, but it can't be recommended, for its unacceptable limitations on free users.
Practical, no need to switch dictionaries, translations in many languages are shown together.
It is really completed.
It is completed, with example sentences of high quality. You can even find uncommon words with meanings of common words.
Terminology dictionary of European Union. That is to say, what you search should be a term.
It is open-source and supports several dictionaries in the free version, and also Lingoes in the paid Android version. No one would want to pay after knowing a link below.
You can search the word by selecting it and listen to Forvo pronunciation. You can also add dictionary websites.
It is completed for several languages.
It supports so many languages, citing results from other sites. It is somehow messy and in many cases inaccurate, but if the dictionaries listed above have no result about a word, this one may help.
The best offline dictionary. Its update is stopped, but it is still very useful.
Unofficial Lingoes on Android.
Dictionaries and phrase books. Dictionaries doesn't have genders, phrase books has ads.
The best translator by now. It also supports optical character recognition on mobile.
It supports several languages that Google Translation doesn't support, but its quality is not so good as Google's.
Instant translate with double-click, and create phrasebooks.
A user script of Google Translate tooltip. It is open-source.
User scripts are similar to browser add-ons, but they can change some content of web-pages. You can see a lot of its users are Chinese, but it is still far from being well-known in China.
You need to install one of them to run the scripts: Tampermonkey (not open-source), Greasymonkey (bloated) or Violentmonkey (privacy nightmare).
Translate to multiple languages at one time. It is open-source.
Similar to Translatr, but it uses Microsoft.
Convenient add-ons for browsers.
It is open-source. Promising.
Conjugation and some declension.
Apps for practising genders in 4 languages. You can also estimate how long you can practice until your battery becomes empty.
Generate a random sequence. You can try to read them and train your listening with the help of TTS.
It supports several languages but works well on the few. It is open-source.
To practice listening. Not very good-looking. Voices are from volunteers, the quality is not very good. It also has conjugation exercises.
Books read by volunteers.
News with some free transcripts, and the speed is slow.
Listen to songs and fill in the blanks of lyrics.
Listen and identify the language. It has been shut down, but it has links to two other sites in the same type. Verbling has this game, too.
A software to read texts. If you don't know how to get the voices, you can see Language/Multiple-languages/Culture/How-to-use-SR-and-TTS-on-Windows.
It can be called the best platform for Android.
Example sentences in many languages. It is open-source.
If you want to translate, translate sentences with audio first, because the translations may appear on sites which provide translations of audio.
Search for example sentences of a word, with the Lingoes dictionary inserted. Many results are from Tatoeba.
Search for parallel texts in subtitles.
A tool to draw parse trees and have a better understanding of sentence structures. It is open-source.
A different one to draw parse trees. It is open-source.
Helper of memorization. Useful for building the impressions of sentence structures.
Cloze-like memorization.
It provides apps for both phrase and vocabulary, but I have categorized it in this one because it provides IPA in the apps of phrases.
It supports many languages, and it is detailed.
Actually a few more than 50 languages. You can also have a test there.
World Clock, Calendar & Weather
[
edit
|
edit source
]
It has not only the world clock for every city but also many other features, such as calendars with festivals of most countries.
The most popular language learning community by now. It also pushes helpful articles written by teachers.
It is surely a miscellany, and it is a good miscellany.
Go to r/languagelearning or r/linguistics to enjoy.
There are some rare features of it, such as Wiki lessons, Events. It adopts ISO 639-3, almost every language is included here.
Ask and answer with people around the world. Unfortunately, don't expect them to be effective in dealing with spamming and abusing. But I'm not encouraging you to do so.
Search before you ask.
Do not feed the trolls.
Do not answer blanked homework questions, because the questioner is too lazy to deserve an answer.
Do not answer the meaning of a single word. The questioners should consult a dictionary on their own. Exceptions are newbies, because they may be just following the tutorial and have a try, not lazy.
Do not ask questions in English channels, because the questions are too many, the answer rate is extremely low. Try asking at Polyglot Club.
Ask in parallel text. Then the respondent won't need to ask you about the real meaning if the sentence is not understood.
The most popular site for Q&A.
Its advantage, also its disadvantage, is dividing itself into a lot of small sections. As learning language usually does not require inspirations from other fields, this one may be better than Quora.
An app for talking with people who are as nervous to talk with strangers like you.
Free users can be contacted by those who have paid. Since they have paid, they are more likely to be serious learners.
Things about language learning. It is active.
There are periodically good contents being presented.
Languages are fewer than Transparent's, and so do the update frequency. But its quality is still high.
See lyrics and translations.
One of the most popular subtitle sites. Subtitles in European languages are easier to find.
One of the most popular subtitle sites. Subtitles in English, Arabic, Persian, Indonesian are easier to find.
For downloading subtitles. You can add websites on your own. It is open-source.
It can help to merge two subtitles. Its may crash at the second time. It is open-source.
If Dualsub can't run since the second time, you can try this player, which can display two subtitles. It is open-source.
What a good name of this program.
Turn subtitles into flashcards. It is open-source.
Radios around the world.
Podcasts around the world.
The most complete list of worldwide online TV channels.
Many links are dead, but the live stream is still available somewhere else in many of these sites.
This site is not serious on national flags at all.
It reveals how media around the world report about the world.
Links to news websites.
Some TV have shows for free, some of which even with subtitles.
An honest media won't always say what you like, or what you dislike.
Instant news about hot spots from social media.
No one can be richer in content than this. Heavy censorship, demonetization, weird copyright terms.
There are many channels teaching languages and introducing cultures, which people may forget.
Watch YouTube videos without being watched by YouTube. It is open-source.
Downloading YouTube videos violates YouTube's terms of service. What a great move of grabbing your videos and claiming them as their properties.
Download videos with Python commands. It is open-source.
Notable sibling program of youtube-dl. It also has a web version. It is open-source, too.
Download videos on browsers, easy to use.
Decentralized video site. It is new and respects privacy. It is open-source.
DTube is a similar one, but it can't be self-hosted.
There are players speaking different languages. Its "IRL" section is people in real life. You can interact with them in their languages.
It provides information about basic knowledge of many languages. Many "Alphabet and Pronunciation" lessons on this site are from there.
The site of of ISO 639-3, code for every language and is still being updated. You can find the whole table
Information of languages of the world. Not only languages, but also many varieties.
Information of scripts.
Basic information of languages of the world. It may be not free in some regions.
It resolves the exotic sense. If you are careful enough, you can find trivia about a place.
From the maps you can only see the appearance, not inside the societies. Actually, people in somewhere looks rich maybe not so happy as people in somewhere looks poor.
Another map site. It is open-source.
Linguistic maps.
Downloadable maps. It even includes cities. I don't expect them to be up-to-date.
Guess where you are in a random Google Maps street view.
Introduction of the city and many details of countries. It is open-source.
The most important page for travelers is https://en.wikivoyage.org/wiki/Stay_safe.
Introductions to cultures.
Its information is old. There are details of peoples and countries.
It is mainly about some details about manners.
It is mainly about some details about manners.
Guide of traveling cities.
It has introductions of countries and cities with the citations of Foreign travel advice of the Foreign and Commonwealth Office.
Detailed information about health.
Cultural heritages. There is also an interactive map.
Intangible cultural heritages.
A formal publication of basic information about countries.
Links to other sites about cultures.
Texts are brief and abundant, with references.
Texts are detailed for each item.
Looks old-fashioned, but it is not bad if you get used to it.
An app about major events of history.
It shows you some old news with detailed maps.
Maps of history.
It looks cool.
A popular history book by an amateur historian called Herbert George Wells.
If he were a professional historian, he would not have written it, together with many other nice books.
List of religions and spiritual traditions.
Not believing a religion itself is also religious.
Facts about religions.
Videos about world geography.
Short articles.
Introduction of countries and other things with links.
Flags, capitals, currencies, some landmarks, in multiple languages. Dependencies included are not many.
An app for practising world map in several languages. Dependencies are not all included. The form of address in Chinese version is a mixture of PRC's and ROC's, which is not good. For Chinese names of countries, go to Language/Mandarin-chinese/Vocabulary/Countries-and-Nationalities.
All about traditional music.
Recognize music with recording or your humming. It has some advantages over Shazam.
Recognize music with recording. It has some advantages over Soundhound.
All kinds of artwork around the world.
Dances by origin. You can search for them on video sites.
Recipes.
List of cuisines.
List of folk costume.
Some faire tales.
Some fairy tale books.
Not complete, but still good.
It includes more countries than the one above. I wonder if it is so difficult to gather information about festivals.
Find the meanings of a given name.
Don't expect you can understand every Chinese name.
You can see the sky in different locations and times. There are starlores in different cultures. Some even have constellation art.
The prices of the same products in different regions.
The prices of the same product in different regions.
This is about retail prices.
All kinds of statistical data.
Trivia quizzes of the world. It is available in multiple languages.
Take a look if you are interested. It's so completed.
It presents a lot of fonts in one art style. It is open-source.
No one covers more of the Unicode map than GNU Unifont. It is open-source, no need to say because the name has "GNU".
You can search for fonts by Unicode block or script here.
It recognizes your speech with the help of Google.
Optical Character Recognition
[
edit
|
edit source
]
It recognizes characters on the screen with Tesseract. Training is required.
It identifies languages.
Unlike this page, those are for some specific languages, and I am not responsible for their qualities.
This one has various references.
This one has more links for each one with fewer languages.
This one has more languages with fewer links for each one.
This one focuses on ancient languages.
Free media resources.
Academic software. You may wonder why academicians are so dumb at design. That is because they don't have to do so.
Archive of the Internet since 1996. Really cool!
Those who are hindered from accessing the world Internet, send an e-mail to it.
Endangered Language Protection
[
edit
|
edit source
]
If you are capable and responsible, please do your part to protect endangered languages.
Volunteering for Language Learning
[
edit
|
edit source
]