Language/Moroccan-arabic/Grammar/Alphabet-and-Pronunciation-in-Moroccan-Arabic
Jump to navigation
Jump to search
---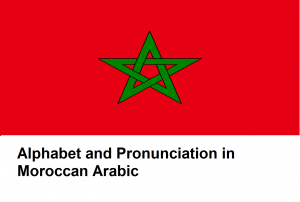 Hello everybody,
In today's lesson you will learn the ALPHABET AND PRONUNCIATION in Moroccan Arabic.
Feel free to edit this page!
Happy learning! :)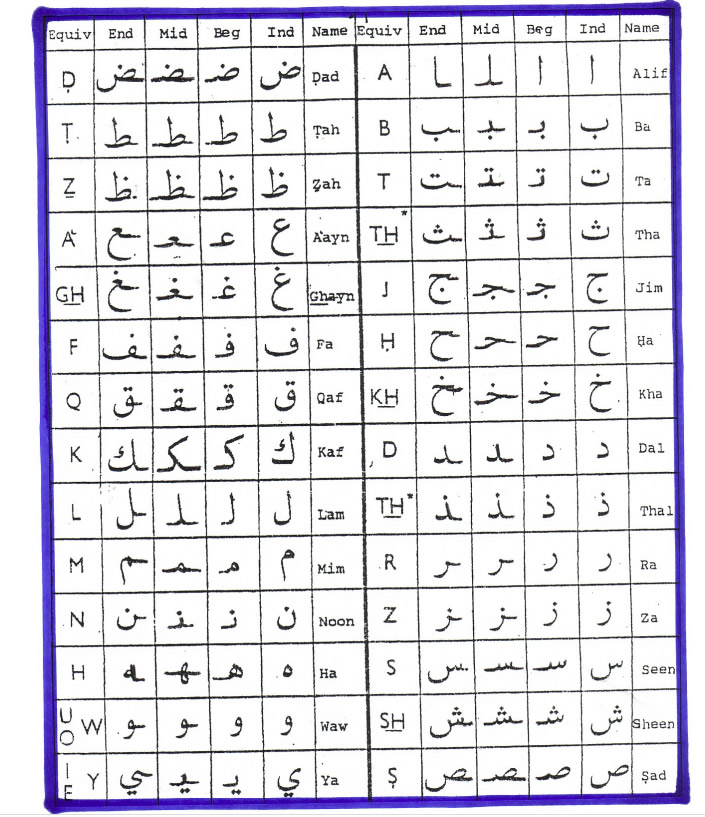 Take a moment to explore these relevant pages as you conclude this lesson: Moroccan-arabic Grammar, How to use "can" in Moroccan Arabic, Affirmative Imperative & The verb "To Drink".
PRONUNCIATION

IN ENGLISH

LETTER

IN MOROCCAN ARABIC

LETTER

IN MOROCCAN ARABIC

LETTER

IN MOROCCAN ARABIC

LETTER

IN MOROCCAN ARABIC

BRAZILIAN PORTUGUESE
alone
final
medial
initial
sozinha
final
meio
início
ah
ا
سا
---
ا 
a
b
ب
سب
كبك
با 
b
t
ت
ت
ستس
تا 
t
t
ث
سث
سثس
ثس
t
zh
ج
سج
سجس
جس
j
h
ح
سح
سحس
حس
h
h (strong)
خ
سخ
سخس
خس
h (forte)
d
د
سد
سدس
دس
d
d
ذ
سذ
سذس
ذس
d
r
ر
سر
سرس
رس
r
z
ز
سز
سزس
زس
z
s
س
كس
كسن
سس
s
sh
ش
سش
سشس
شس
ch
S (strong)
ص  
ص 
سصس
صس
S (forte)
D (forte)
ض  
سض 
سضس
ضس
D (forte)
t
ط   
سط  
سطس 
طس
t
z (strong)
ظ   
سظ  
سظس 
ظس
z (forte)
ah Ah
ع   
 سع  
سعس 
عس
aá
H (strong)
غ   
سغ   
سغس 
غس
H (forte)
f
ف   
سف  
سفس 
فس
f
Q (throat)
ق   
سق  
سقس 
قس
Q (garganta)
v
ڤ   
سڤ  
سڤس  
ڤس
v
k
ك   
سك  
سكس  
كس
k
g
گ  
سگ 
سگس
گ  
g
l
ل   
سل  
سلس  
لس
l
la
لا   
سلا  
---    
---  
la
m
م   
سم  
سمس  
مس
m
n
ن   
سن  
سنس  
نس
n
h
ه   
سه  
  سهس
هس
h
u
و   
و 
---  
---  
u
https://fsi-languages.yojik.eu/languages/PeaceCorps/Arabic-Moroccan/MO_Arabic_Language_Lessons.pdf
Contributors
---
Create a new Lesson