Modern-greek-1453 Vocabulary: Seasons
From Polyglot Club WIKI
---
Seasons in Greek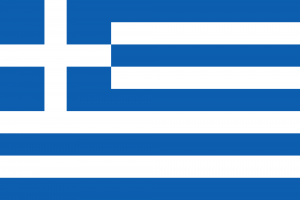 Γειά! Greek Learners! 😃

➡ In today's lesson you will learn the 4 seasons in Greek.

Happy learning!
η εποχή / οι εποχές - season(s)
[
edit
|
edit source
]
Ελληνικά (Greek)
English
Η περιστροφή της Γης γύρω από τον Ήλιο πραγματοποιείται σε 365 ημέρες. Η κλίση του άξονα της  Γης σε συνδυασμό με την  περιστροφή της  γύρω από τον ήλιο,  δημιουργεί την αλλαγή των εποχών.

Αυτές οι εποχές-αλλαγές  είναι τέσσερεις : Άνοιξη, Καλοκαίρι, Φθινόπωρο και Χειμώνας, με διάρκεια  περίπου τρεις μήνες η καθεμία. Αυτές οι τέσσερεις * περίοδοι του έτους διατηρούν  σχεδόν σταθερές κλιματολογικές συνθήκες. Οι Ισημερίες της Άνοιξης και του Φθινόπωρου καθώς και τα θερινά και χειμερινά ηλιοστάσια σηματοδοτούν  την έναρξη της κάθε εποχής.

The rotation of the Earth around the Sun takes place in 365 days. The inclination of the Earth's axis in combination with its rotation around the sun, creates the change of seasons.

These seasons-changes are four: Spring, Summer, Autumn and Winter, lasting about three months each. These four * seasons of the year maintain almost constant climatic conditions. The Equinoxes of Spring and Autumn as well as the summer and winter solstices mark the beginning of each season.

Άνοιξη:

Μάρτιος, Απρίλιος, Μάιος

Spring :

March, April, May

Καλοκαίρι:

Ιούνιος, Ιούλιος, Αύγουστος

Summer:

June July August

Φθινόπωρο:

Σεπτέμβριος, Οκτώβριος, Νοέμβριος

Autumn :

September, October, November

Χειμώνας:

Δεκέμβριος, Ιανουάριος, Φεβρουάριος

Winter :

December, January, February
Learn Greek Vocabulary - Seasons
[
edit
|
edit source
]
The Seasons in Greek and The Greek Names of the Months
[
edit
|
edit source
]
Ευγενική χορηγία που στοχεύει να βοηθήσει μαθητές ή μη, απανταχού της Γης, που επιδίδονται στην εκμάθηση της ελληνικής γλώσσας!
Contribution bénévole visant à aider les personnes, partout dans le monde, qui sont engagées dans l'apprentissage de la langue grecque !
Voluntary contribution aimed at helping people, all over the world, who are committed to learning the Greek language! 
Contributors
---
Create a new Lesson