Language/Malayalam/Grammar/0-to-A1-Course
Jump to navigation
Jump to search
---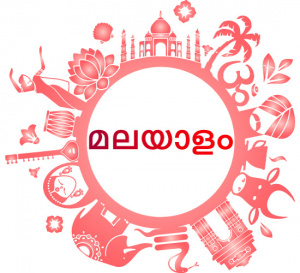 Complete 0 to A1 Malayalam Course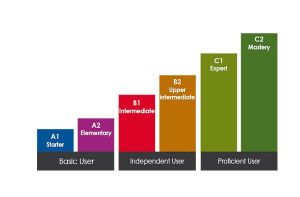 Hi Malayalam learners! 😊
Welcome to the Complete 0 to A1 Malayalam Course. This course is designed for complete beginners who have no knowledge of the Malayalam language or script. By the end of this course, you will be able to speak, read, and write in Malayalam up to the A1 level according to the CEFR (Common European Framework of Reference for Languages).
In less than 500 words, here is a summary of all the topics and skills covered in this course:
- Introduction to Malayalam Script In this section, you will learn and practice writing and identifying the 14 basic letters of the Malayalam alphabet, as well as the conjunct consonants and vowel markers. You will also explore the structure of syllables in Malayalam and practice dividing words into syllables.
- Everyday Phrases This section teaches you how to greet people, introduce yourself and others, ask for directions, order food and drinks, and tell time.
- Basic Sentence Structure Here, you will learn the subject pronouns in Malayalam and use them in basic sentences, understand the basic word order in Malayalam sentences, learn the basic rules for forming and using nouns and adjectives in Malayalam sentences, and practice using present tense verbs.
- Family and Relationships This section focuses on vocabulary related to family members, describing people's physical appearance and personality, dating, and work and professions.
- Kerala Culture and Traditions In this section, you will discover Kerala's geography, climate, and natural resources, explore the unique and colorful festivals of Kerala, discover the rich tradition of art forms and performances unique to Kerala, and explore the diverse and delicious cuisine of Kerala.
- Future and Past Tenses Here, you will learn and practice using future tense verbs, explore the different past tenses in Malayalam, practice constructing compound sentences in Malayalam using conjunctions and other connectors, and understand and practice using noun cases in Malayalam sentences.
- Travel and Accommodation This section teaches you vocabulary and phrases needed for booking a hotel in Malayalam, different means of transport, popular tourist attractions in Kerala, and emergencies.
- Malayalam Cinema and Literature In this section, you will explore the period of the Golden Era of Malayalam cinema and its evolution, learn about some of the famous writers in Malayalam and their prominent works, and understand and explore the unique features of Malayalam music and its evolution.
- Advanced Sentence Structures Here, you will understand and practice using the passive voice in Malayalam sentences, learn and practice constructing conditional sentences in Malayalam, learn and practice changing direct speech to indirect speech and vice versa in Malayalam, and explore the forms and uses of participles and infinitives in Malayalam.
- Technology and Social Media This section focuses on vocabulary related to using social media in Malayalam and practice using them in sentences, common emoticons and expressions used in social media and text messaging, vocabulary related to technology and gadgets in Malayalam, and vocabulary related to e-commerce and banking in Malayalam.
---
➡ If you have any questions, please ask them in the comments section below. 😎
Contributors
---
Create a new Lesson