Language/Lushootseed/Vocabulary/How-to-Say-Hello-and-Greetings
Jump to navigation
Jump to search
---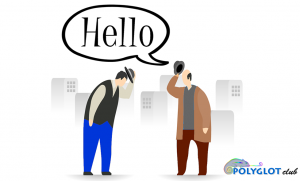 🤗 Lushootseed Greetings for Everyday Life
Hi Lushootseed learners! 😃
Do you want to learn how to say "Hello" in Lushootseed?
Greetings are an important part of any language because they allow you to connect and communicate with others.
If you're planning a trip to the country or are trying to learn Lushootseed, keep reading to discover some of the most important greetings.
Let's get started! 🤗
| English | Lushootseed |
| --- | --- |
| general greeting spoken to a man | ʔi, siʔab |
| general greeting spoken to a woman | ʔi, kwuy |
| general greeting spoken to a friend | ʔi, syaʔyaʔ |
| general greeting spoken to a group of friends | ʔu gwəlapu, haʔt syaʔyaʔ |
| greeting used when shaking hands | Kwədačiʔ |
| greeting used when shaking hands | Kwədačic |
| morning greeting | Haʔɬ datatu |
| nighttime greeting | Haʔɬ sɬax̆il |
| how are you? | ʔəsxid čəxᵂ |
| reply to ʔəsxid čəxᵂ | ʔəsƛ'ubil cěd |
Contributors
---
Create a new Lesson