Language/Kazakh/Grammar/0-to-A1-Course
Jump to navigation
Jump to search
---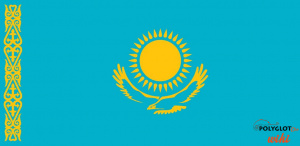 Complete 0 to
A1
Kazakh Course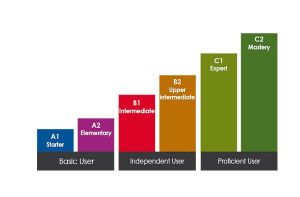 Hi Kazakh learners! 😊

In this Complete 0 to A1 Kazakh Course, you will learn everything you need to know to start speaking Kazakh with confidence. By the end of the course, you will be able to communicate in a variety of everyday situations, understand basic conversations and express yourself with simple, yet accurate language.
Here's a summary of what you'll learn in this course:
• Pronunciation: You'll start by learning the basics of Kazakh pronunciation, including consonants, vowels, stress and intonation.
• Greetings and basic expressions: You'll learn how to introduce yourself, greet people, ask questions, and count from 0 to 100.
• Kazakh cases: You'll learn how to use different Kazakh cases to express different relationships and situations.
• Food and drink: You'll learn common food-related vocabulary, restaurant phrases, and cooking verbs.
• Verbs: You'll learn how to use the present, past, and future tenses, as well as the imperative mood.
• Traditions and customs: You'll learn about the cultural and traditional practices of Kazakhstan, including weddings, festivals, music, dance, and culinary art.
• Family and relationships: You'll learn words for family members, romantic relationships, and socializing.
• Adjectives: You'll learn how to use attributive and predicative adjectives, as well as comparative and superlative degrees and possessive adjectives.
• Travel and directions: You'll learn vocabulary related to transportation, asking for and giving directions, and accommodation and lodging.
• Pronouns: You'll learn personal and demonstrative pronouns.
• Shopping and consumerism: You'll learn the words for common shopping items, sizes and measurements, and money and payments.
• Art and literature: You'll discover the famous writers and poets of Kazakhstan, folk tales and legends, and visual arts and crafts.
• Adverbs: You'll learn general, temporal, and modal adverbs.
• Health and medical emergencies: You'll learn how to describe common medical conditions and symptoms, and ask for help in a medical emergency.
• Sports and recreation: You'll explore the popular sports and activities in Kazakhstan, traditional games and pastimes, and entertainment and nightlife.
• Prepositions and postpositions: You'll learn the most common prepositions and postpositions, as well as compound prepositions and postpositions.
• Nature and environment: You'll learn the names of common plants, animals, and natural surroundings, weather expressions, and ecology and conservation terms.
By the end of this course, you'll have a solid foundation to continue learning Kazakh and reach higher levels of fluency.
---
➡ If you have any questions, please ask them in the comments section below. 😎
Contributors
---
Create a new Lesson