Japanese Vocabulary: «How to Write a Good CV»
From Polyglot Club WIKI
---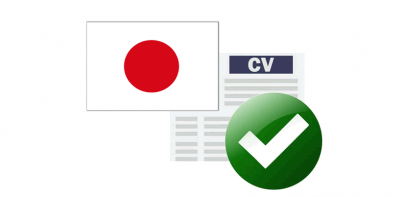 HOW TO WRITE A GOOD CV IN JAPANESE

Japanese CV is called 履歴書(りれきしょ) RIREKISHO. It is litteraly a "historic of your past experiences".
There are a lot of differences between this and European conventional CV.
The first thing to know is that japanese CV is not "free". I mean, it is very strict to write it. You have to use a printed form.
Some companies like McDonald's provide it, or you can buy a bundle in any 100-yen shop.
This form must contains everything about yourself, and all is layered, written in frames!
On the top, the date of the day is requested.
First frame is personal informations : Name with both scriptures.
As you know, japanese use chinese caracters called kanji and every of them have many sounds, so you can use hiragana (simple syllabic form) to indicate how to pronounce the its. In this case hiragana are called furigana.
Date of birth + age, email address, phone number, personal address.
Second frame relates your scholar and working historic.
From junior school to know, you have to say when you entered and when you left.
So, most of establishments appear twice.
Japanese start from the oldest to the latest.
The next frame permits to indicate you non-professional skill. You can tell everything you think is good to convince the employer. For example if you have a driver's license or a website or a language level test (even if employers don't really valuate this)or anything else you can write it.
At last, there is one more frame.
This if for the motivation speech (but the space is too tiny that you can't write your life in), so just write generalities.
It is also important to indicates how long it takes from your home to your company, by any transportation (foot, car, bike, train...) and the expectation place.
Which position you are looking for, how much money a year you wish and when you want to start.
You will also do the mention of your family status how many dependants you you've got.
In general, it is not necessary to write a covering letter, it is not on the culture you can do something called SHOKUMUKEIREKISHO after all. It comes in addition and looks like our (french) CV, but it is not mandatory.
Japanese CV might be intrusive for strangers.