Iranian-persian Culture: Iranian calendar
From Polyglot Club WIKI
---
Persian Culture ➡ The Solar Iranian calendar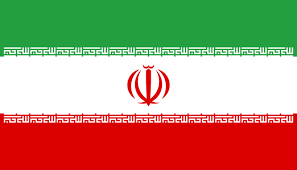 Hello everybody,
I am MJ Mahdizadeh. Today I am going to share Iranian calendar with you.

Iranian system of history some systems. For example, in north of Iran we have Deylami year, which begins in summer. This year is 1597 in Deylami calendar.
The other system is royal system. It considers the beginning of Achaemenid empire as the first step of Iranian civilization. Now it is 2577 in royal calendar.
But the most useful calendar is Hejri Shamsi, which refers to prophet Mohammad (pbuh) migration to Medina by Solar (Shamsi) system. Now it is 1397 in Hijri Shamsi calendar.

Solar Iranian calendar begins with 21 March as the first day of year, the first day of spring. the first 6 months have 31 days, the upcoming 5 have 30 and the last one has 29 days, but every four year, it will be 30 days because of Astronomical reasons.
The names of the months are these:
فروردین (Farvardin)
اردیبهشت (Ordibehesht, which I was born in :) )
خرداد (khordaad)
تیر (Tir)
مرداد (Mordaad)
شهریور (Shahrivar)
مهر (Mehr)
آبان (Aabaan)
آذر (Aazar)
دی (Dey)
بهمن (Bahman)
اسفند (Esfand)

The first day of the year is mostly 21 March, except in leap years, which will be 22 March.

I hope you enjoy this lesson.
Good luck.
Contributors
---
Create a new Lesson