Hindi Vocabulary: Resources
From Polyglot Club WIKI
---
Hindi Resource List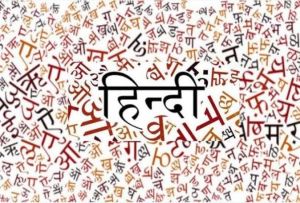 Hello Hindi Learners!
➡ Do you want to learn Hindi but don't know where to start?

Then I've got the perfect resource list for you and you can find its link below!
Let me know if you have any suggestions to improve it.
Here is what the resource list contains:
"Handmade" resources on certain grammar concepts for easy understanding.
Resources on learning the script.
Websites to practice reading the script.
Documents to enhance your vocabulary.
Notes on Colloquial.
Music playlists
List of podcasts/audiobooks And a compiled + organized list of websites you can use to get hold of grammar!
Happy learning!
Join the South Asian Languages server for learning more about the Pahari Languages: https://discord.gg/H2Cj6gP6RW
Free websites for learning hindi
[
edit
|
edit source
]
One of the best websites for learning Hindi on the internet for free. They have a good compilation of audiobooks, videos and grammar points. Great website!
Again, great site. One can get a good idea of colloquial phrases through learning and revising vocabulary in the form of amazing quizzes.
This website is mainly for getting hold and brushing up grammar concepts. A deep clear learning of this site will give you a good idea of the Hindi language.
The website claims to teach Hindi through English in 30 days. Of course, that is not quite possible. However, this is a great website to get familiar with the language.
Our wiki Hindi lessons and resources
Frankly speaking, this site does not have a lot of free lessons. But, they do provide good quality of resources for the number of lessons they have.
This is an alright site for reading kid poems, stories and even vocabulary. This is an almost perfect website for beginner Hindi.
Great/Wonderful website for grammar and learning survival Hindi. 100% recommended. 
You know how this goes, this website teaches you 1,000 most common words in Hindi.
Youtube Channels to learn Hindi
[
edit
|
edit source
]
Hindipod.com is a website on the internet that teaches Hindi. However, it is not free. They do have a youtube channel where they post great videos on learning Hindi. Highly recommended.
They do post videos frequently. Great youtube channel. You will always find something new to have a look at!
Great youtube channel. They do post videos quite frequently on their Youtube channel. It is great for going through pronunciations and brushing up vocabulary. 
---
Great youtube playlist for getting hold of grammar concepts. Highly recommended.
---
Learn Hindi through English - Simple Words
Originally intended to attach a playlist from this channel but could not find the link. :P
Chat groups, channels, servers for learning Hindi
[
edit
|
edit source
]
SOUTH ASIAN LANGUAGES FOR TAKING PART IN REGULAR CLASSES.
All these websites for news are alright for Hindi reading/listening practice, but my earnest request to you is NOT to believe or take any of these news articles seriously because all these websites are quite political. 
Podcasts, audio/video books
[
edit
|
edit source
]
Contributors
---
Create a new Lesson