Language/Hindi/Grammar/0-to-A1-Course
Jump to navigation
Jump to search
---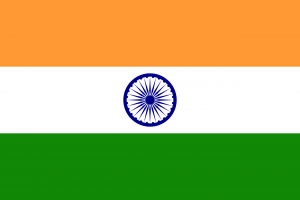 Complete 0 to A1 Hindi Course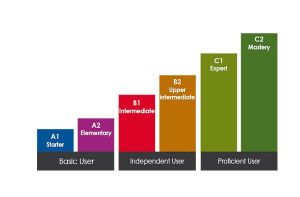 Hi Hindi learners! 😊

Welcome to our Complete 0 to A1 Hindi Course! This course is designed for complete beginners, and it will take you on a journey to achieve the A1 level in Hindi. Let's have a quick look at the topics we'll be covering in this course:
1. Greetings and Introductions
Basic Greetings: Learn common Hindi greetings like Namaste, Good Morning, Good Evening, and Good Night, and how to use them in daily conversations.
Introducing Yourself: Learn how to introduce yourself, ask for someone's name, and share your name in Hindi.
2. Pronouns and Verbs
Personal Pronouns: Learn Hindi personal pronouns like I, you, he, she, it, we, and they, and their appropriate usage in sentences.
Basic Verbs: Learn common Hindi verbs like to be, to have, to go, to come, and to do, and how to conjugate them in the present tense.
3. Numbers and Time
Numbers 1-20: Learn how to count from 1 to 20 in Hindi and understand their usage in daily life.
Telling Time: Learn how to ask and tell time in Hindi, including hours, minutes, and phrases like morning, afternoon, evening, and night.
4. Questions and Negations
Question Words: Learn Hindi question words like who, what, where, when, why, and how, and how to form questions using them.
Negation: Learn how to form negative sentences in Hindi using words like not, never, and none.
5. Family and Relationships
Family Members: Learn Hindi words for family members like mother, father, brother, sister, son, daughter, and more.
Relationships: Learn Hindi words for relationships like friend, neighbor, colleague, and romantic relationships.
6. Indian Names and Titles
Common Indian Names: Learn common Indian names and their meanings, as well as how they may vary by region and religion.
Addressing People: Learn how to address people in Hindi using respectful titles and honorifics like Sir, Madam, and more.
7. Food and Dining
Common Foods: Learn Hindi words for common Indian foods, ingredients, and dishes.
Ordering at a Restaurant: Learn how to order food, ask for recommendations, and handle dietary restrictions in Hindi.
8. Adjectives and Adverbs
Descriptive Adjectives: Learn Hindi adjectives to describe things like color, size, shape, and more.
Adverbs of Manner: Learn Hindi adverbs to describe how actions are performed, including words like quickly, slowly, carefully, and more.
9. Travel and Transportation
Modes of Transportation: Learn Hindi words for different modes of transportation like car, bus, train, and more.
Asking for Directions: Learn how to ask for directions, understand cardinal directions, and recognize common landmarks in Hindi.
10. Indian Festivals and Holidays
Major Festivals: Learn about major Indian festivals like Diwali, Holi, and Eid, and their significance in Indian culture.
Public Holidays: Learn about public holidays in India, their significance, and how they are celebrated.
---
➡ If you have any questions, please ask them in the comments section below. 😎
Contributors
---
Create a new Lesson