Language/Haryanvi/Vocabulary/How-to-Say-Hello-and-Greetings
Jump to navigation
Jump to search
---
🤗 Haryanvi Greetings for Everyday Life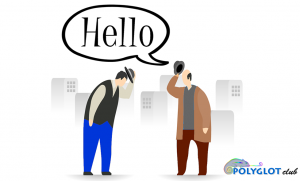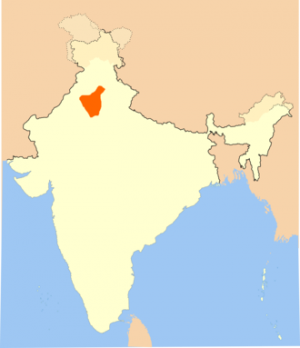 Hi Haryanvi learners! 😃
Haryanvi is a language spoken in India and considered to be the northernmost variety of Hindi. Haryanvi is written with the Devanagari alphabet, and is used in films, TV, music and education.
Greetings are an important part of any language because they allow you to connect and communicate with others.
If you're planning a trip in India or are trying to learn Haryanvi, keep reading to discover some of the most important greetings.

Let's get started! 🤗
| English | Haryanvi (Transliteration) | Haryanvi (Devanagari script) |
| --- | --- | --- |
| general greeting | Namaste | नमस्ते |
| how are you? | Aur ke halchal hai? | PLEASE COMPLETE |
| reply to Aur ke halchal hai | Me teek thak | PLEASE COMPLETE |
| How are you? | Ke dhang se? | के ढंग स ? |
| How are you? | Ke haal - chaal? | के हाल-चाल ? |
| How are you? | aur tai aale suna de? | और र्ताइ आले सूणा दे |
| How are you? | Ke gyan se? | के ग्यान स ? |
| How are you? | Aur suna manas? | और सूणा माणस ? |
| how are you? | Ke haal se? | PLEASE COMPLETE |
| how are you? in the Jatu dialect | Ki gyan sai? | PLEASE COMPLETE |
| how are you? in the Jatu dialect | Tu kaisa sai? | PLEASE COMPLETE |
| Where are you going? | Tonn kitt jave se? | PLEASE COMPLETE |
| What is your name? | Kae naam se tera? | PLEASE COMPLETE |
| What's going on? | K chal rahya se? | PLEASE COMPLETE |
| I don't know. | Manne koni beraa. | PLEASE COMPLETE |
HARYANA DAY GREETINGS IN HARYANVI LANGUAGE
[
edit
|
edit source
]
Contributors
---
Create a new Lesson