Language/German/Vocabulary/Time
Jump to navigation
Jump to search
---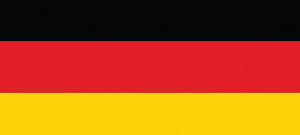 Hello everybody,
In today's lesson you will learn some useful vocabulary about ¨TIMES¨ in German
Feel free to edit this page by adding new words and expressions !
Happy learning ! :)
With the completion of this lesson, consider investigating these related pages: Drinks, Days of the Week, Food and Meals & Education.
Some words for Times in German

[

edit

|

edit source

]
Nos
ENGLISH
PRONUNCIATION

ENGLISH

GERMAN
PRONUNCIATION

BRAZILIAN

PORTUGUESE

BRAZILIAN

PORTUGUESE

01
today 
Hoh ih teh
Heute
Hói te
hoje
02
yesterday 
geh she tehrn
Gestern
guech térn
ontem
03
tomorrow 
mohr gehn
Morgen
mór guen
amanhã
04
this

week 

ihn dee suhr

voh Heh

in dieser

Woche

in dii zâr

vó He

essa

semana

05
last

week 

leh tihs teh

voh Heh

letzte

Woche

léts te

vó He

esse

mês

06
next

week 

neh kihs teh

voh Heh

nächste

Woche

néks te

vó He

próxima

semana

07
The minute /

The minutes

dee mih nou teh /

dee mih nou tehn

Die Minute /

Die Minuten

dii mi nú te /

dii mi nú te

O minuto /

Os minutos

08
The hour /

The hours

dee oor /

dee oo rehn

Die Uhr /

Die Uhren

dii uur /

dii uu ren

A hora /

As horas

09
The day /

The days

dehr tahk /

dee tah geh

Der Tag /

Die Tage

der ták /

dii ta gue

O dia /

Os dias

10
The week /

The weeks

dee voh Heh /

dee voh Hehn

Die Woche /

Die Wochen

dii vó He /

dii vó Hen

A semana /

As semanas

11
The month /

The months

dehr moh naht /

dee moh nah teh

Der Monat /

Die Monate

der mo nát /

dii mo ná te

O mês /

Os meses

12
The year /

The years

dahs yahr /

dee yah reh

Das Jahr /

Die Jahre

das iaar /

dii iaa re

O ano /

Os anos

13
now 
yeh tihst
jetzt
iétst
agora
14
later 
shih peh tuhr
später
chpé târ
depois
15
before 
fohr
vor
fór
antes
16
morning 
mohr gehn
Morgen
mor guen
manhã
17
afternoon 
nahKH miht tahk
Nachmittag
naH mit ták
tarde
18
evening 
ah behnt
Abend
á bent
tarde
19
night 
nahHt
Nacht
naHt
noite
20
one o'clock  
ah ihn oor
Ein Uhr
áin uur
uma

hora

21
two o'clock  
tsih vah ih oo rehn
zwei Uhren
tsvái uu ren
duas

horas

22
midnight 
mih tuhr nahHt
Mitternacht
mi târ naHt
meio da noite
Contributors
---
Create a new Lesson