English Vocabulary: List of words with a silent 'H'
From Polyglot Club WIKI
---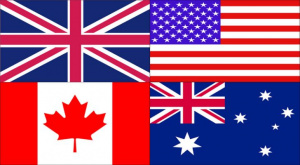 In these words the letter h is always silent.

The list below does not include words where the pronunciation of h usually depends on the dialect of English being spoken, such as the words "hospital" or "horrible".

Only several examples of words with the letter cluster ght such as "right" and "bought" are given in this list. h in the letter cluster ght is almost always unpronounced.
aghast
anchor
archaeology / archeology
architect
architecture
archive
bought
chaos
character
charisma
chemical
chemist
chemistry
cholera
cholesterol
chord
chorus
chromosome
Christ
Christian
Christianity
Christmas
echo
exhibition
exhaust
exhaustion
heir
heirloom
honest
honour / honor 
hour
Ghana
ghastly
gherkin
ghetto
ghost
ghoul
psychic
psychologist
psychology
right
rhinoceros
rhubarb
rhyme
rhythm
school
sigh
stomach
technology
Thai
Thailand
vehicle
whack
whale
wharf
what
whatever
wheat
wheel
when
whenever
where
while
whim
whine
whisky/whiskey
whisper
whistle
whit
whittle
whizz / whiz
white
why
Contributors
---
Create a new Lesson