Danish Vocabulary: How to Say Hello and Greetings
From Polyglot Club WIKI
---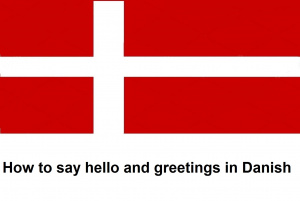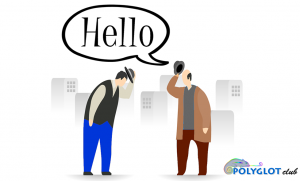 Hello Everyone, 😊

➡ Do you want to learn how to say "Hello" in Danish?
Greetings are an important part of any language because they allow you to connect and communicate with others.
If you're planning a trip to the country or are trying to learn Danish, keep reading to discover some of the most important greetings.
Please feel free to edit this page if you think it can be improved!

Let's get started! 🤗
| English | Danish | Transliteration in English |
| --- | --- | --- |
| general greeting | Goddag | goh duh |
| general greeting | Hej | hi |
| informal greeting | Hejsa | hi sah |
| informal greeting | Davs | dows |
| morning greeting | Godmorgen | goh mohr uhn |
| informal morning greeting | Morgen | mohr uhn |
| greeting used before noon | Godformiddag | goh foh mee duh |
| midday greeting | Godmiddag | goh mee day |
| afternoon greeting | Godeftermiddag | goh ehf tehr mee duh |
| evening greeting | Godaften | goh ahf duhn |
| how are you? | Hvordan går det? | vohr dehn goh deh |
| reply to Hvordan går det | Det går godt | deht goh goht |
| how are you? | Hvordan har du det? | vohr dehn hah dou deh |
| reply to Hvordan har du det | Jeg har det fint | ee ay hah deh feent |
| welcome greeting | Velkommen | vehl kohm uhn |
| greeting used in the South Jutland dialect | Mojn | moh een |