Language/Columbia-wenatchi/Vocabulary/How-to-Say-Hello-and-Greetings
Jump to navigation
Jump to search
---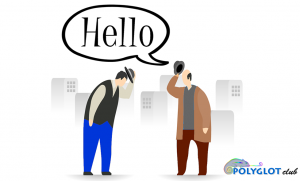 🤗 Columbia-Wenatchi Greetings for Everyday Life
Hi Columbia-Wenatchi learners! 😃
Do you want to learn how to say "Hello" in Columbia-Wenatchi?
Greetings are an important part of any language because they allow you to connect and communicate with others.
If you're planning a trip to the country or are trying to learn Columbia-Wenatchi, keep reading to discover some of the most important greetings.
Let's get started! 🤗
| English | Columbia-Wenatchi |
| --- | --- |
| general daytime greeting | X̌ašt šx̌əlxəlt |
| morning greeting | X̌ašt ʔikʷkʷást |
| afternoon greeting | X̌ašt łəʔánxʷ |
| evening greeting | X̌ašt šḥáƛ̓əƛ̓ |
| nighttime greeting | X̌ašt sc̓uw̓y̓ |
| how are you? | ʔac̓kánm kʷ inwí? |
| how are you ("are you well?") | Haʔ kʷ x̌ašt? |
| reply to ʔac̓kánm kʷ inwí and Haʔ kʷ x̌ašt | T̓iʔ kn x̌ašt |
| welcome greeting, "I'm glad you arrived" | X̌ašt kʷ čjučx |
Polyglot Club thanks Jennifer Runner for her outstanding work in collecting some of the phrases for this Columbia-Wenatchi lesson. 👍
Her objective is, like the Polyglot Club, to promote intercultural communication and understanding and to raise awareness of linguistic diversity in the world. ✨
Free Columbia-Wenatchi Lessons
[
edit
|
edit source
]
Contributors
---
Create a new Lesson