Language/Mandarin-chinese/Vocabulary/How-to-count-from-1-to-10-in-Chinese
From Polyglot Club WIKI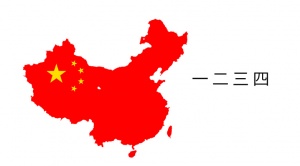 In this article, you will learn how to count from one to ten in Chinese, Mandarin. Within minutes you should be able to recognize sounds, and with a little practice reproduce them perfectly to make you understand.
If you plan to go to China soon, it is good to know how to count from 1 to 10, at least to negotiate or ask for a price or a quantity.
In China, the numbers are generally written as Arabic numerals but are also found in the form of Chinese characters.
The counting method is quite specific and hands are very often used. Without the ability to pronounce Chinese figures or to understand, the method of counting using your fingers will save you many times!
Let's go on with it!
Writing Chinese numbers from 1 to 10
[
edit
|
edit source
]
| Number | Character | Pinyin |
| --- | --- | --- |
| 1 | 一 | yī |
| 2 | 二 | èr |
| 3 | 三 | sān |
| 4 | 四 | sì |
| 5 | 五 | wǔ |
| 6 | 六 | liù |
| 7 | 七 | qī |
| 8 | 八 | bā |
| 9 | 九 | jiǔ |
| 10 | 十 | shí |
VIDEOS: Pronunce and use your fingers
[
edit
|
edit source
]
Contributors
Last Lessons
Create a new Lesson