Language/Cherokee/Vocabulary/How-to-Say-Hello-and-Greetings
Jump to navigation
Jump to search
---
🤗 Cherokee Greetings for Everyday Life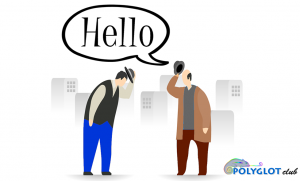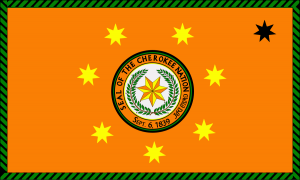 Hi Cherokee learners! 😃

Do you want to learn how to say "Hello" in Cherokee?
Greetings are an important part of any language because they allow you to connect and communicate with others.
If you're planning a trip to the country or are trying to learn Cherokee, keep reading to discover some of the most important greetings.

Let's get started! 🤗
| English | Cherokee |
| --- | --- |
| osiyo: general greeting in the Otali [chr-wes] dialect; oshiyo in the Kituhwah [chr-eas] dialect | ᎣᏏᏲ |
| asiyu: general greeting in the Otali (Western) dialect [chr-wes] | ᎠᏏᏳ |
| shiyo: general greeting in the Kituhwah (Eastern) dialect [chr-eas] | ᏏᏲ |
| shiyu: general greeting in the Kituhwah (Eastern) dialect [chr-eas] | ᏏᏳ |
| osdasunalei: morning greeting in Otali dialect; osdashunalei in Kituhwah dialect | ᎣᏍᏓᏑᎾᎴᎢ |
| osdasuheyi: afternoon greeting in  Otali dialect; osdaushunheyiza in Kituhwah dialect | ᎣᏍᏓᏑᎮᏰᎡ |
| osdasunoe: nighttime greeting in Otali dialect; osdaushunhi in Kituhwah dialect | ᎣᏍᏓᏑᏃᎡ |
| tohitsu: how are you? in the Otali (Western) dialect [chr-wes] | ᏙᎯᏧ |
| osda: reply to ᏙᎯᏧ in the Otali (Western) dialect [chr-wes] | ᎣᏍᏓ |
| osda wado: reply to ᏙᎯᏧ in the Otali (Western) dialect [chr-wes] | ᎣᏍᏓ, ᏩᏙ |
| ositsu: reply to ᏙᎯᏧ in the Otali (Western) dialect [chr-wes] | ᎣᏏᏧ |
| tohigwu: reply to ᏙᎯᏧ in the Otali (Western) dialect [chr-wes] | ᏙᎯᏊ |
| osdatsu: how are you? in the Otali (Western) dialect [chr-wes] | ᎣᏍᏓᏧ |
| ulihelisdi: welcome greeting | ᎤᎵᎮᎵᏍᏗ  |
| goodbye, bye | ᏗᏓᏲᎵᎲᏛᎦᎴᏂᏍᎬ - didayolihvdvgalenisgv |
| please | ᎰᏩᏧ - howatsu |
| thanks | ᎠᎾᎵᎮᎵᎬ - analiheligv |
| yes | ᎥᎥ - vv |
| no | Ꮭ - tla |
| sorry | ᎤᏲᎠᏰᎸᏗ - uyoayelvdi |
| pardon | ᎠᏓᏙᎵᏍᏗ - adadolisdi |
| Help! | ᎠᎵᏍᏕᎸᏗ - alisdelvdi |
Cherokee Travelers Greeting
[
edit
|
edit source
]
Contributors
---
Create a new Lesson