Language/Central-kurdish/Grammar/0-to-A1-Course
Jump to navigation
Jump to search
---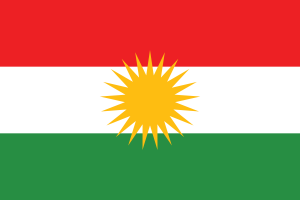 Complete 0 to A1 Central Kurdish Course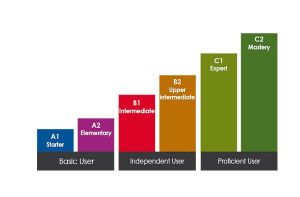 Hi Central Kurdish learners! 😊
Welcome to the "Complete 0 to A1 Central Kurdish Course"! This course has been carefully designed to help you go from a complete beginner to an A1 level speaker. Let's take a quick look at what you'll learn in this course:
Basic Greetings: You will learn how to say hello, goodbye, and other essential greetings in Central Kurdish, as well as polite expressions like 'please', 'thank you', and 'excuse me'.
Pronouns and Nouns: We will cover subject pronouns (I, you, he, she, etc.) and possessive pronouns (my, your, his, her, etc.) in Central Kurdish.
Numbers and Counting: Learn to count from one to ten and use ordinal numbers (first, second, third, etc.) in Central Kurdish.
Basic Sentence Structure: You'll learn how to form simple sentences using subject-verb-object (SVO) structure and how to form questions and negations.
Time and Dates: You'll learn the days of the week, months of the year, and the four seasons in Central Kurdish.
Verbs and Tenses: We will cover how to form and use the present and past tense in Central Kurdish.
Food and Dining: Learn the names of common food items and vocabulary related to dining and ordering food at restaurants.
Adjectives and Adverbs: You'll learn how to use descriptive adjectives (big, small, new, old, etc.) and comparative and superlative adjectives in Central Kurdish.
Travel and Transportation: Learn vocabulary related to various modes of transportation and directions and locations in Central Kurdish.
Prepositions and Conjunctions: You'll learn how to use common prepositions (in, on, at, etc.) and common conjunctions (and, but, or, etc.) in Central Kurdish.
Housing and Accommodations: Learn vocabulary related to different types of housing, accommodations, and common household items and furniture.
Central Kurdish Culture and Society: You'll learn about traditional Kurdish customs, rituals, celebrations, family, and social structure in Central Kurdish-speaking regions.
This comprehensive course covers a wide range of topics, ensuring you have a solid foundation in Central Kurdish. By the end of this course, you will be able to communicate effectively with Kurdish speakers and have a deeper understanding of Kurdish culture.
---
➡ If you have any questions, please ask them in the comments section below. 😎
Contributors
---
Create a new Lesson