Bengali Vocabulary: How to Say Hello and Greetings
From Polyglot Club WIKI
---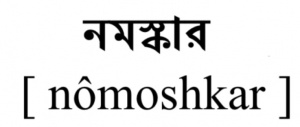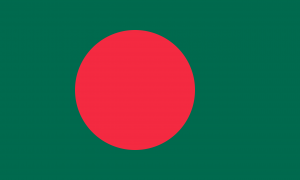 🤗 Bengali Greetings for Everyday Life

[

edit

|

edit source

]
Hi Bengali learners! 😃

Do you want to learn how to say "Hello" in Bengali?
Greetings are an important part of any language because they allow you to connect and communicate with others.
If you're planning a trip to the country or are trying to learn Bengali, keep reading to discover some of the most important greetings.
How to say "hello" in Bengali
[
edit
|
edit source
]
You can basically see two variations: one in West Bengal, and the other in Bangladesh.
When you greet a Bangalee in West Bengal, which is a part of India, always say Nomoshkar

(নমস্কার৷)

:
See the video below.
---
---
When you greet a person in Bangladesh, always start with Salam. It is Assalamu Alaikum

(অস্সলামু অলযকুম৷)

.
Everyone in Bangladesh, no matter Hindu, Muslim, Buddhist or Christians are used to it.
Other greetings in Bengali
[
edit
|
edit source
]
Here is a list of all the main Bengali greetings:
Bengali (Writing)
Bengali (pronunciation)
Translation

নমস্কার৷ 

nomoskaar

General greeting (for Hindus)

অস্সলামু অলযকুম৷ 

assalamu alaikum

General greeting (for Muslim)

হ্যালো

Hyalo

Hello (on phone)

অলযকুম অস্সলামু৷

walaikum assalam

reply to 

অস্সলামু অলযকুম

সুপ্রভাত৷ 

shuprovat

morning greeting

শুভ অপরাহ্ন৷

shubh oporanho

afternoon greeting

তুমি কেমন আছ?

tumi kemon āccho

how are you? informal to one person

কেমন আছেন?

kemon ācchen

how are you?

আপনি কেমন আছেন?

āpni kemon ācchen

how are you?

আপনি কেমোন আচ্ছেন?

āpani kemon āccho

how are you? formal to one person

আপনারা কেমোন আচ্ছেন?

āpanārā kemon āccho

how are you? formal to a group of people

তুই কেমোন আচ্ছিশ?

tui kemon ācchis

how are you? informal to one person

তোমরা কেমোন আচ্ছো?

tomarā kemon āccho

how are you? informal to a group of people

তোরা কেমোন আচ্ছিশ?

tora kemon ācchis

how are you? informal to a group of people

ভালো৷

bhālo

reply to 

তুমি কেমন আছ and আপনি কেমন আছেন

আমি ভালো আছি৷

āmi bhālo ācchi

reply to 

তুমি কেমন আছ and আপনি কেমন আছেন

স্বাগতম৷

shagotam

welcome greeting to a visitor
How to speak Bengali - Greetings
[
edit
|
edit source
]
Learn Bengali Phrases - General and Personal Greetings
[
edit
|
edit source
]
Contributors
---
Create a new Lesson