Language/Balti/Vocabulary/How-to-Say-Hello-and-Greetings
Jump to navigation
Jump to search
---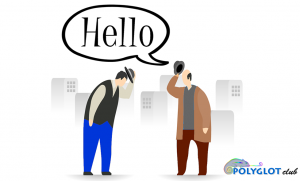 🤗 Balti Greetings for Everyday Life
Hi Balti learners! 😃
Balti is natively spoken by the ethnic Balti people in the Baltistan region of Gilgit−Baltistan, Pakistan, Nubra Valley of the Leh district and in the Kargil district of Ladakh, India.
Greetings are an important part of any language because they allow you to connect and communicate with others.
If you're planning a trip to those regions or are trying to learn Balti, keep reading to discover some of the most important greetings.

Let's get started! 🤗
| English | Balti |
| --- | --- |
| general greeting | Zhule |
| Muslim greeting | Asalaam aleikum |
| how are you? | Chi halyo? |
| how are you? | Yang chi halyo? |
| reply to Yang chi halyo and Chi halyo | Lyakhmo |
| greeting spoken to a person who is arriving | Shokhs |
| greeting spoken to a person who is arriving | Shakhsa |