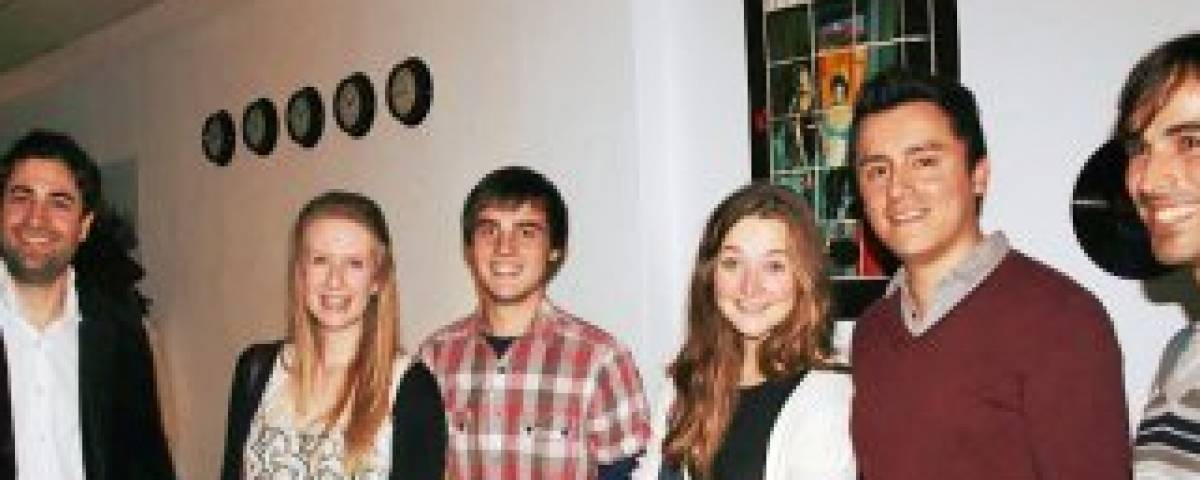 Date: Apr 06, 2017
Time: 20:00
Address: Calle Galileo 45, Madrid, Spain
Number of Attendees expected: 30
MAX number of attendees: 50
Phone number: 911302409
¡Hola a todos!

En Babilum continuamos con la organización de actividades, realizando nuestra noche de intercambio de idiomas, será los jueves a las 20:00 en la calle Galileo número 45, muy cerca de Moncloa, Bilbao, Quevedo...
Organizamos la actividad en nuestra cafetería, donde a parte de practicar idiomas te puedes tomar una consumición a precios populares: caña 1€, café 1€, tercio de cerveza 1,80€...
Es totalmente gratuita la participación, lo único que tenéis que hacer es ir con ganas de conocer gente y practicar el idioma que prefiráis, dejar la vergüenza en casa!!!

¡¡Os esperamos!!
Comments
emilio_lla

A mi me gustaría mucho ir, pero no se si va mucha gente. Además, iría solo
Ch-A

¿Se sabe si irá mucha gente? Sería una pena ir y que luego no fuera casi nadie