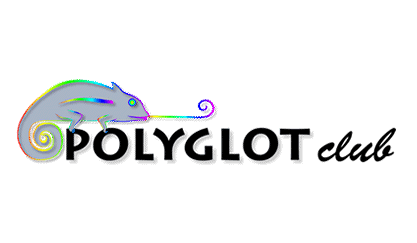 ---
🤽🏐 BEACH VOLLEY 🏐🤽‍♀️, Thu, Jan 26, 2023, 3:00 PM
Date: Jan 26, 2023
Time: 15:00
Address:

Address visible for attendees
🏐 Una pelota, una red y la playa. Los tres ingredientes para pasar una tarde perfecta en Málaga. ¡Acércate y disfruta del Sol con nosotros! 🌞 No importa si eres principiante o un profesional del voleibol playa, la idea de nuestro grupo es divertirse conociendo gente nueva y pasar un buen día en la playa.
✅ La cuota de participación es 1€ (se paga directamente a uno de los organizadores en la playa).
✅ Reserva ahora tu plaza. En caso de que tengas que cancelar (te echaremos de menos) por favor no esperes a última hora. Quizá alguien esté en la lista de espera.
✅ ¡Sé puntual y échanos una mano! Antes de empezar tenemos que montar las redes y necesitamos que nos ayudes.
✅ Únete al grupo de whatsapp: Beachvolley https://chat.whatsapp.com/GzAo7F4qGr9Cs4oOj2sBrK
❗Atención❗
Ten en cuenta que el voleibol está previsto para todos los martes, jueves y sábados, así que reserva siempre tu plaza con antelación 🤙
⭐Tienes preguntas? Contáctanos a vincent
o escríbenos un whatsapp a 675 65 97 91
⭐️--------------------------------- English version ---------------------------------------⭐️
🏐 A ball, a net and the beach. The three ingredients for a perfect afternoon in Malaga. Come and enjoy the sun with us! 🌞 It doesn't matter if you are a beginner or a professional beach volleyball player, the idea of our group is to have fun meeting new people and having a great day at the beach.
✅ Participation fee is 1€ (to pay to one of the organizers on the beach).
✅ Save your spot now. In case you have to cancel (we will miss you) please don't wait until the last minute. Someone may be on the waiting list.
✅ Be on time and help us out! Before we start we need to set up the nets and we need your help.
✅ Join the whatsapp group: Beachvolley https://chat.whatsapp.com/F7QAQYWRJlhL6ElbnF01Fr
❗Attention❗
Be aware that volleyball is planned every Tuesday, Thursday, and Saturday, so always reserve your spot in advance. 🤙
⭐ Got questions? Contact us at vincent
or write us a whatsapp to +34 675 659 791
They talk about us!

---