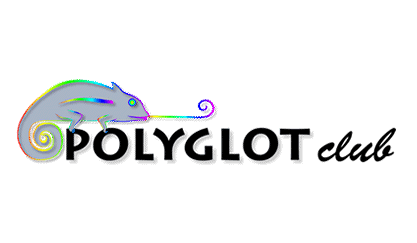 ---
Saturday Korean: 토요일 한국어, Sat, Jun 25, 2022, 2:00 PM
Date: Jun 25, 2022
Time: 14:00
Address:

Address visible for attendees
안녕하세요,
Have you been watching a lot of Korean dramas, but can't get past "안녕하세요" (annyeonghaseyo) and "감사합니다" (kamsahamnida)? Or simply want to say out a line from a drama?
Come and join us to pick up some Korean at Saturday Korean: 토요일 한국어. It is best that you already have some working knowledge of the Korean language so that you will have a smoother conversation. All our language-learning meetup events are free of charge.
WE WANT KOREAN SPEAKERS TOO!
We are on a constant lookout for proficient Korean speakers (not necessarily native) to come and share their knowledge of the language and culture. If you speak the language, come join us, help others learn and make lots of friends.
See you there!
한국어 화자를 기다리고 있습니다!
유창한 한국어 구사자 (반드시 원어민일 필요는 없음) 분이시라면 저희와 함께 언어와 문화에 대한 지식을 공유해보시는 건 어떨까요. 다른 한국어 학습자들이 한국어를 배우도록 도와주고 많은 친구도 사귀어 보세요.
곧 만나요.
ONLY THOSE WHO ARE FULLY VACCINATED CAN JOIN. Stay in your designated group throughout the meetup and do not intermingle with those from another group. Due to Covid-19 restrictions, we are implementing a number of measures at our events. All participants MUST adhere to our instructions.
We are restricting the total number of participants to our events. If you are on the Waitlist, you are NOT guaranteed that you can join a table
When you arrive at the meetup, you will be assigned to a table. You MUST sit at the assigned table.
DO NOT move around between groups or interact with another person at another table during the event.
Anyone not adhering the instructions above or any other instructions given by the event host might be asked to leave the event. ___________________________________________
IMPORTANT Please read these guidelines on using the food court at 100AM Mall:
http://bit.ly/use100AM
***
NO COMMERCIAL ACTIVITIES We welcome anyone who is keen to learn a language or help others learn the language. However, this is NOT the platform for individuals who have other intentions, such as recruiting members for their business or organisation or selling products or services. We will not hesitate to ask such individuals to stop attending our meetups if they have been found to be pestering our members for such purposes.
GETTING THERE Nearest MRT station: Tanjong Pagar Buses: 80, 145 LOCATING US INSIDE THE FOOD COURT When you arrive in the food court, look out for groups of people and ask them if they are there for a meetup. We are usually seated near the entrance of the food court, between the Chinese dessert stall and the drinks stall. You can also send the host a text message via Meetup.
---
They talk about us!

---