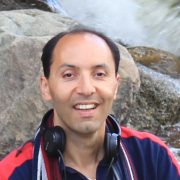 Love love love learning and teaching languages. Native in Dutch and French. Fluent in Luxemburgish, German, Swiss German(Wallissertiitsch) and some other languages. Currently, I am learning Hungarian. I craft language tools that suit your needs.

My offer to you:
I teach Dutch A1, A2, B1, B2 and C conversation
French conversation A1- B2
Luxemburgish A1 and A2
German A1, A2, B1
Bonus, I also offer Language coaching session, let me know how I can serve you.
Registered: 3 years, 2 months
Contact Me