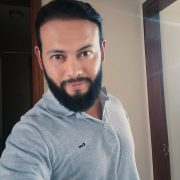 Juanoba

Colombia
Not rated yet
¡Hola! my name is Juan, I am Colombian and my native language is Spanish, I am a certified teacher in teaching Spanish by Universidad de Barcelona.
I'm a professional person, with a lot of patience, charismatic, smiling, helpful and discipline. I encourage my students the ability to communicate and express themselves since the first class.
My classes are focused on the needs of my students. My method is based on communication and the development of skills necessary to express yourself.

Registered: 2 years, 6 months
Contact Me