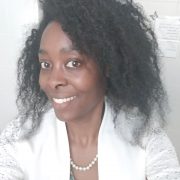 Crownfair

France
Not rated yet
I'm a writer and I'm passionate about languages.
You can find my books here: https://www.amazon.com/-/e/B07QJG8M9M
I will provide
english, french, spanish and kreyol translations
for you.

I TRANSLATE
:
Blog entries
Books
Amazon listings
Correspondence
E-books
And more...
My job profile on polyglot is here:
https://polyglotclub.com/services/jobs/general-translation/translation-in-four-languages/

Thank you for your interest !
Registered: 2 years, 4 months
Contact Me