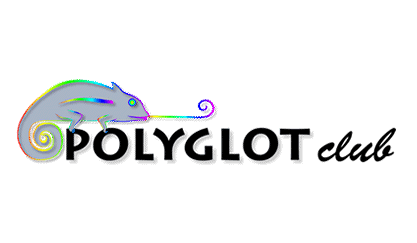 ---
Quizlet Review 2022 Write a review about this language tool.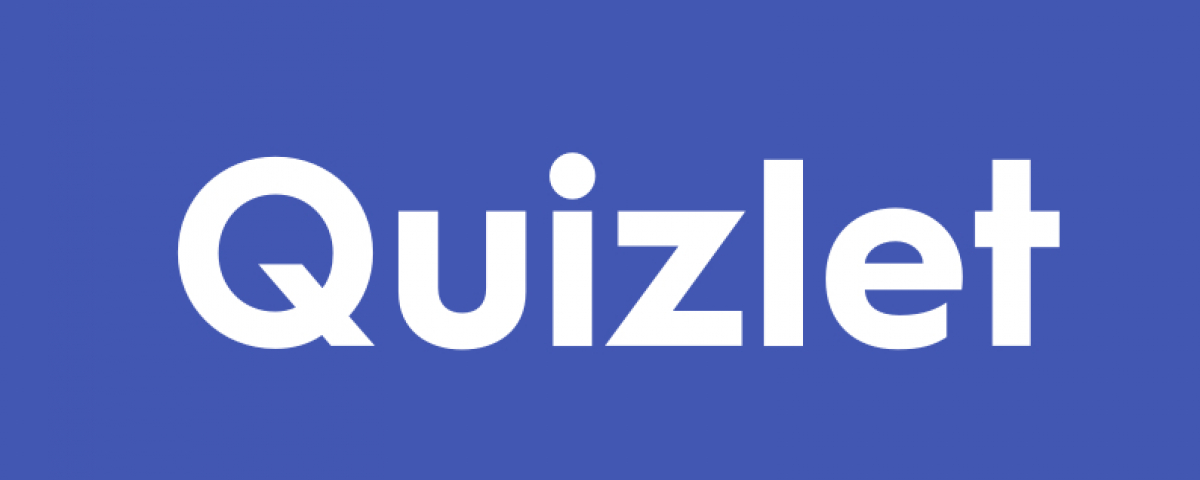 Category: Mobile App
LANGUAGES:

mul

Multiple languages
Summary
Quizlet is a very useful app for all types of learning, especially for learning a language. It can help learner memorize definitions with flashcards, spell words and play games for learning purpose. It also allows you to create tests, for example: multiple choice questionnaires, "true or false". Review sheets have already been created by other users and are accessible to everyone. Essentially, it's a flashcard app with smart features, and it can handle images, diagrams, different languages, and even audio downloads. It is smarter than most flashcard apps, so it's good at letting you work through whatever you're struggling to remember, rather than retraining what you already know.
---
I like...
✅ Free access may be enough for some users

✅ The app is easy to use

✅ It is possible to create, share and find study sets from other users

✅ Lots of variety in study modes

✅ Offers material for other subjects, not just language learning

✅ Uses a minimalist design

✅ Educators can create lessons and host live lessons
---
I don't like...
❌ The price of the "Plus" subscription has increased a lot

❌ Many technological features reserved for members who have paid the "Plus" subscription

❌ There are other apps that offer more features specific to language learning. It can be boring for some language learners

❌ Materials are not verified

❌ The free version is only available with an internet connection

❌ distracted by ads
---
Detailed description
Getting started with Quizlet

Quizlet is available as a web app, as well as a Android app and iPad or iPhone. Once you have an account, you can start creating your own study sets or find ones you want to add to your files. To organize your study sets, Quizlet lets you create folders. You can also join a course if an instructor gives you a link and then access all the materials for that course. Quizlet is essentially a flashcard app: each item in a study set has two items, a question or trigger and an answer. For example, to learn a language, you would have the word in the new language plus its meaning in your native language. Making sets and editing them is simple.

Quizlet supports downloading worksheets to speed up the process, if you already have study material in Excel or Open Office for example. You can edit the study sets you create, but you can't edit someone else's set unless they allow it in that set's options. You can, however, make a copy of a set, which you can then modify as you wish. It always gives you the option to keep your sets private if you don't want anyone else to access them.
What's new in Quizlet?

New features in Quizlet include Quizlet Learnand Quizlet Live, an interactive game for classrooms.
Quizlet Learn
Quizlet Learn
, which is only available to paid members, is great for helping you achieve specific goals with your studies. First, the app asks you what your study goal is: gain a basic understanding, memorize most terms, or learn everything. Then, a follow-up question asks you how fast you want to reach your goal. After that, the app asks you how much material you already know. Finally, based on your answers, the application offers a personalized learning path. For example, it might suggest that you start learning with multiple-choice questions, then move on to flashcards; if you can correctly answer each flashcard once, you are considered finished. At the end of each study cycle, the app displays your progress, i.e. how many terms or cards you have mastered and how many you have left to learn.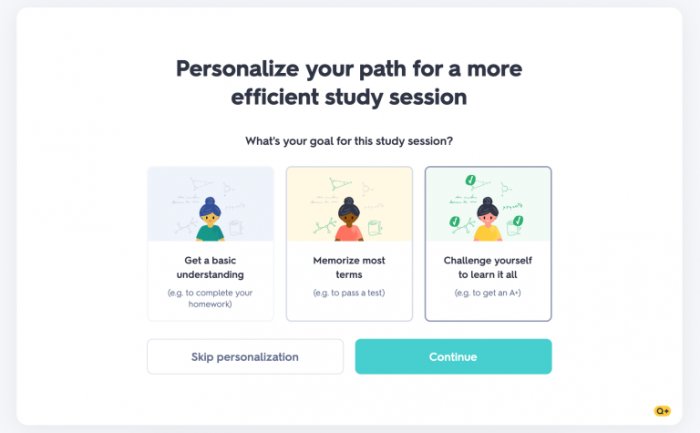 Quizlet Live

Quizlet Live is a feature for teachers that allows them to create an interactive game that a group of learners can play simultaneously. There is also a mode for learners to play independently. If you've ever played Jackbox games or created interactive quizzes using Kahoot, this Quizlet game mode is similar. The educator selects a study set, chooses the Live option, and Quizlet generates a QR code that participants scan with their devices to start the game.

The game involves participants playing collaboratively or against each other to answer questions based on the content of the study set. The educator receives reports at the end to show how well the participants did and what they know. The new "Explanations" section is where you can find answers to questions in the manuals. Each explanation is a detailed answer, which may sometimes use diagrams and mathematical equations. For students learning from standard textbooks, it's similar to what you might find in

Chegg

but with

Quizlet

it's more affordable.
How much does Quizlet cost?

Quizlet has a basic free version with limited features and a paid version called Quizlet Plus for around 48 USD per year. There is no monthly payment possible. The paid version removes ads, lets you study offline, and includes the best features, including Quizlet Learn. You can get a seven-day free trial, although it does require a credit card. If you get the free trial through Google Play or the App Store, it's easy to track, manage, and cancel the subscription before you're Invoice. You will need the Quizlet Plus account if you intend, for example, to study using personalized audios, which is useful for a foreign language learner.

The Quizlet Plus level also offers personalized study paths, which means the app determines how you should study based on a goal you set. Members of Quizlet Plus also get smart grading, the ability to scan documents, and rich text formatting. Over the past few years, the price of the paid plan has increased a lot. That's not to say it's too expensive to be worth it. Quizlet Plus offers good value for money if you use the app regularly, although we wish there was a monthly subscription option or the ability to pause a subscription to make it more accessible to those who do not study all year. Groups that purchase Quizlet Plus accounts get volume pricing, which results in a discount based on how many people you have.
Who uses Quizlet?

Anyone trying to memorize information can use Quizlet. It is popular among students whether they are learning in class or at home. It is also well known to college students and adult learners who need to memorize information. Teachers can also use Quizlet to create study sets for their students. Instructors can upload and organize the information they want their students to master. Then they can invite their classes to access the study sets they have created.
7 ways to study

Quizlet gives you 7 ways to study (study modes). The first five are available in the mobile app, while the seven are available in the web app. Language learners have wonderful tools that you won't find in many other flashcard apps. For example, once you set the language you're trying to learn, special characters appear as you type so you don't have to switch keyboards frequently. Moreover, the app can speak words out loud with the correct pronunciation. We tested Romanian, Spanish and English and found the pronunciation to be surprisingly good, with accents generally landing on the correct part of the word and appropriate diphthongs etc. The voice doesn't sound too robotic either.

Here is an explanation of the 7 study modes available:

1. Cards
Cards
is a standard digital flashcard method where you go through your study set and try to memorize information.
2. Learn
The study mode gives you a prompt and you select the correct answer based on the multiple choice options, with all the possible answers coming from your study set.
3. Write
The option shows you a prompt and you have to write the answer, rather than relying on multiple choice options.
4. Spell

In this study mode, you hear an audio playback of the prompt but don't see it in writing and have to type the answer. This option does not work for study sets that incorporate images or diagrams.

5. Test

This study mode offers you a quiz consisting of different types of questions, including matching, multiple choice, etc. Note that this mode is not designed for formal evaluation.
6. Match

Using this option, you see a bunch of cards on the screen, half prompts and half answers, and you have to match the correct pairs. There is a running timer so you can make a game of it and try to beat your best time or the best times of your other learners.

7. Gravity

This study mode also has a game angle. A prompt appears on an asteroid that appears to be falling from the top of the screen, and you must write the correct answer before it hits the ground.
The problem of user-created study sets

Although Quizlet generally contains excellent study sets, there is always the concern that user-created content may contain errors or intentionally misleading information. That said, the vast majority of errors we've seen in Quizlet are minor, such as spelling mistakes or slightly outdated information. The app automatically filters content using quality scores drawn from user behavior, so higher quality content is likely to rise, while low quality content should be buried. Additionally, you can report problematic content.
Most importantly, you don't need to use user-created study sets at all. If you only want to study using the content you've created, that's perfectly fine.

Start using Quizlet now!
If you use our affiliate link below to purchase or subscribe to
Quizlet, we earn a commission at no additional cost to you. In addition, thanks to this financial support, it will help us to develop our site and continue to offer you quality free content.
Start using Quizlet