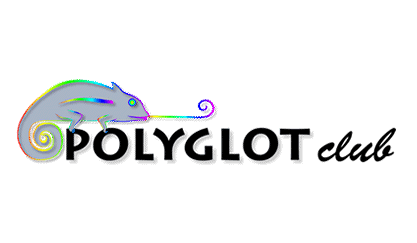 ---
Review of Germanpod101 Write a review about this language tool.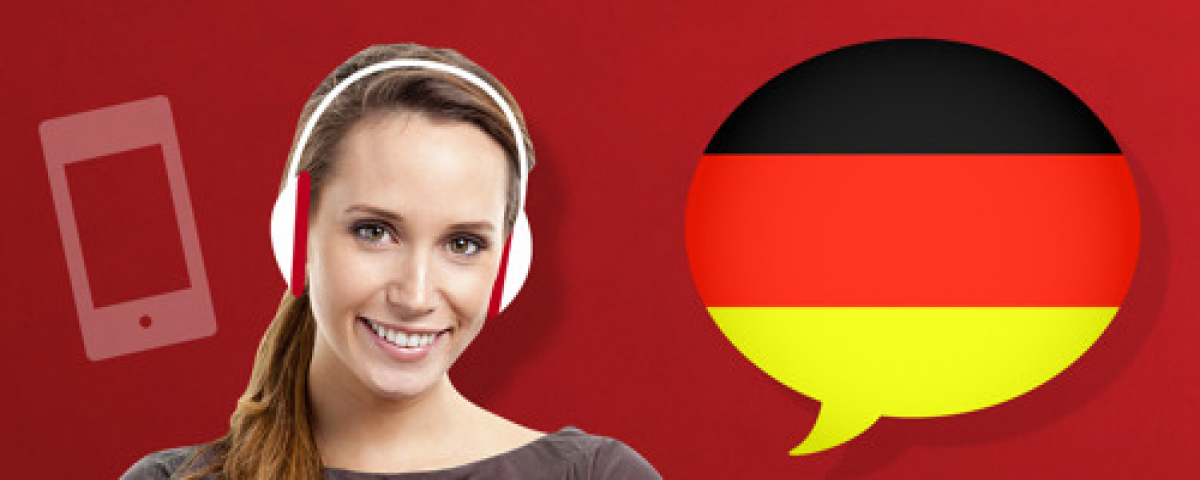 Category: Website
LANGUAGES (2):

mul

Minimum Price: 8 €
Summary
Germanpod101 is an extensive online learning platform providing a range of audio and video lessons, flashcards, and tutoring options, designed to guide learners from beginner to advanced fluency in German.
Having had the opportunity to personally test and dive into the Germanpod101 for my own German language journey, I can confidently share my insights and experiences in this review. The quality of content and variety of resources provided by Germanpod101 truly accommodates learners of all styles and paces.
During my learning period, I experimented with the different tools and functionalities Germanpod101 offers. From utilizing audio and video lessons to grasp nuances of the German language, to practicing with flashcards and word lists for vocabulary building, and even availing the tutoring options for a more personalized learning experience.
The diversity of topics available in the lessons ensured my learning process was not just systematic but also engaging. The flexibility offered by Germanpod101 allowed me to tailor my learning journey to my individual needs, focusing on the areas I deemed necessary.
Despite the abundance of content, the initial choice of where to begin can indeed feel overwhelming. However, the free 7-day trial serves as an excellent opportunity to navigate and familiarize oneself with the platform.
In my own learning experience with Germanpod101, I can vouch for its effectiveness and comprehensiveness in fostering a deep understanding and proficiency of the German language. I trust that learners of any level will find Germanpod101 to be a valuable asset on their language learning journey.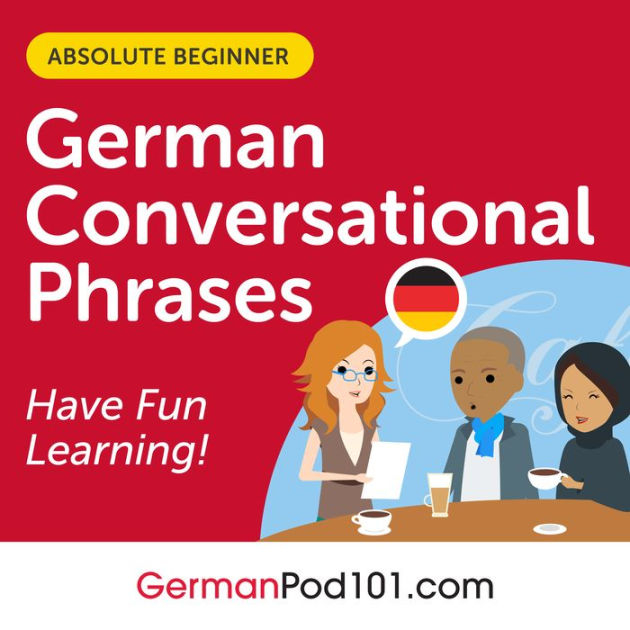 ---
I like...
✅ Comprehensive and structured language learning approach catering to all levels of learners.
✅ Variety of engaging learning materials, including audio and video lessons, flashcards, and word lists.
✅ Offers personal tutoring to build speaking confidence.
✅ Wide choice of topics available, allowing users to focus on their areas of interest.
✅ Offers real-life conversations between native German speakers for better understanding and immersion.
✅ Free 7-day trial allowing users to test out the platform.
✅ Affordable pricing plans for every budget.
---
I don't like...
❌ Overwhelming amount of content can make it difficult for users to know where to start.
❌ Might require additional study resources for comprehensive learning.
❌ Requires disciplined and consistent learning to see significant progress.
❌ User interface might be complicated for some beginners.
---
Detailed description
My Personal Experience with Germanpod101

As a language learning enthusiast, I embarked on a journey with Germanpod101, dedicating myself to a three-month fling with the German language. This was initially motivated by a planned trip to Austria, but eventually evolved into a full-fledged language mission, made possible by Germanpod101.

Initially, I had some reservations, largely influenced by my previous experiences with FrenchPod101. It was a useful tool, but something didn't quite click with my learning style. However, upon revisiting the Pod101 series with Germanpod101, I was pleasantly surprised. I felt like Dorothy from The Wizard of Oz, transported from the black and white world of Kansas into a vivid technicolor experience, this time, in the wonderful land of German language.

During this journey, I used Germanpod101 as my main resource for learning German. Over a period of 90 days, I documented my progress through video updates. My experience was akin to exploring the vibrant landscape of the German language, filled with the lively characters of grammar, vocabulary, and conversations. This wasn't an easy journey, but the Germanpod101 course provided an excellent roadmap.
Embarking on My Spontaneous German Mission with Germanpod101

Three years ago, I had already learned French and Spanish, and now the opportunity to dabble in German was irresistible. I decided to embark on a three-month German learning adventure. The reason? My husband and I had planned a trip to Austria. What began as a fun language learning project in anticipation of our trip soon turned into a full-on immersion experience due to a lockdown caused by the Coronavirus pandemic.

Germanpod101 made this impulsive decision to learn German an easy and accessible one. Whether it was impressing my boss with my new language endeavor or surprising my husband with my unusual way of unwinding by reviewing German grammar, my journey with Germanpod101 was filled with fun and surprise.

The course offered just the right balance of structure and flexibility that appealed to my learning style. It broke down German grammar in a way that was easy to understand and made language learning an enjoyable process. Thanks to Germanpod101, my spontaneous German mission was an absolute success.

My Method of Testing Germanpod101

To write an informed review, I decided to thoroughly test Germanpod101. Initially, I planned to use Germanpod101 for 10 hours, but ended up spending 25 hours with the course. This gave me ample opportunity to explore all the features the course had to offer.

I utilized Germanpod101 on my laptop, although it's also accessible on Android, iPhone, and iPad. In the past, with FrenchPod101, I had used the course more as a passive listening tool during my commutes. This time, I approached my learning more actively, dedicating focused time at my laptop, armed with a dry erase board to jot down notes.

Over the course of my learning period, I completed 68 lessons and reviewed a staggering 1441 flashcards. I had always been wary of flashcards, but the ones provided by Germanpod101 were much more palatable.

One of the standout features for me was the dashboard. It displayed statistical information about my study progress, which proved to be highly motivational. Setting weekly goals and keeping track of my progress through the dashboard's tally was a key part of my successful learning strategy.

The flexibility in making flashcards to focus on specific German words was another feature that enhanced my learning experience. I chose lists that suited my needs and deleted words I didn't see myself using actively in the coming months.

In a nutshell, by actively using Germanpod101 and engaging with its tools, I was able to achieve substantial progress in my German language skills.
Using Germanpod101 as a Main Resource

Having tested numerous tools and resources in my language learning journey, I found Germanpod101 to be an impressive, comprehensive platform. For my German learning mission, it became my go-to resource. I initially set out to study one lesson per week, but the engaging nature of the lessons drew me in and I ended up completing more than planned.
Germanpod101 provides a balanced approach to language learning by touching on the four main pillars:
- Listening: The dialogues between German native speakers offered real, conversational language exposure.
- Reading: Through dialogues, word lists, and flashcards, I could constantly practice and enhance my reading skills.
- Speaking: The option to communicate with a personal tutor via voice messages was an innovative feature that eased the pressure of speaking a new language.
- Writing: The opportunity to write to the tutor and receive feedback was invaluable for refining my writing skills.

While one can work through the lessons independently, I highly recommend supplementing the course with weekly conversation sessions. Having interactions with a tutor or a language exchange partner can truly elevate the learning experience.

The voice messaging feature of Germanpod101 was a breakthrough for me. It allowed me to practice speaking without the nervousness of a face-to-face conversation. Once I felt more confident, I was able to engage with a native speaker, which tremendously boosted my speaking skills.

In summary, Germanpod101 was not only an enjoyable and engaging course but also a highly effective resource for learning German. Its comprehensive nature, variety of tools, and flexible learning options make it an excellent choice for anyone interested in learning German or any of the other 34 languages offered by the Innovative Languages platform.
Personal Growth and Development with Germanpod101

Learning a new language can feel like an uphill battle, especially when one doesn't know where to start. However, my personal journey with Germanpod101 changed my perspective on language learning. The course offered a systematic, structured, yet flexible approach to language learning, keeping me motivated throughout the process.

While the course provided a plethora of resources, it was the personalized study plan that stood out to me. The flashcards and vocabulary lists could be customized according to my needs and interests. I chose the restaurant vocabulary list and decided to focus on words that I would actively use in conversations over the next three months. I found this approach to learning vocabulary more efficient and enjoyable than the traditional methods I had previously used.

One of my favorite aspects of Germanpod101 was its commitment to continuous learning. The 'Word of the Day' emails kept me engaged and challenged every day. It felt like a small win every time I learned a new word and was able to use it in a sentence.

Another standout feature of Germanpod101 was its blend of visual, auditory, and interactive elements. The audio and video lessons, combined with practice-and-compare voice recordings, interactive quizzes, and feedback from a native speaking tutor, catered to different learning styles and enhanced my understanding and retention of German.

Beyond the lessons and learning tools, Germanpod101 also had a community of learners that I could connect with. It was encouraging to know that others were going through the same journey as I was, and their experiences and tips were incredibly helpful.

Ultimately, Germanpod101 was not just a language course for me. It was a tool that helped me grow personally, develop confidence, and ignite a love for language learning. No matter where you are in your language learning journey, I highly recommend giving Germanpod101 a try. It's more than just a course - it's a pathway to personal growth and an exciting new understanding of the world.


FAQ
What is Germanpod101?

Germanpod101 is a comprehensive language learning platform that offers a wide range of resources for learning German, including audio and video lessons, flashcards, word lists, and personal tutoring. It caters to all levels of learners, from beginners to advanced.

What languages does Germanpod101 support?

Germanpod101 specifically focuses on the German language.
What levels of language proficiency does Germanpod101 cater to?

Germanpod101 caters to all levels of German language learners, from beginners to advanced.


How is the content of Germanpod101 structured?

Germanpod101 offers hundreds of lesson tracks, each centered around a different theme.
Is there a free trial for Germanpod101?

Yes, Germanpod101 offers a free 7-day trial.


What are the study options available on Germanpod101?

The study options range from free access to a Premium Plus option, which includes personalized guidance and assignments from your own instructor.
What are the main pros and cons of Germanpod101?

The main pros include a vast amount of content, in-depth lesson notes, tutoring options, a wide choice of topics, and options for every budget. A con is that the vast choice can make it difficult to decide where to start.


What types of lessons are offered in Germanpod101?

Germanpod101 offers audio and video lessons. There are also comprehensive lesson notes and transcripts available to support your learning.
How does Germanpod101 help with vocabulary building?

Germanpod101 provides flashcards and numerous word lists for specific themes and even seasons to assist you with vocabulary building.


Can I track my progress with Germanpod101?

Yes, Germanpod101 offers a dashboard where you can track your progress, completed lessons and reviewed flashcards.
Does Germanpod101 offer interactive quizzes?

Yes, Germanpod101 offers interactive quizzes to reinforce what you've learned in the lessons.


Can Germanpod101 be accessed on different devices?

Yes, Germanpod101 can be accessed on a laptop, Android, iPhone, or iPad.
Can I learn other languages with the Pod101 courses?

Yes, besides Germanpod101, Innovative Languages offers 33 other language courses including French, Spanish, and lesser known languages like Hungarian.


How can Germanpod101 help with speaking practice?

Germanpod101 offers a unique feature where you can send voice messages to your personal tutor and receive spoken feedback from them.
What if I'm a beginner with no previous knowledge in German?

Germanpod101 offers lessons for all levels, from beginner to advanced. You can start with beginner lessons and gradually move to advanced ones as your proficiency improves.


Is there a free trial for Germanpod101?

Yes, Germanpod101 offers a free 7-day trial. This allows you to test the course and see if it suits your learning style before subscribing.
Can I focus on specific topics in Germanpod101?

Yes, there are lessons on a wide choice of topics in Germanpod101. You can focus on what you want to learn.


Does Germanpod101 offer any support for pronunciation?

Yes, Germanpod101 offers slowed down audio options and line-by-line audio and transcripts for better understanding and pronunciation.
How to take advantage of the Germanpod101 offer
Take advantage of the Germanpod101 offer by clicking the button below with our affiliate link to purchase or subscribe. When you do this, we earn a commission at no extra cost to you. Moreover, this financial support aids in the development of our site, allowing us to continue offering you high-quality content for free.
Start using Germanpod101