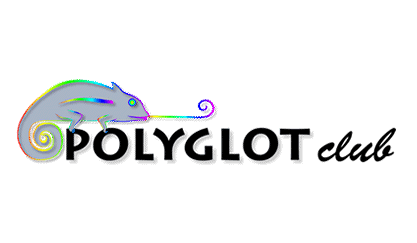 ---
L'énigme. Salut à tous! mi question est d'apprendre le français (+)
Je suis désolé pour mi anglais, my French isn't so good for my fluent self-expression. But my question is exactly about a French practise. 
I found one thing that speaking with my French friends from France in French made them mad on me :D
Well, my French grammar is mostly like bad French grammar from horror movies :D yes, but I am only a begginer.  And my question is why some friends become so mad on me because of that grammar? Which place I hurt them to by my bad grammar?    
Thank a lot in advance for your answers! Peace to all :D 
GIVE ANSWERS
6 answers
Bridge56

Last month




Excuse my approximate English, my mother language is French.

Not sure your French "friends" are your friends ! But you must know a lot of people are bored of the English diktat "speak white" and want you to experiment what they have to live with when one alone English speaker impose english on a entire group of another language.

Persévérez, et choisissez des amis qui feront preuve de compréhension et de soutien et non de jugement. Ne généralisez pas les attitudes hostiles de quelques-uns. Beaucoup de personnes apprécient les efforts que vous faites. Quelque soit le domaine les petites minorités malveillantes sont plus bruyantes que la grande majorité bienveillante
victor_onl

Last month




Beaucoup de remerciements pour votre réponse! Je me demandais juste pourquoi il y a cette attitude, maintenant je le sais, merci encore. Je ne suis pas un anglophone, ni francophone, je suis seulement un l'apprenant. Je pense que certains personnes ne comprennent pas que, à cette cas, anglais et français ont une racine et vont à travers le propaganda politique à contrepoids du bon sens. C'est bien pour eux je suppose. Je vais chercher ceux qui ne sont pas fous
Marianth

July 2021




Bonsoir victor_onl Rassurez-vous, vous n'êtes pas le seul victime attaqué de cette façon. Nous sommes tous les étrangers, qui nous ne sommes pas égaux devant l'apprentissage de la langue de Voltaire, mais en la respectant plus qu'eux-mêmes. Avez-vous remarqué que les Français font de plus en plus tant de fautes d'orthographe et de grammaire dans leur vie courrente ? Librement nous avons choisi apprendre le français. Nous sommes fiers de ça, à la place de rester limités dans notre langue maternelle ! Allez, maîtrisez-la comme vous savez et d'autres, laisser tomber.
victor_onl

July 2021




Merci beaucoup Marianth, pour votre réponse. Nous faisons tous de notre mieux à mieux comprendre la langue et la culture
MarianoBadano

July 2021




Hello Victor, in my experience, it is just the way they are.
They are very proud of being french, and may be they do not like to see their language used in such a way,. Or may be they do not have the patience to teach us beginners their language.
That is my guess.
Cheerio,
Mariano

victor_onl

July 2021




Thank you Mariano for your frank answer, maybe it's how it gets