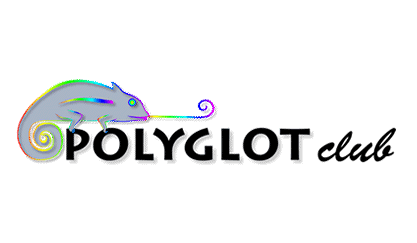 ---
Mosalingua Review 2022 Write a review about this language tool.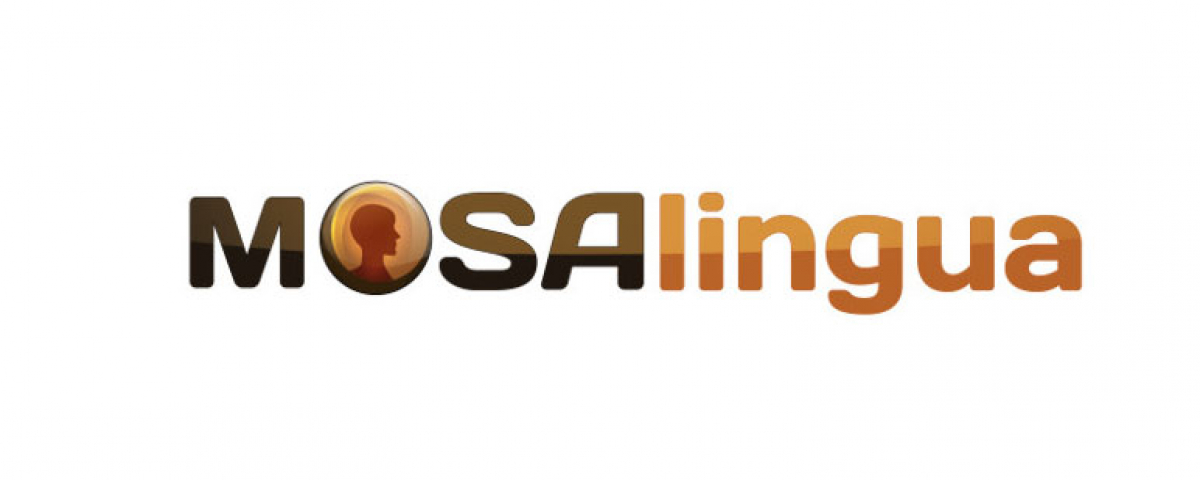 Category: Mobile App
LANGUAGES (8):
Minimum Price: 3.74 €
Summary
The Mosalingua app has already convinced millions of users. This is quite a different language learning app. Indeed, Mosalingua is based on short and long term memorization techniques, to make you learn a foreign language. Nothing to do with Duolingo, here learning shows a more serious side, which allows you to learn a lot of vocabulary, in a few minutes a day. Mosalingua has studied the characteristics of memorization, to learn vocabulary quickly, but above all not to forget it. Clearly, the application will use the famous Pareto law, by making you work mainly on the difficult elements of a language. Their algorithm is therefore programmed to make you discover vocabulary, test you on it orally, in writing and visually, then make you work on it again for a certain time, depending on your ability to learn. Mosalingua, is not just an application. Indeed, the founders quickly developed other complementary content accessible via their web platform, to make it a complete learning solution. For those who knew Mosalingua before 2021, know that today everything has been merged under the name Mosalingua Premium (Web & Mobile). On this page we give you our opinion for the Mosalingua mobile application. Then, we will complete with the content available via the web platform.

---
I like...
✅ Integrates all elements of language such as vocabulary, speaking, listening, grammar, reading and writing

✅ High degree of customization

✅ MosaDiscovery lets you create maps from any text on the internet

✅ Specialized spaced repetition system maximizes your results with minimal effort

✅ Significant amount of additional resources

✅ Simple Interface

✅ Flashcards cover tons of different scenarios and can get quite advanced

✅ Entire dialogues are available for study

✅ Learn phrases in real context

✅ Excellent customer service

✅ The grammar is not too advanced

✅ Everything is available offline and synchronized on your different devices

✅ Active community of teachers around the world
---
I don't like...
❌ Learners must respect the SRS timetable that Mosalingua calculates for them

❌ Some native speaking recordings are not of the best quality

❌ Lack of the playful side

❌ Confusing subscription options

❌ Mosalingua apps are separated by language on Android

❌ Only 8 languages available (this may not be enough for some polyglots!)

❌ The platform can feel outdated and the navigation is not always as intuitive as I would like

❌ You have to pay for additional resources - although these serve very specific needs
---
Detailed description
Available languages

It is possible to learn the following languages through the application:
🇬🇧 🇺🇸 English
🇪🇸 Spanish
🇫🇷 French
🇩🇪 German
🇮🇹 Italian
🇵🇹 🇧🇷 Portuguese
🇷🇺 Russian
🇨🇳 Mandarin Chinese
Our detailed opinion on the Mosalingua application

Let's start by talking about the Mosalingua app.
Its strengths allow it to stand out clearly from the lot compared to the majority of applications for learning languages.

Here are the ones we consider major:
➡ The Mosalingua method (MosaLearning®) is based on a spaced repetition of your learning, which is the only way that really works to retain long-term vocabulary that you do not use regularly. We come back to this a little later.
The application works on oral and written skills: oral comprehension by listening to words or short sentences, accentuation by repeating the words and comparing them to the recording, and writing by learning the spelling of words and rewriting them ourselves.


➡ The content is both very rich and very well organized. In other words, you can choose a fairly specific theme and go far on this theme: a lot of vocabulary, expressions, quotes, cultural anecdotes, etc. So anyone who is seriously committed to learning a language will find enough material in Mosalingua to go far.

➡ "Smart bonuses" are often unlocked at the end of a lesson. By this I mean that it is not about earning points or fun gadgets marking your progress or developing a character, as with other apps. In Mosalingua there are expert advice, typical proverbs and jokes, unusual knowledge, in short, content to learn better or to open up to a foreign culture. You can find them easily by checking the Progress tab on the bottom line of your phone. These bonuses are not a trivial element because, whatever the app, repeating exercises becomes boring if there is no motivation from elsewhere. Our evaluation of the bonuses to read or listen to on video, in comparison with other apps, gives a real plus to Mosalingua because they are real advice from teachers and polyglots.

➡ An interesting novelty for all those who are able to do several things at the same time (I know it's not given to everyone, but it's so good for those who are multi-taskers!): hands-free mode of the app allows you to learn vocabulary when you are busy with something else that does not require your brain too much... by cutting your vegetables, on your exercise bike, or even walking in the street without having your nose on your phone!
Why Mosalingua performs better than other language apps

Let's go back for a minute to the Spaced Repetition System (SRS) that made Mosalingua famous. Other apps offer you to come back to vocabulary on a regular basis, but what makes Mosalingua strong is that its creators have put the principle of spaced repetition at the center of their method. They talked about it from the start to explain how the intelligence of their system will help you learn more effectively.

The objective is to make you remember up to 3000 words which represent 80% of the commonly used vocabulary. To do this, the app will not simply make you review the words learned at regular intervals, it will ask you how well you know each word, on a scale of 1 to 4 (review immediately / difficult to remember / well learned / perfectly known).

By self-assessing yourself at the end of each lesson, you program the vocabulary review in a more intelligent way: you will be questioned on it after a period studied according to your answer until you know the word perfectly, and even afterwards because on in the long term, nothing is definitively acquired.

Basically, Mosalingua takes into account a truth about language learning that we tend to overlook: perseverance and consistency are the key words!
Our test on the course of a lesson

Initially you choose the language of the interface among 5 languages (English, Spanish, German, Italian, Portuguese), as well as the learning time you wish to devote to this language each day. Above all, you choose why you want to learn English, Spanish or one of the other languages offered: to travel, for your work, etc. This will influence the content that Mosalingua will offer you in the lessons.


You can of course also choose your level or do the mini-test at the start, so as not to be polluted by basic vocabulary if you are no longer a beginner. Another advantage of Mosalingua is that it offers enough levels to allow you to be effective from the start.
Everything is available offline and synchronized on your different devices, so wherever you are, connected or not, you will find your lessons where you left off.

At each lesson, you must review the vocabulary learned (the "cards") and then learn more. Mosalingua offers you each time a pack of 5 new cards but you can delete them and choose others if these words are of no interest to you.
Here again, we appreciate the quality of the app down to the smallest detail: we have the possibility of choosing a subject, then a sub-subject, then each card we want to learn.
We are involved at every stage of learning.

Are you planning a trip? By spending 5 minutes a day for 2 months, Mosalingua offers you to learn the 600 key words and phrases with which you will manage very well during your stay abroad. To learn a word or an expression, you listen to the card, you pronounce it, then you memorize it (the app asks you until you have remembered it without making a mistake), and finally you learn the spelling and you write down the word or phrase to memorize it well. A self-assessment concludes the lesson and schedules the review time for each card. A method that has been tested and found to be very effective.

Even on the oral part, which is often neglected on language apps, our opinion is favorable: Mosalingua allows you to work on your accent by recording your voice right after listening to a native's recording. Comparing the 2 then helps you hear the differences and improve your pronunciation.

Other details that we appreciate about this app:
➡ There is often a sentence and an image associated with the word or expression that we are learning, which makes memorization easier because we will now associate this word with this idea and / or this image.


➡ The app is well made to not want to skip the writing exercise because it would take too long to write: the letters are easily accessible and when it comes to a sentence, the whole words are offered .

➡ If you want to integrate a word or expression that you have learned elsewhere into the app, you just have to create a card yourself. First start by searching if it exists by going to "…" on the bottom line, and clicking on "Search". If it is not there, create a new card indicating the word or expression, its translation, and an example sentence if necessary. And what is strong enough: a synthetic voice will read the map to you to revise it.

➡ The approach of Samuel and Luca, the French and Italian co-founders respectively, is in our opinion very interesting: they are present in the app through tips and videos to help you, they communicate their passion in an intelligent way, it's a bit as if they were by your side in your learning.
How to get started with Mosalingua

Getting started with Mosalingua is easy. Simply download the Mosalingua app to your iOS or Android device. When you launch the app for the first time, you can take an assessment test to calculate your level in the language (or skip this step if you're an absolute beginner). Then you select your reason for learning the language.

Options include travel, socializing, exam preparation, and more. After that, it's time to start learning flashcards. You can tap on the "Learn" tab to see which flashcards you are about to learn. If you have already learned some, the Learn tab becomes the "Practice" tab (look at the bottom of these screenshots):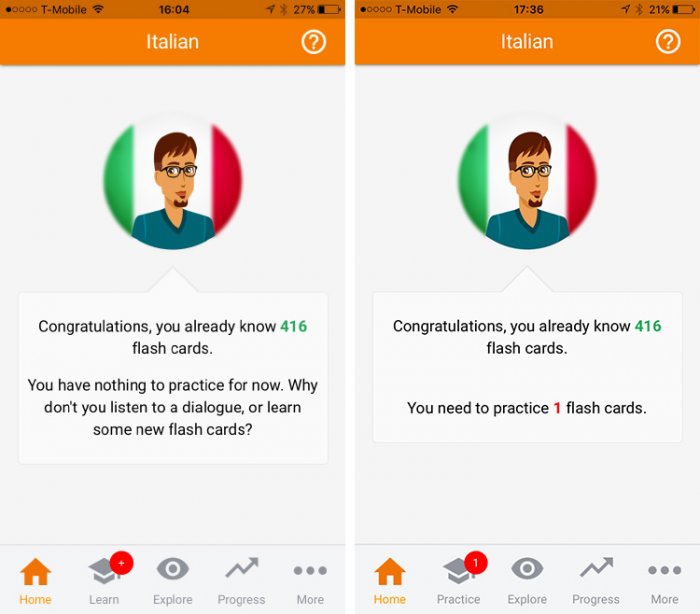 When it comes to flashcards to study,
Mosalingua
does the heavy lifting for you. It has a built-in directory of thousands of flashcards you can choose from. Tap the "Explore" tab to search for flashcards and select the ones you are interested in. You can browse cards by topic, level, or by typing a keyword to find a specific card.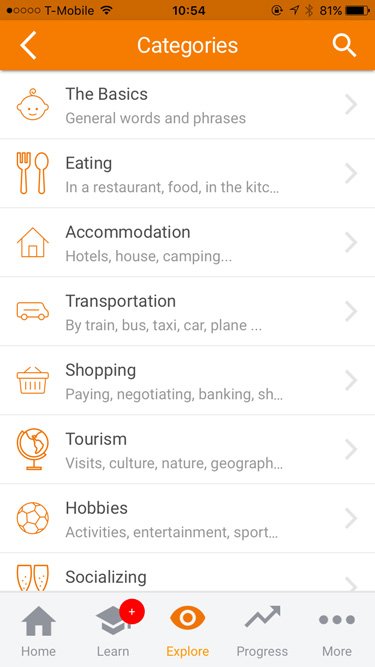 Each flashcard contains a recording of a native speaker saying the word or phrase. You can also create your own cards, just like with generic flashcard apps. The Italian text on your homemade flashcards will be read by a computer voice.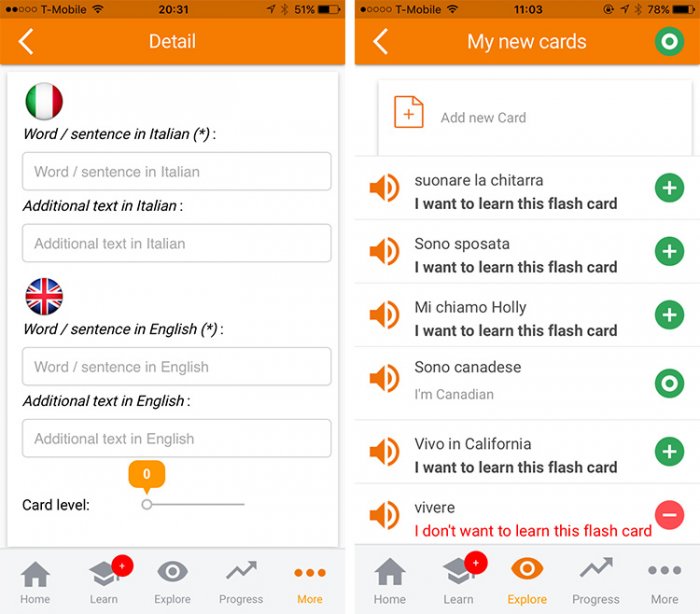 If you are not creating or looking for your own flashcards to learn, Mosalingua will choose for you. He also does a very good job of choosing the appropriate cards. I LOVE this option, because if I'm too lazy to browse through the repertoire, or don't know what to study next, it's fine to let the decision be made for me. So I never have an excuse not to study with Mosalingua.
The Dialogs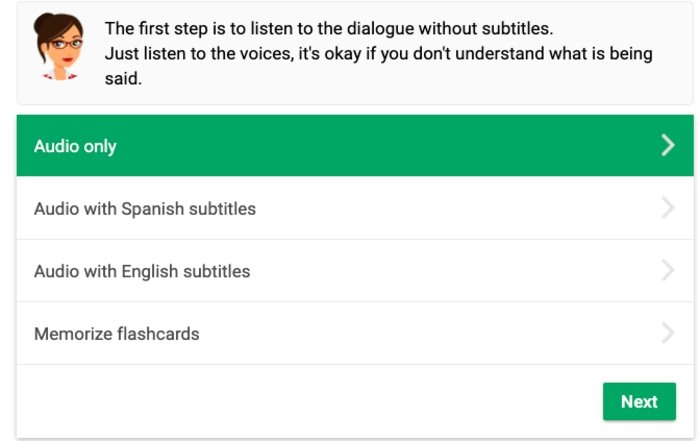 The dialogues are not automatically presented to you and you must choose them according to your needs. You have the option to listen to native speakers read, add Spanish or English subtitles, and learn all the words with the flashcard method.
How it works:
➡ You choose the playback of your choice and listen to the audio only
➡ Then you listen to the audio again but with Spanish subtitles
➡ Once you do that, you finally get English subtitles
➡ At the end of this section, you will be able to learn new flashcards
➡ This structure is fun and interesting because it avoids the use of a direct translation on the first try. Instead, it immerses you in the language (even if you don't understand everything) and gives you a stress-free learning environment.

Hands-free

The hands-free section is extremely interesting because you can use it on the go.
How it works:
➡ You will see an English word followed by the English audio
➡ You will then have 1-2 seconds to think about the Spanish translation
➡ Once this time has elapsed, you will hear the word in Spanish followed by its written translation
➡ This exercise is in progress and you only need to press play once to enjoy 50 random flashcards available at your level.
Active community of teachers
First,
Mosalingua
teachers are very active on the blog and social networks. This is very unique to
Mosalingua
because you can chat with a teacher who can help you and support all your learning. Indeed, they will be able to guide you through the content of
Mosalingua
or they will help you find the content or resources you are looking for. All in all, this is a very important tool for all language learners at all levels and it shows that compared to other apps,
Mosalingua
wants to ensure a "human aspect" to language learning. languages.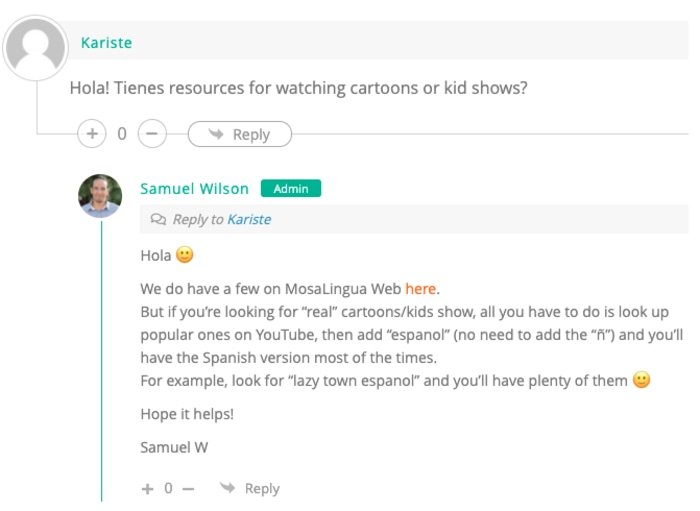 Flashcards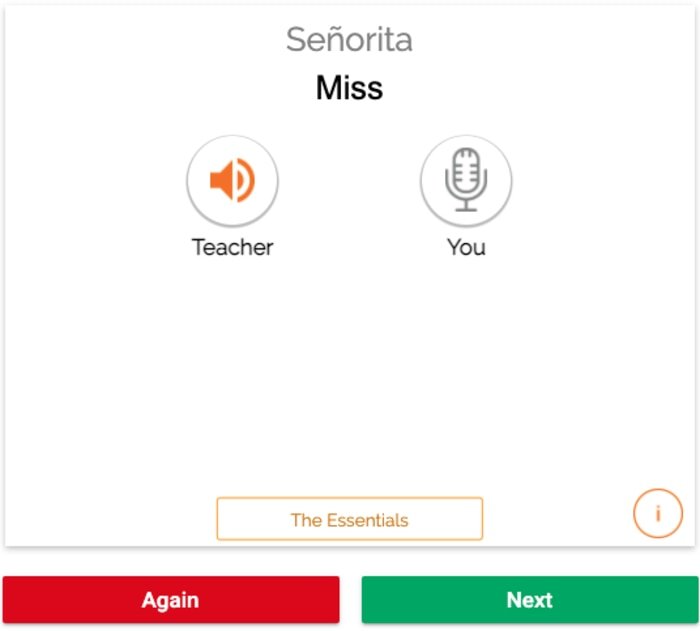 Flashcards are the main tool of
Mosalingua
and are a mixture of simple words and basic phrases.
How it works:
➡ You will first hear the word all alone
➡ Then you will hear the word and see it written
➡ Then you have to repeat the word yourself and save it before continuing
➡ This structure may seem monotonous, but it is a reliable method that allows you to pace your learning curve. Plus, there will always be an element of repetition when it comes to learning a language!
The whole point of this method is a specific order of language assimilation; listen and repeat, memorize, write and evaluate all three at the same time.
What more will Mosalingua Premium (Web & Mobile) bring you?

With all this, do you need the other tools offered to you on the web platform?
Learning a language is not just about memorizing vocabulary. Grammar needs to be tested in lots of different sentences, language needs to be practiced in context, you need to read, listen to dialogue, practice speaking. Not just any app can do this.


Mosalingua has therefore created a platform that you can consult on all your devices, mobile or not, and which gives you access to many additional resources to progress. Originally the web platform required a paid subscription in addition to the application. It was a shame because most people were satisfied with the app while the additional tools are really worth it.

Today, Mosalingua has combined all of its content into a single subscription, which in our opinion is a real advantage for those who want to invest more than a few minutes a day. The subscription price is not higher than other language apps whose wealth of content is much more basic, hence our very positive overall judgment of Mosalingua.
What your Mosalingua Premium subscription includes

The Mosalingua Premium app: you have access to Mosalingua apps for all languages, and especially with all optional packs. You will therefore not have to hesitate to unlock additional packs such as slang vocabulary, which you might have put aside otherwise but which is proving increasingly useful in everyday life! Not to mention grammar lessons with videos and exercises that allow you to learn with Mosalingua's effective approach.


A multitude of audio and video resources to continue your learning beyond the app. Essential or not? Clearly yes, because to speak a foreign language you need more than vocabulary and grammar lessons. If possible, immerse yourself in a context that speaks to you.

With the MosaStories, you can immerse yourself in dialogues and scenes from everyday life, or even from the professional world. The texts are classified by level so you don't get lost.


MosaDiscovery: this function is similar to what Grammarly offers you, to name a plug-in that we like because it is very efficient. Thus, when you consult a web page in a foreign language, and a word is unknown to you, you just have to click on it to have the translation.

But the big advantage over an app-independent plug-in is that you can add the new word to your Mosalingua app. So you integrate it into your revisions with the other cards, and that's just great.


MosaLibrary: it is a library of audiobooks, ebooks and videos. When you have reached a certain level, this option takes on its full meaning because reading in a foreign language is a good complement to more "academic" learning. Every month, the library is enriched with new books and videos, which makes it a real asset.

Finally, MosaCommunity: it is the community of learners like you, with whom you can share tips and resources. An additional option for those who like to exchange with other users online.


I pass you the MosaChallenges proposed between learners of the Mosalingua community. Those who need that group motivation will find it on their own, and that's enough for today!
Additional training available

MosaSeries, MosaTraining and MosaSpeak are 3 other types of learning offered by Mosalingua but they are not included in the subscription. For MosaSeries it is a story to follow on video, to work in particular on oral comprehension and to (re-)motivate yourself with a learning pleasure.


MosaTraining is a training to learn how to learn a language better, we talk to you about motivation, organization, efficiency, etc.
Finally MosaSpeak, these are masterclasses to work on a spoken language and gain confidence in expressing yourself.


You can of course access these trainings at any time, the cost is around 100€ for each one.
Such a wealth of content might put some of you off. If you are not sure of the solution that will suit you best, you can in my opinion base yourself on these 3 elements:


Mosalingua is a great app for memorizing a large volume of words and expressions very effectively, provided that you are honest about the self-assessment of the memory cards and that you follow the suggested rhythm (small, very regular sessions).
The most successful language learning solutions are those that allow lessons to be personalized.


This one does it in many ways, and so it really does!
➡ The app places you in a very specific level, it allows you to select your own words to learn, and it helps you memorize vocabulary according to your daily skills.
➡ You have access to additional content adapted to your needs: vocabulary but also texts and videos that immerse you in a context that concerns you. This way you go further in the practice of a language in a way that is useful for you.
➡ Finally, the price of Mosalingua Premium (Web & Mobile) is attractive compared to other apps, courses or methods. It is a really very complete interactive solution, barely more expensive than a classic method which would contain a book + a CD.

For all these reasons, we place Mosalingua and its web platform in our Best-Of solutions for learning languages.
Tip: Do not try to explore everything at the same time the first week, there are too many things and you risk being discouraged. Take your time and create a progress plan with a few goals, it will help you gradually use their videos, library, etc.

My experience with Mosalingua: the good one
There's a lot to love about
Mosalingua
.
The flashcards cover tons of different scenarios and can get pretty advanced if you want. Some of them contain individual words to help build your vocabulary, and others have whole sentences, which improves your conversation skills. Beyond flashcards, you can also study entire dialogues!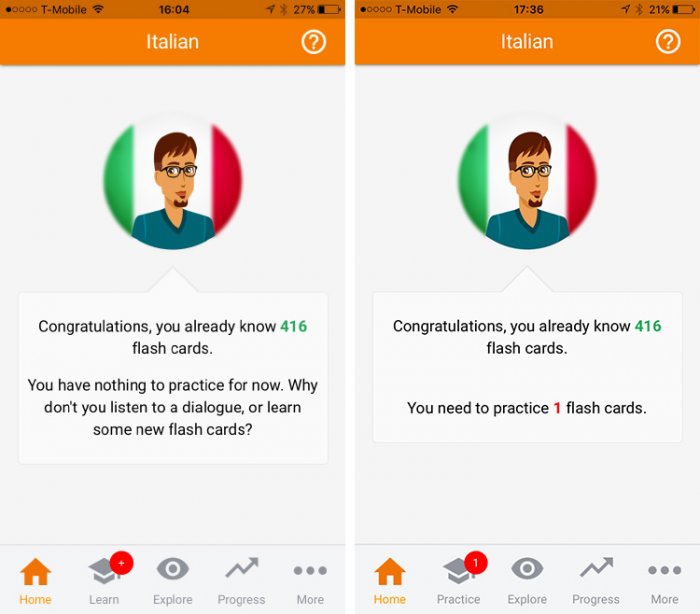 I found this feature very useful, as it allows me to see sentences in real contexts. Some days I just don't feel like studying a stack of flashcards. Dialogues are a great alternative because they tell a story. Browse them by topic, select the one you want, and follow the steps to study the dialogue:
➡ Audio only (just actively listen and watch the accompanying footage, even if you don't understand everything)
➡ Audio with foreign language subtitles (listen again and read in your target language as you go)
➡ Audio with English subtitles (listen again and see the English translation)
➡ Memorize (select the cards you want to add to your deck for your next learning session)
I also liked unlocking bonus material after completing a review session. A bonus item can be a joke, a fun fact about the language or culture, learning tips, or a popular phrase or quote in your target language. You can add each of these items to your flashcard deck if you wish.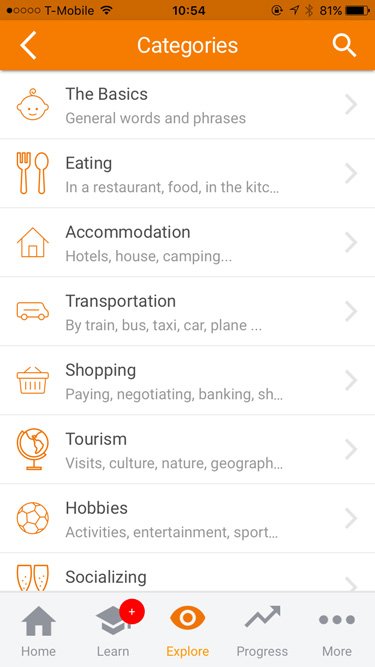 Another great aspect of Mosalingua is their amazing customer service. On almost every screen in the app, you can tap the ? icon in the corner for an explanation of what to do, followed by options to rate the page or send a suggestion. You can also report issues with individual flashcards. And the response time is fantastic. I left a lot of comments on pages and flashcards, and almost always got a response from a real person within 24 hours, either to confirm there was an error that they'll fix, or to ask me more questions to better understand the problem. I have never had such good customer service on any app, ever. Congratulations, Mosalingua.
One of my favorite features about
Mosalingua
is that it doesn't shove grammar down your throat. I don't like studying grammar when I'm learning a language for the first time. Often, grammar rules fall into place after learning a good number of phrases and their meanings. If you want to learn more about grammar (and sometimes I do too), you can go to the "Lessons" category in the "Explore" tab and search for specific grammar rules.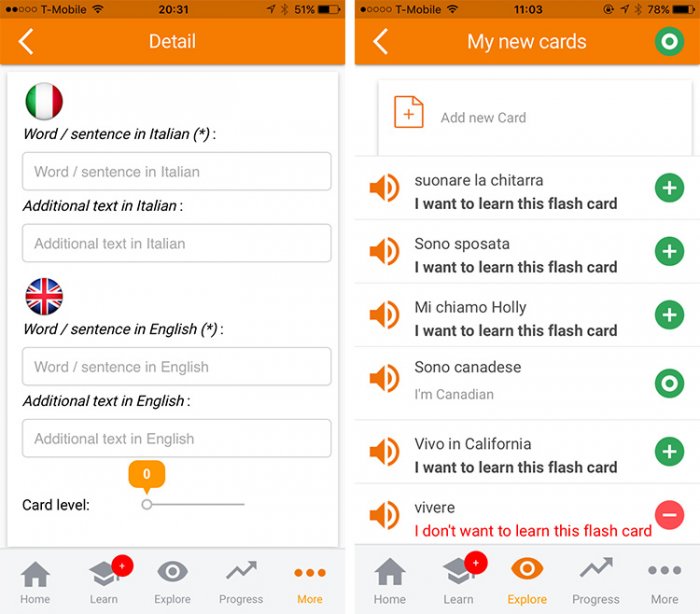 Finally, I must salute Mosalingua's non-spammy callbacks. There are very few apps on my phone that I allow to send me push notifications. They always seem to abuse it with notifications like "Here are some tips for using this app better!" or "Looks like you haven't logged in for a while. Why not see what your friends are up to?".

I have to admit that I only enabled Mosalingua notifications so I could comment on them for this review. But the developers were telling the truth: they don't abuse the feature. You receive a notification when you approach 24 hours since your last exam session.

My experience with Mosalingua: what could be better

As with any product that has a lot of features, Mosalingua has a few areas that could use some work.

Although Mosalingua specializes in SRS, and they do it very well, there are times when I wish I had the ability to "override" SRS by studying my flashcards more often.


For example, some time ago I took a trip to Burma and wanted to learn about 20 Burmese words and phrases for my trip. I didn't have much time (I had only created my flashcard deck a few days before departure) so I studied my cards several times a day before my trip. I used a fully customizable flashcard app (similar to Anki) and was able to open my deck to study at any time. But with Mosalingua, you have to stick to the SRS schedule that it calculates for you.

Mosalingua is intended to help you commit words and phrases to your long term memory, and 'cramming' your flashcards will not accomplish this (I forgot almost all of my Burmese flashcards about a week after I got home). While it's best to stick with Mosalingua's precisely calculated SRS schedule if fluency is your goal, for those times when you need to get vocabulary into your short-term memory for whatever reason, you you will need an alternative application.

My next comment only applies to the Italian version. I found that a small handful of native speaker recordings were not of very good quality. They were muffled, or too quiet, or the tone of the speaker didn't quite match the "vibe" of the sentence on the card. It didn't happen too often, and I used the "report a problem" feature on the map to post a comment about it.
Frequently Asked Questions
What is Mosalingua?

Simply put, Mosalingua is the brand name for multiple language learning products.

Its legendary program, Mosalingua Premium, is a flashcard system that uses the MosaLearning® method to help you learn quickly and effectively. Their other programs focus on specific language learning skills to get you fluent even faster.

What is the MosaLearning® method?

The MosaLearning® method is based on 5 concepts from cognitive science and psychology:
➡ Spaced repetition system — to store information in your long-term memory, you need to space out your review sessions
➡ Active recall - to learn something, you need to be able to easily retrieve it from your memory, without help or hints
➡ Metacognition - it is the act of reflecting on your thoughts
➡ Pareto Principle - you should focus on the most frequently used words and you will make dramatic progress
➡ Learner motivation and psychology - in-person email support to personalize your learning method
How do you use Mosalingua?

Just like Duolingoor Babbel, a few minutes of revision a day will help you learn your target language. Customization is key - you can use the premade sets or create your own. Browse the decks by topic, not by lesson, to make sure you learn the words you know you'll need and use.
How to benefit from the PolyglotClub discount
Are you lost on how to benefit from the reduction? Here are the steps in detail:
➡ Click on the button below which sends you to the presentation page (this one does not display our special rate):
I want to subscribe to Mosalingua 😃
➡ Click on Start free trial, then on I start.
➡ Create your account by leaving your email and choosing a password.
➡ On the confirmation page, you will see that our promotion code and the discount have already been applied (if not, you can insert the following code:
POLYGLOTCLUB-PREMIUM
by going to "Click here to insert your discount code").
➡ Fill in your payment information and confirm to start your 15 day free trial.
➡ At the end of the trial period, you will benefit from our special rate if you wish to continue. Otherwise you can end your subscription during your free trial.
Can Mosalingua help you achieve CEFR levels?

Mosalingua can help you progress towards the levels of the CEFR (Common European Framework of Reference for Languages).

The proposed level progression varies according to the courses:
➡ All levels (A1 – C1): Spanish, French, Italian, German, Chinese, Portuguese, Russian and English
➡ "False" beginners and intermediates (A1 – B2): Business Spanish, Business English, Medical English
➡ Intermediate and advanced learners (B1 – C1): TOEIC Vocabulary and TOEFL Vocabulary
Does Mosalingua offer language training for companies?

Yes! Mosalingua offers several different corporate packages for businesses of all sizes. These courses include domain-specific vocabulary or other content tailored to your business needs. There is a basic enterprise plans, but if you have more specific needs, there's also a custom pricing option.
Is Mosalingua better than Duolingo?

You know it, you love it. Duolingo is one of the most popular programs out there, and it's free. So why would we recommend Mosalingua over that? Because Duolingo uses computerized narration and doesn't offer as many resources. Plus, it teaches you useless vocabulary, and no one has time for that. Check out our Duolingo review for more.
Is Mosalingua better than Babbel?

In theory, Mosalingua and Babbel share a very similar learning structure. In practice, Mosalingua performs it better in all areas. Babbel suffers from inconsistency when it comes to less popular languages. Its price is also comparable to that of Mosalingua but offers much less in comparison.
Is it possible to become bilingual thanks to Mosalingua?

I don't think the app itself can make us bilingual. It is a complete tool, but it is true that to become bilingual, it is important to have several tools available and to practice the language with people. But, Mosalingua greatly helps us to become one. What I mean by this is that thanks to the large vocabulary base that Mosalingua offers us, it is no longer very difficult to speak a language fluently. You will only have to learn a little conjugation, know one or two grammar rules and you can already manage wonderfully. The best thing to do would be to memorize vocabulary with Mosalingua and watch series at the same time. I think it's a very good mix to progress quickly.
Can I get a refund?

Yes, you can get a refund within the first 30 days.
Discover the Mosalingua and get our special discount

The Mosalingua app is free to download. So you can test it and start learning. However, you will need to subscribe to the Premium plan (Web & Mobile) to have all the content and all the features.
By subscribing for a year, you benefit from a significant discount: your subscription will cost you 59,90€ the year (equivalent to 4,99€ per month), while choosing a monthly subscription it will cost you 9,99€.

Thanks to the following code: POLYGLOTCLUB-PREMIUM, you also benefit from a 25% discount on your annual subscription, i.e. an exceptional price at 44,93€ for the whole year (instead of 59,90€), which is only 3,74€ per month.
I sincerely think that it is a really cheap price compared to the content offered. These subscriptions give you access to all content for all languages and can be canceled at any time.

Note: you have 15 days to test

Mosalingua

for free. You will know if this solution corresponds to your needs. You can end your subscription without any problem during this test period, without having paid anything.

By clicking on the links in this article, the discount code will already be applied on the payment page (be careful, it does not appear on the initial presentation page). You must save your bank details but nothing is charged during the 15 days of free trial.

I want to test Mosalingua for free