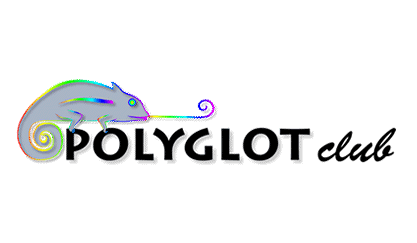 ---
Pimsleur - Test and Review 2022 Write a review about this language tool.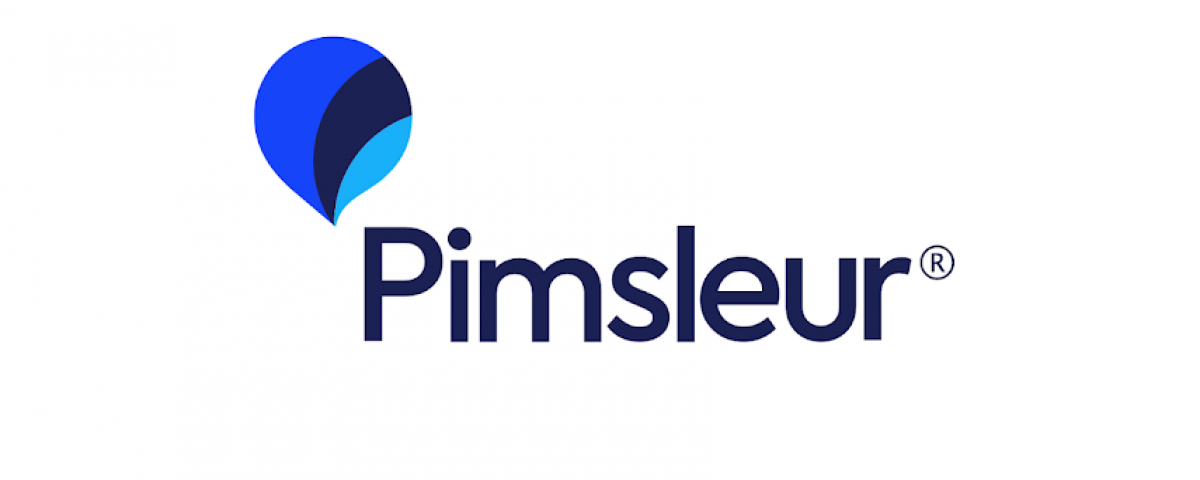 Category: Audio
LANGUAGES (30):

ojw

Minimum Price: 15 €
Summary
Pimsleur is a popular method for learning languages created by linguist and psychological statistician, Dr. Paul Pimsleur. The method builds speaking and reading language skills through audio lessons that incorporate "graduated interval recall" or SRS (spaced repetition system). It develops the learning of basic vocabulary, the activation of anticipation skills and the use of natural learning through the conversation exchange. Everything is designed to stimulate your mind into learning your target language efficiently and effortlessly. The method, in fact, boasts that it can teach you enough to begin conversing in as little as 10 days.
---
I like...
✅ Oral practice: thanks to this learning, you will focus on the orality of the language: listening is fundamental in learning a foreign language.

✅ Pronunciation: You will be able to acquire a better pronunciation of words: each term taught is broken down syllable by syllable.

✅ Combine with another activity: It can be combined with another activity, but be careful to stay attentive and active during the lesson. Audio-based learning is convenient for those who want to take lessons while commuting. Unlike 2022, for example, you won't need to be glued to a computer to advance through your courses. There are no texts to follow (whether you want them or not).

✅ Practical vocabulary: The vocabulary learned is practical and easily usable, if you need to learn this language for professional or personal reasons: you will then be able to tell where you come from, how to specify your level of language proficiency, how ask to repeat, order food, drink, or ask for directions (among others).

✅ Learning is intuitive: as you go along, how the language works will become obvious to you.

✅ Spaced (or gradual) repetition stimulates memory and strengthens the desire to learn.

✅ Many languages ​​offered.

---
I don't like...
❌ Content only in English: this can curb the desires of some learners, if they do not master English well (or not at all).

❌ Only audio: By relying only on audio, we make little effort to concentrate, compared to writing.

❌ No grammar: This method allows very little work on grammar, in favor of vocabulary.

❌ Not everything is included in the price: An additional cost must be paid to access additional exercises.

❌ No written support: There is no written support to know how to spell the words listened to and repeated.

---
Detailed description
The origins of the method

The Pimsleur method owes its name to the American linguist Paul Pimsleur. The researcher has extensively studied the methods of learning a language. His work has mainly focused on the practice of a foreign language by children: they can indeed speak a language without dwelling on its structure (grammar). He tried to recreate this in adults: for this, he developed a method, designed and marketed in 1960. This method was available for a long time on CD, then on MP3. Today, it is available on the internet and via a mobile application.


It is very popular in the United States. The lessons of the Pimsleur method give precedence to oral comprehension, with a program based on sentences to be listened to and repeated in a spaced out manner. Spaced repetition is also a good way to learn vocabulary, and above all, to memorize it. Moreover, it is also called SRS (Spaced Repetition System). This learning technique is based on revisions at regular intervals: the more what we are trying to learn is anchored in our memory, the more the lessons can be spaced out from each other.

What languages ​​are involved?

Attention, small particularity: Pimsleur offers learning of other languages ​​from English. It is therefore important to already have a good knowledge of English.


The Method is available in a long list of languages:
➡ Albanian
➡ German (Swiss and Standard)
➡ English
➡ Arabic (standard and dialects)
➡ Armenian (east or west)
➡ Chinese (Mandarin and Cantonese)
➡ Korean
➡ Haitian Creole
➡ Croatian
➡ Danish
➡ dari
➡ Spanish (Castilian and American).
➡ Farsi
➡ Finnish
➡ French
➡ Greek
➡ Hebrew
➡ Hindi
➡ Hungarian
➡ Indonesian
➡ Irish
➡ Icelandic
➡ Italian
➡ Japanese
➡ Lithuanian
➡ Dutch
➡ Norwegian
➡ Ojibway
➡ Pashto
➡ Punjabi
➡ Polish
➡ Portuguese (Brazilian and European)
➡ Romanian
➡ Russian
➡ Swedish
➡ Swahili
➡ Tagalog
➡ Czech
➡ thai
➡ tuc
➡ twi
➡ Ukrainian
➡ urdu
➡ Vietnamese

How does it work?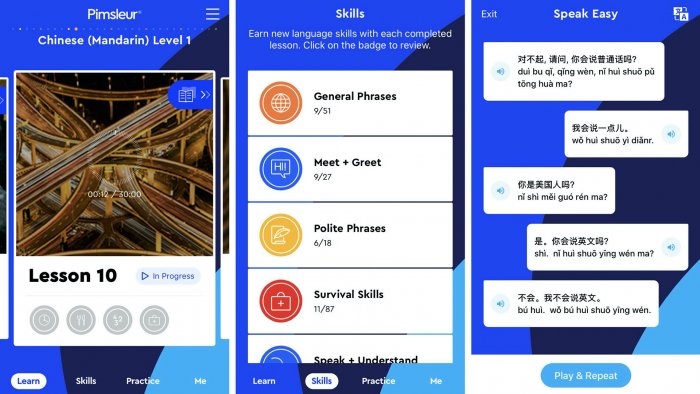 ---
Lessons organized by modules
Your equipment is limited to an audio headset, and a small booklet detailing the culture of the language learned will be given to you to accompany you. The lessons are organized in the form of modules, also called levels: moreover, a lesson lasts 30 minutes. Each module is made up of 30 lessons. To learn a language using the
Pimsleur
method, you must complete one to four modules (levels).
What is the content of a lesson?

First, a lesson always begins with a conversation in the language studied: two people get to know each other, or discuss a subject. This first part introduces the vocabulary that will be present in this lesson. After this introduction, new words and phrases will be given to you: they correspond to what you have just heard. You will then have to repeat them to assimilate them. Then, when you have to say a sentence, you can think for a few seconds to make your proposal. This gives you time before you get the right answer. When a lesson ends, you hear the initial exchange again: this time, you have assimilated all the vocabulary words necessary to understand it. Vocabulary from one lesson can be found in another. As a result, you stay stimulated and you memorize the new vocabulary words learned for a long time.

A unique way of learning

This gradual repetition software allows you to learn a language effectively. It calculates review intervals for each session. In other words, every learner can save time and memorize vocabulary words efficiently and quickly. Moreover, by focusing only on the oral, the memory is stimulated. The vocabulary of the spoken language becomes clearer. It's like going to a country and getting to know the language through contact with the locals. Thanks to the Pimsleur method, you master a language without even traveling.

How much does it cost?

➡ Lessons are available from 15 USD per month.
➡ A more complete version, with additional exercises, is available for 20 USD per month.
Although cheaper than an actual lesson with a teacher, it can get expensive if you want to buy the whole series for a particular language. For those who prefer to study at home, however, this is a great alternative to consider.

Conclusion

In conclusion, the Pimsleur method is a good way to learn a language without difficulty. Listening carefully will allow you to assimilate key words on a day-to-day basis.

Where and how to acquire the Pimsleur method?
If you think
Pimsleur
suits your needs, then here is a way to acquire it at a more reasonable rate. Click the link below, choose the course(s) you are interested in, then enter the code SAVENOW in the Promo Code field of your basket.
I want to try the Pimsleur method
Note: this is an affiliate link that allows us to earn a commission and also allows you to buy the method at a discount.