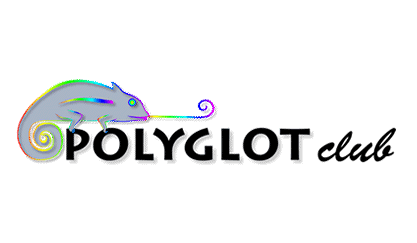 ---
Babbel Review 2022 Write a review about this language tool.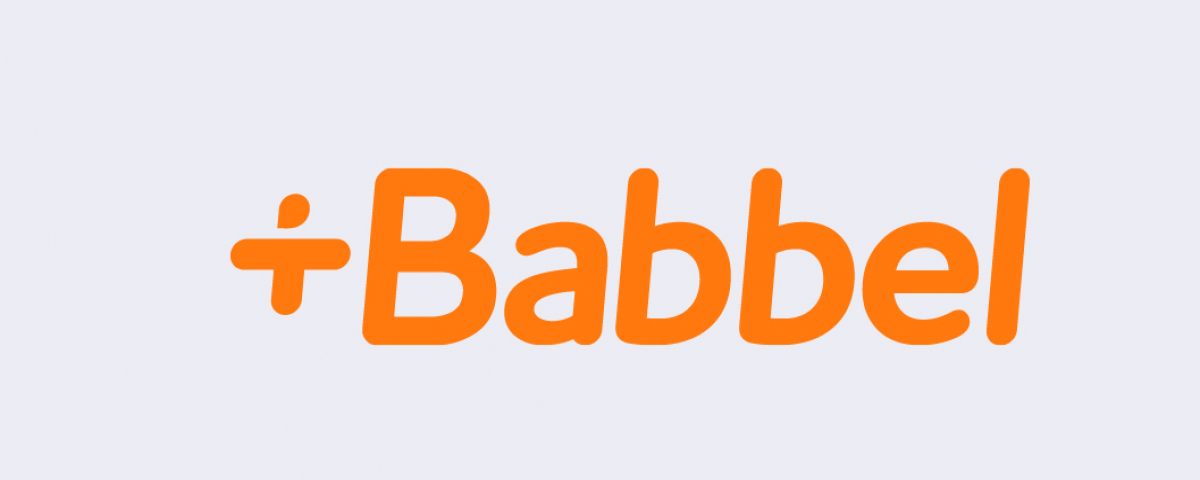 Category: Mobile App
LANGUAGES (13):
Minimum Price: 4.99 €
Summary
Babbel is an online language learning app & website. The tool offers content ranging from basic conversation to advanced language lessons. The method is based on advanced technologies such as the spaced repetition which optimizes vocabulary memorization. All audio extracts and dialogues are made by native speakers. The tool offers different courses (vocabulary and phrases, special courses, culture and inhabitant, grammar ...) which are divided into several parts.

Each part is made up of about 20 lessons involving:
➡ answering multiple-choice questions,
➡ identifying images,
➡ translating sentences,
➡ repeating or translating sentences orally,
➡ typing dictated sentences in the target language.

For each series of questions, the user obtains a grade. The app also offers a revision tool so you can review parts that are not well mastered.

---
I like...
✅ Rich and diversified content

✅ Simple interface

✅ Playful learning

✅ Structured courses

✅ Written and oral exercises

---
I don't like...
❌ No backtracking in lessons

❌ Immediate access to all lessons

❌ Slightly expensive app

❌ Pay for one language only

❌ No community

---
Detailed description
Getting started with the application

You are first asked to choose a foreign language that you want to learn. You can change that language later if necessary. The app will also ask for the motivations and the level in the desired language. You can enter a daily objective, depending on your objectives and your experience/level in a language. This objective will be used to set the pace of lessons and daily reminders. The application offers a small tutorial to explain how it works. Overall, from the start, the design is clean and the method is playful. The interface is clean. It's rather easy to navigate between all the features offered.

Available languages

🇬🇧 English
🇫🇷 French
🇩🇪 German
🇮🇹 Italian
🇸🇪 Swedish
🇩🇰 Danish
🇵🇹 Portuguese
🇪🇸 spanish
🇳🇱 Dutch
🇵🇱 Polish
🇳🇴 Norwegian
🇮🇩 Indonesian
🇷🇺 Russian
🇹🇷 Turkish
Prices

You can test the first lesson for free, to see if the method suits you. Then, different subscriptions are possible:
➡ 3 months for 29.99€: therefore 10€/month
➡ 6 months for 44.99€: therefore 7.49€/month
➡ 9 months for 59.99€: therefore 4.99€/month

The prices are in the middle of the competition. We like that Babbel offers quarterly or semi-annual subscriptions, unlike other apps that only offer annual or monthly subscriptions.

How it Works

The method works by course, theme and level. There are different courses, which are classified according to several levels: Discovery, Beginners I, Beginner II, Pre-intermediate, Intermediate, Independent, Advanced. Each level has courses, themselves divided into lessons. Each lesson has its own theme (holidays, travel, restaurant, new year). Some lessons offer several parts, because the application will use specialized vocabulary in this theme. At the end of these parts, a small test, in the form of a quiz will be presented, in order to check whether the vocabulary has been retained.


To better illustrate, we will take a random lesson:
We are in the intermediate level, and the lesson is about a car accident. First, a new vocabulary word is discovered and must be repeated orally. If you can't speak out loud, you can disable this option in the settings. Then, the app offers a short quiz with the other vocabulary words. Finally, a sentence is presented and we are asked to handwrite the vocabulary word. You will have access to clues if you have trouble writing it. After understanding the new vocabulary, you will have to work on listening comprehension.


Concretely, in this lesson, oral comprehension transcribes a real situation where someone had a car accident. You will then have to answer the questions using what you have heard, to improve oral expression and perfect your accent. Finally, a sentence will be displayed on the screen and you will have to repeat it orally. Note here that the voice recognition tool is powerful and if you do not pronounce the word well, you will have to repeat it and thus work on your pronunciation. One of the points that we have less touched on is grammar. Indeed, the application sets out during the lessons a good number of conjugation and grammar lessons according to the level of the student. Thus, you will learn grammar notions and will immediately have exercises to check your understanding. These exercises are made to intelligently work on the points seen in the grammar lessons just before.

From our point of view, it is good that the app adds grammar lessons and exercises during the lessons. This makes it possible to integrate more boring lessons directly into a fun course, in order to avoid having to do all the grammar at once.
Babbel: Pros and Cons
Pros

✅ Rich and diversified content: When you learn a language, you want to know as many words/phrases as possible. For once, the app actually offers a rather exceptional number of lessons. The set of lessons is well structured and offered in different parts, in order to expand the vocabulary and the ability to express yourself in each theme.


✅ Simple interface: Like most other apps, Babbel is available on phone, tablet and computer. The lessons can be downloaded to be used without internet connection. In addition, the interface is very user-friendly.

✅ Playful learning: The lessons are not as fun as on Duolingo, but they are still fun. Added to this, the application makes us work a lot orally and in writing. A perfect mix for memorizing vocabulary, but also for learning pronunciation. It also allows access to mini-games, which offer to revise vocabulary while having fun. In addition to the very playful side of these games, they simply allow you to learn without having the impression of studying, a pleasant experience, a bit like on Mondly with the VR app.

✅ Structured courses: In a fairly classic way, the application offers lessons punctuated by grammar and vocabulary points. Thus, you move forward quietly by putting into practice what you have just learned. An end-of-lesson dialogue ensures that you have retained the grammar and new vocabulary words covered.

✅ Written and oral exercises: The progressiveness of the method is one of the big positive points of this application. This pattern repeats itself as you progress. For Italian, no less than 105 lessons spread over 6 levels are offered to you for the beginner part and 87 for the intermediate part. As much to tell you clearly: Babbel offers a lot of content and, in my opinion, this is excellent news. Same thing for Russian with 101 beginner level lessons! But that's only half of the content. Grammar is an area of effort for the developers since a series of 67 lessons is available in Italian and 23 in Russian.

To make you progress,

Babbel

uses a range of exercises to practice:

➡ memory

➡ diction

➡ oral comprehension

➡ ability to reconstruct words

➡ words and sentences translations

➡ written expressions

Some examples with pictures!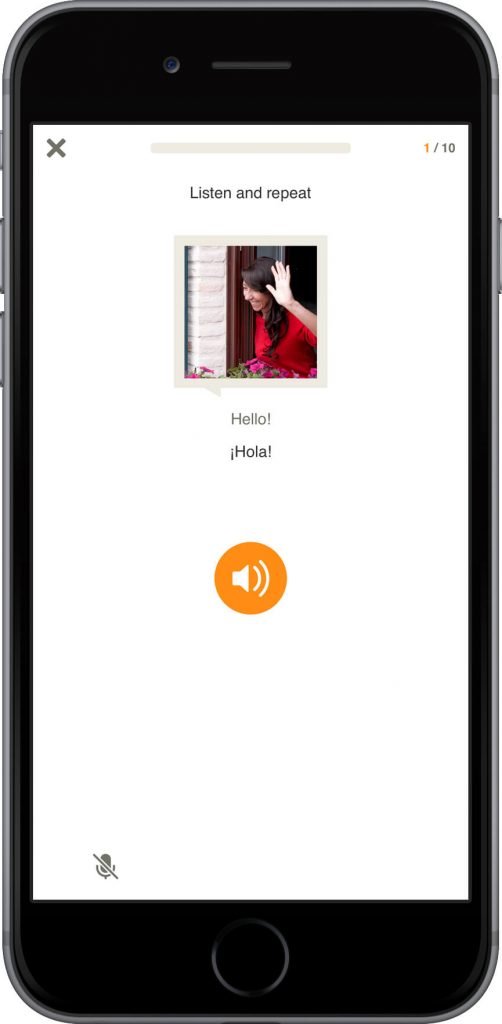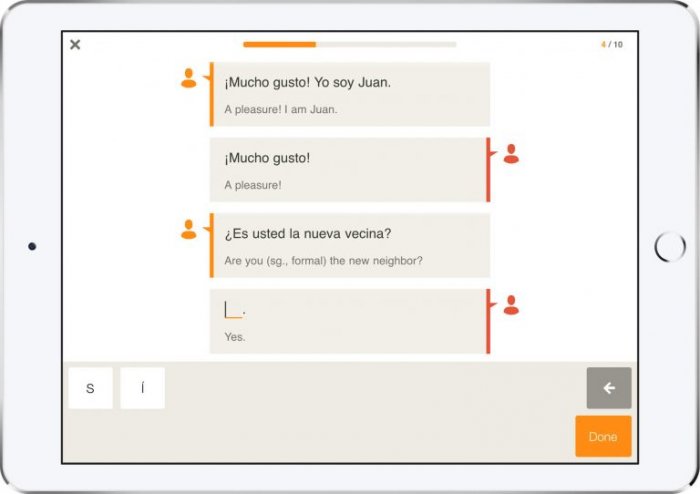 ✅ I also like the offline mode. It is possible to download your lessons and do them anywhere.

✅ I also like the review tool which makes us review all the vocabulary words learned since the beginning. This tool uses the S.R.S to stagger the revisions. The S.R.S, for Spaced Repetition System, works on the principle of progressive assimilation. In summary, the very first words you learn will come back less and less because the application believes that you have permanently retained them. Memrise and MosaLingua also use this system as well.

✅ I also like that Babbel publishes a language learning magazine. This reinforces the idea that developers are perhaps language lovers first and foremost. Babbel explorers, available on Facebook, will allow you to find a community of learners who will surely be able to help you.
✅ The pronunciation corrector! Even if I must admit that it annoyed me a lot the first times! Some lessons involve you repeating phrases or speaking out loud. Take the time to articulate well otherwise you will have to start over. The tool is nifty and I strongly recommend that you activate it when it is offered to you. Learning a language without speaking does not make sense.
Cons

❌ No backtracking in lessons: In a lesson, it is impossible to go back, to see the previous exercise. This is a small inconvenience, because if you forget the vocabulary seen just before, you will not be able to see it immediately. However, all the vocabulary can be found in the revision section.


❌ Immediate access to all lessons: From the start, all lessons are accessible. It can break the hierarchy, because all the lessons follow a certain line that goes from the easiest to the most complex. However, it is very interesting if you want to work on a particular theme directly, without having to finish all the lessons.

❌ Slightly expensive app: As we have seen, when you buy Babbel, you know you are buying quality. However, I would just criticize the application for being a bit expensive. Even if it is not overpriced like Rosetta Stone or Pimsleur, it is in the high price range. Good, but it's still very affordable!

❌ Pay for one language only: Unlike Busuu or LingQ, the prices indicated above will open the doors to you in a single language. You will not be able to "switch" between several languages offered by Babbel. I don't really like this idea because I like to be able to come back to languages that I already master and which deserve a little refresher. Learning a new language should not lead to neglecting those that we already master.

❌ No community: Even if there is the Facebook group "Babbel explorers", in which everyone is free to share ideas on languages, the application does not offer to connect to a community. So you are on your own with the application.
Conclusion – our opinion on Babbel

In short, it is one of the best ways to learn to speak a language fluently, quickly and effectively, even for a beginner. Overall, the lessons are comprehensive and the topics offered interesting. Concretely, we learn words and phrases that are useful on a daily basis and that we can reuse when travelling. The price-quality ratio is respected when you see the content of the lessons. You are therefore sure to have access to quality and well-stocked lessons. Thus, if you only do one lesson a day, it will be possible to have a good level in a few weeks, then to become bilingual or speak the language of Shakespeare with a very good level. Moreover, it really goes further and offers courses that correspond to a very advanced level, which allows it to be suitable for people who already have a good level in the language. We can also note the effort of the brand to offer mini-games. This function allows you not to get tired of a language and also allows those who have trouble with classic revisions. Overall, the app offers a lot of different features and can therefore appeal to everyone.

Premium or free version?

The free version actually allows you to test the first lesson. To be honest, if you really want to learn a language and have an advanced level, you will have to take out a subscription. However, the annual subscription costs 4.99€ per month, which is very correct and much cheaper than private lessons or a linguistic stay. If you study every day, you will be sure to make your investment profitable, in particular thanks to the number of lessons and topics covered. For example, if you want to speak English fluently or improve your skills, the app offers a huge number of lessons, plus additional English lessons (business English, travel etc.) that allow you to gain experience.

Advice

The review section contains all the vocabulary but it is not sorted by topic. So remember to write down the vocabulary, on paper or on your phone and thus make lists to learn vocabulary by theme. Another tip also, the revision section offers several options. Instead, prefer the one where you have to speak orally, the latter is more effective for learning to speak with the correct pronunciation. Also listen to podcasts and read books to improve faster. Some are available directly from the application. To speak perfectly and master the language you are learning, you will need to hear it and practice it every day. If you prefer to learn with native speakers, who are native to the language you want to learn, the Memrise app is for you. It will allow you to hear speakers speaking in oral comprehension. In any case, to speak fluent English or another foreign language, you will have to practice, listen and write as much as possible, functions available on most apps.

Frequently asked questions
Is Babbel free?

A free version exists and allows you to test 1 lesson. Then you will have to take out a subscription to have access to all the courses and lessons.

How to cancel the subscription?

To terminate the subscription, simply send an email to customer support, or go to settings > subscription and refuse automatic renewal, so your subscription will be terminated, but you can still continue to use the application until the date of the end of the renewal.
Can we learn regional languages?

Unfortunately, it is not possible to learn regional languages on this app.

How to register on the application?

The easiest way is to use the Babbel website, then a simple email address and some information will allow you to open a free account to test the application.
You can also download the app and try it directly.

What's the difference with Duolingo?

The main difference between these two apps is the learning method. In addition Duolingo offers a totally free version, unlike Babbel.

Is there a promo code?

The company very regularly offers promotions and discounts, the easiest way to get a promo code is probably to subscribe to the Babbel newsletter. Like this, you will regularly receive unique offers to pay less for the subscription.

Is Babbel effective?

Yes, it's better than doing nothing! But if you had to choose an effective application, I would recommend it with my eyes closed. My opinion of Babbel is that it helped me learn Russian from a zero level and Italian from a beginner level. On the other hand, it is not made for you if you already have a good level, that is to say, B2 and more.

What level with Babbel?

In summary, if you are a beginner, go for it. You will get your money's worth.
You will learn the basics and concrete them. Up to a high school level, the application can help you improve. If you already have practice or experience with the languages offered by Babbel, go your way. It cannot do much for you.

Which Babbel subscription should I choose?

As you know, learning a language does not happen in a few days. On the other hand, you must do a little every day. Experts agree that it takes no less than 15 minutes every day to expect first results after three months. I therefore advise you to choose a subscription for 3, 6 or 12 months.
How does Babbel work?

Babbel's recipe has been widely adopted by other applications on the market. Each lesson introduces a new grammar point and new vocabulary. With the help of various exercises – voice or text recognition, fill-in-the-blank texts and others, you slowly progress in understanding the language. At the end of the lesson, a dialogue summarizes everything you have learned during the lesson.

How to take advantage of the Babbel offer
If you use our affiliate link below to purchase or subscribe to
Babbel
, we earn a commission at no additional cost to you. In addition, thanks to this financial support, it will help us to develop our site and continue to offer you quality free content.
Start using Babbel
Reviews
February 2022




Why would I do business with someone who doesn't know what "free" means. It is not a quantity or a value. "For free" is grammatically meaningless. Free is an adjective. You would not say that something is "for yellow". It should be for nothing or free of charge, or just free. You can't even speak English properly never mind teach another language!

English