---
Hi dear native English speakers. Could you please correct my pre-translation of a line from an old (the 1970's) pop Russian song? Thank you in advance.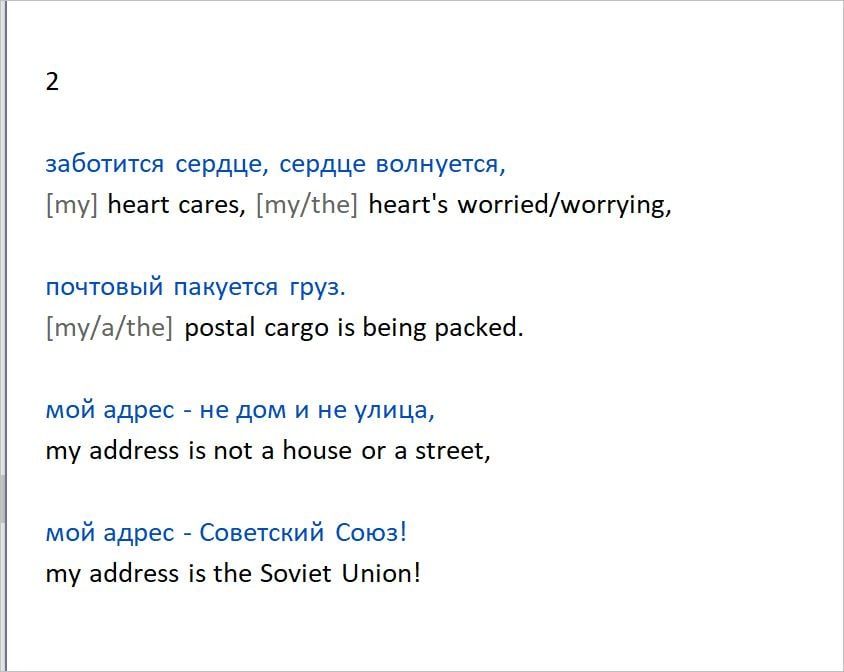 DAI RISPOSTE
1 Risposte
AussieInBg

September 2022




Here's an attempt at translation...

"My heart cares, its sense too worried"*

"as cargo, consigned then packed off"

"address is neither house nor street"

"my home the Soviet Union"


*"it's sense too worried" is very close in sound to "it's sent to worried"