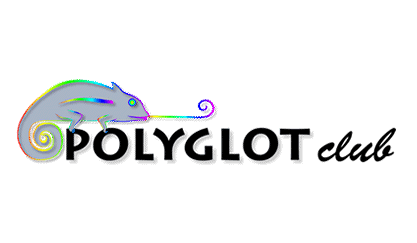 ---
✨🪂Friday 200yen International Gathering (@ DOMUS CAFE/BAR)🪂✨, Fri, Jun 24, 2022, 7:30 PM
Date: Jun 24, 2022
Time: 19:30
Address:

Address visible for attendees
English is below:)
WE'RE BACK!!:)
✨英語はなさなくていいよ。いろんな国の人参加するので、絶対楽しむよ:)
他のサイトで広告してるので、ミートアップの人数を気にしないでください!
✨日本、アメリカ、フランス、スペイン、カナダ、ドイツ、タイ、オーストラリア、サウディアラビア、メキシコ、アルゼンチン、イギリスなど
✨一人で参加しますか。
絶対確実他の人も一人で来るので、恥ずかしがらないで新しい友達と話しましょう。やっぱ主催者も紹介してあげま~す:)
✨なんの言語のレベルいい?
かまへんかまへん:)、初心者から上級大丈夫で~す。何人かも言語に興味ないから、母国語もええ~~
✨参加費
200円で~す。いい雰囲気でたくさん友達作りましょう。80位ボードゲームも使えます。
✨場所:
心斎橋のDomusっていうバー。心斎橋駅から徒歩3分
これはいいリンクです  https://goo.gl/maps/bXUXi5xH4931NMci8
ワクワク:)よろしく~
OPPLEのアンディより
✨We gather from a variety of different countries (Japan, America, France, Spain, Canada, Germany, Thailand, Australia, Saudi Arabia, Mexico, Argentina, England etc etc that meet once a week to chat, meet new people and share languages, stories and good times:)
✨COMING ALONE?
Yes, its okay to come alone, almost everyone does:) Actually it's the best way to meet new people!
✨SHY?
Most are when coming for the first time. We are a friendly bunch:) It's our job to make you have a great time....so leave it to us!!
✨LEVEL
You don't have to be an advanced speaker, or even speak a second language - its for all levels!
✨WANT FOOD?
We picked this place cause it has amazing food! Hamburgers, Gourmet Salmon, Calamari....and very reasonable prices:)
✨ DON'T COME TOO LATE
If you're new its better to come earlier so I can introduce you to other friendly guests.
✨PARTICIPATION FEE: 200yen to chat with a great bunch of ppl ( we have over 80+ boardgames, if you want to play that too)
✨HOW TO GET TO THERE:
"Domus Bar". Near to Shinsaibashi station...3mins by foot from Shinsaibashi station. This is a good link: https://goo.gl/maps/bXUXi5xH4931NMci8
✨OPPLE has been doing events in Osaka for more than 6 years.
Check out our main websites
Website : www.oppleosaka.com
Facebook: www.facebook.com/oppleosaka
We do other events such as:
Tours: www.backstreetosakatours.com (voted best walking tour in Japan on Trip Advisor/Viator)
Hikes: https://www.meetup.com/kansaihikes (biggest hike gp in Kansai)
Pub Crawl: www.osakapubcrawl.com (biggest Osaka international event)
Sports events: https://www.meetup.com/osakasports1
Food Events: https://www.meetup.com/OFFFOsaka
See you thereee
Cheers, Andy:)
---
They talk about us!

---