Welcome to Italy Polyglot Network!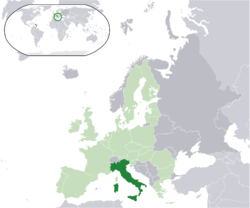 Comentaris
EnzoMaria83

September 2013




Where do u live? we can exchange languages skills
Mostafa942

August 2013




hi, im an italian student, i would like to learn english, i can teach italian and arabe
msaldivar

August 2013




Ciao Sono messicano, vivo a Roma e voglio practicare Italiano, Io parlo inglesse e spagnol. Voglio fare amici a Roma
topoljan

August 2013




Dear All, I want to learn English. Who can help me with it? And I can to you help learn Russian language.)
VERO_GENOVA

August 2013




Hallo! Ich heiße Veronica und würde gern mein Deutsch üben! Dagegen kann ich euch mit Italienisch helfen!
Wenn jemand Interesse hat, kann sich bei mir melden! Ich freue mich schon darauf!