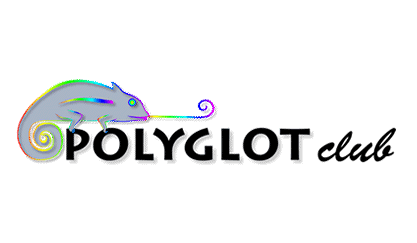 ---
Nantes - Polyglot Network
Welcome to Nantes Polyglot Network!
---
Nantes offers many free (or low cost) activities to improve your language skills. Feel free to add other interesting places useful for Polyglot Club members! :)
Language Exchange
Association ESN Nantes – Autour du Monde
The association organizes polyglot cafes from September to June in different bars in Nantes and it's free!
Upcoming events: https://www.facebook.com/pg/autourdumonde/events/
Address: Chemin de la Censive du Tertre, 44000 Nantes
Tel: + 33 6 76 97 40 75
Learn English
Centre Culturel Franco-Britannique (CCFB)
The CCFM offerS a reading circle, conversation clubs, English classes, a theater class, a cooking workshop, workshops and conferences as well as annual friendly meetings. An English library is also available.
Address: Siège 1 Rue du Guesclin, 44000 Nantes
Tel: + 33 2 40 35 39 43
Email: contact@ccfb-nantes.org
Website: http://www.ccfb-nantes.org
Facebook: http://www.facebook.com/CCFrancoBritannique
LEARN FRENCH
French University
The Institute of French as a Second Language (i-FLE) organizes French courses for all levels. Courses are reserved for citizens of non-French-speaking countries, holders of the French baccalaureat (A-level) or equivalent. The minimum age is 18.
Address: Institute of French as a Second Language (i-FLE) 23 rue du recteur schmitt - bâtiment F0, 44312 Nantes cedex 3
Tel: +33 2 53 48 77 01
Email: maisondeschercheursetrangers@univ-nantes.fr
Website: http://www.i-fle.univ-nantes.fr
Comments
66 Comments
MaelBoyer

October 2016




Hello, I am looking for someone who can help me to upgrade my business English vocabulary. In return, it will be a pleasure to teach you French.
elmbarki

January 2014




bonjour; je cherche une personne qui peut m'aider a développer mon niveau a la langue française.merci
Babelmind

October 2013




Guten Abend ! Ich spreche Französisch und Englisch und Arabisch. Ich lerne Deutsche (that's how far I can go in german...) I am looking for some kind and patient german native speaker to help me improve (or start, I admit) my german skills. I have been twice in Berlin and Oldenburg and I loved it ! I can teach you french (my mother tongue), english or arabic (my job) and I can also share with you my so ridiculous knowledge of japanese and russian (but you won't want me to !) Danke/Thanks/Gracias/Merci/شكراً/Спасибо/ありがとう !!!
ये हमारे बारे में बात करते हैं

---