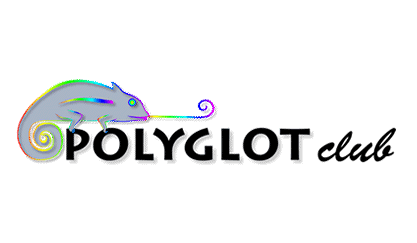 ---
!!!! polyglotte - 2008 SUPER PARTY !!!!
Date: Feb 23, 2008
Time: 21:30
Address:

Address visible for attendees
Dear POLYGLOTS,


Le samedi 23 février de 21h30 au bout de la nuit,
  est fier de vous inviter à sa


POLYGLOT PARTY


La fête aura lieu au SAI SAI avec un bar (au rez de chaussée) et un bar &amp piste de danse (au sous-sol).

ENTREE GRATUITE POUR TOUS

CONSO TARIF SPECIAL POUR LES POLYGLOTS ENREGISTRES

      ET POUR TOUS CEUX QUI PORTENT LE BADGE

QUI LEUR SERA REMIS A L'ENTREE

Toute la nuit (4 € pour une bière ou soft)
 
========&gt S'ENREGISTRER ICI &lt ========

Due to the success of such parties and the remarkable setting of this venue, Polyglot is glad to propose another party at the Sai Sai. This time, the organization will be more structured, allowing for easier and more efficient exchanges in foreign tongues.

As you enter the club, we will be issuing name tags in the form of stickers. Your badge will display your name and/or pseudo on the Polyglot Website, as well as the languages that you wish to practice that particularly night. We will ask you to keep your name tag throughout the whole night at the Sai Sai, as this will also identify you as a member of the Polyglot Community. Your name tag will also enable you to get discount prices for your drinks!

From 9:30 pm to 0:00 pm :  Practice ALL LANGUAGES

&gt &gt Avoid speaking your native language

with someone having the same native language as you &lt &lt
From 0:00 pm :    Dancing 'BODY LANGUAGE'


Plus d'infos :

En plein coeur du sixième arrondissement, ' Au Saï-Saï ' est un lieu dédié à l'art, la musique et à la convivialité .

Au rez-de-chaussée, dans un cadre d'inspiration africaine, le bar ' saï -saï ' vous propose entre autres nos cocktails aux saveurs de la brousse.

Au sous-sol, le bar ' groovy' où l'espace se transforme au gré des programmations en café -concert, club de jazz, salle de spectacle puis en discothè que avec DJ set jusqu'au bout de la nuit.


4 rue Sainte-Beuve
75006 Paris
01.42.22.95.67
Métro : Notre-Dame des Champs (ligne 12) ou Vavin (ligne 4)
SVP, essayez de respecter :

La

DRINK policy

: acheter des  boissons car le bar n'est pas à nous 

Tenue correcte préférée 

Vestiaire 1 euro: non-obligatoire, mais vivement conseillé (sécurité + confort)


Polliglott
Polliglotte
Polliglote

---
They talk about us!

---
pat

January 2008
Comments
30 Comments
pat

February 2008






THE PHOTOS ARE IN THE BOX! Check them out!



Uli, great to hear from you, on the other side of the globe. We won't fail to secure you one of those popular Polyglot shirts. You may now view the pictures taken during the last Polyglot party. Enjoy Latin America to the fullest and come back quickly, to share pics and memories =)
lepolyglotte

February 2008




Pat, tu me garderas un T-shirt a ma taille stp... Alors elles sont ou ces photos, pour ceux qui ont ete empeches de venir :-)

Saludos de Chile!

PS. Desole pour l'accent, or the lack thereof...

&nbsp
Tieum

February 2008




I Research Interesting News About Romania



Send me a message.



Géniale la soirée.



Matthieu.
pat

February 2008




Merci à tous pour votre participation et votre enthousiasme. Nous allons rapidement trouver une solution pour accelerer la procédure et entrer plus vite dans... le vif du sujet! Polyglot est momentanément victime de son succès, mais le propre du caméléon, c'est aussi et surtout l'adaptation -)



Nous vous rappelons nos deux RDV hebdos, TOUS les mardis et jeudis! Et pendant qu'on y est, il nous reste quelques T-shirts Polyglot Club à vendre. Les premiers seront les mieux servis!



A bientôt!

pat
vincent

February 2008




Merci à tous d'être venus !!

Il n'y a jamais eu autant de monde ... incroyable

On a été un peu débordé, car il y avait le double de personnes par rapport à la dernière soirée au SAI SAI

Désolé pour ceux qui ont du attendre avant de rentrer mais la prochaine fois on ira dans un lieu plus grand

Pour ceux qui sont allé attendre au pub irlandais Shannon à côté : comment était-ce ?

voguag

=&gt merci pour la suggestion mais il n'était pas possible de faire rentrer les gens beaucoup plus vite en raison du vestaire

Nous allons poster les photos bientôt,

In Polyglot we trust,

Vincent
voguag

February 2008




Petite suggestion pour accélérer la procédure la prochaine fois:

Avoir des listes des inscrit(e)s (avec le nombre de leurs invité(e)s, et des volontaires pour vous aider à préparer les "badges"  à l'entrée...

Sinon, je regrette de ne pas avoir pu rester.

Bonne continuation!
grumpy_338

February 2008




Je suis dég, je suis malade, je pourrai pas venir à la soirée...

  Amusez-vous bien, et racontez-nous!!!